OCG 2017.10 Metagame Report #7
Welcome to Week #7 of the OCG 2017.10 format.
This report will tabulate 41 top-performing decks from 6 tournaments that were held in Japan, China and Taiwan during 11 – 14 November 2017.
New Product Release
Duelist Pack: Legend Duelist 2
Metagame Breakdown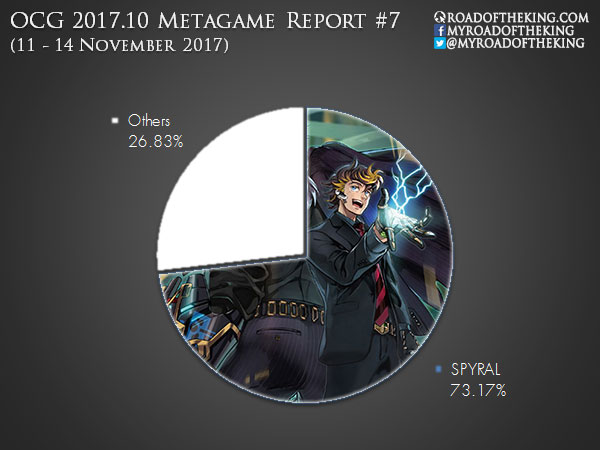 30 SPYRAL:

16 Grinder SPYRAL
14 Mono SPYRAL

3 Zefra
2 Infernoid:

1 Greener Grinder Infernoid
1 Grinder Infernoid

2 Trickstar
1 Frog Atlantean Mermail
1 Magician
1 Shaddoll Dinosaur
1 Traptrix
SPYRAL
Grinder SPYRAL has a sharp increase in popularity among the Japanese players, and that is likely due to the Grinder build being just slightly more resilient to "Hand Traps".
Both variant are equally vulnerable to Maxx "C" and Ghost Reaper & Winter Cherries, but Grinder Golem single-handedly shuts down PSY-Framegear Gamma.
The single Grinder Golem combo will be devastated when Ghost Ogre & Snow Rabbit destroys Akashic Magician. But the double Grinder Golem combo can play around Ghost Ogre & Snow Rabbit by going into Linkuriboh first and then following up with Security Dragon, before going into Firewall Dragon and then Akashic Magician. In this case, Security Dragon or Firewall Dragon could be hit by Ghost Ogre & Snow Rabbit instead, but their effects would still bounce Grinder Golem even if they were destroyed. Grinder Golem would then Special Summon another 2 "Grinder Tokens", allowing the combo to push through even with a deficit of having Security Dragon or Firewall Dragon destroyed.
Droll & Lock Bird is still effective against the SPYRAL portion of the combos, but with the "Grinder Tokens", they could at least still develop a decent board with Link Monsters.
Overall, the Grinder build is weaker against Ghost Ogre & Snow Rabbit, but they make up for it by being immune to PSY-Framegear Gamma and being slightly better against Droll & Lock Bird.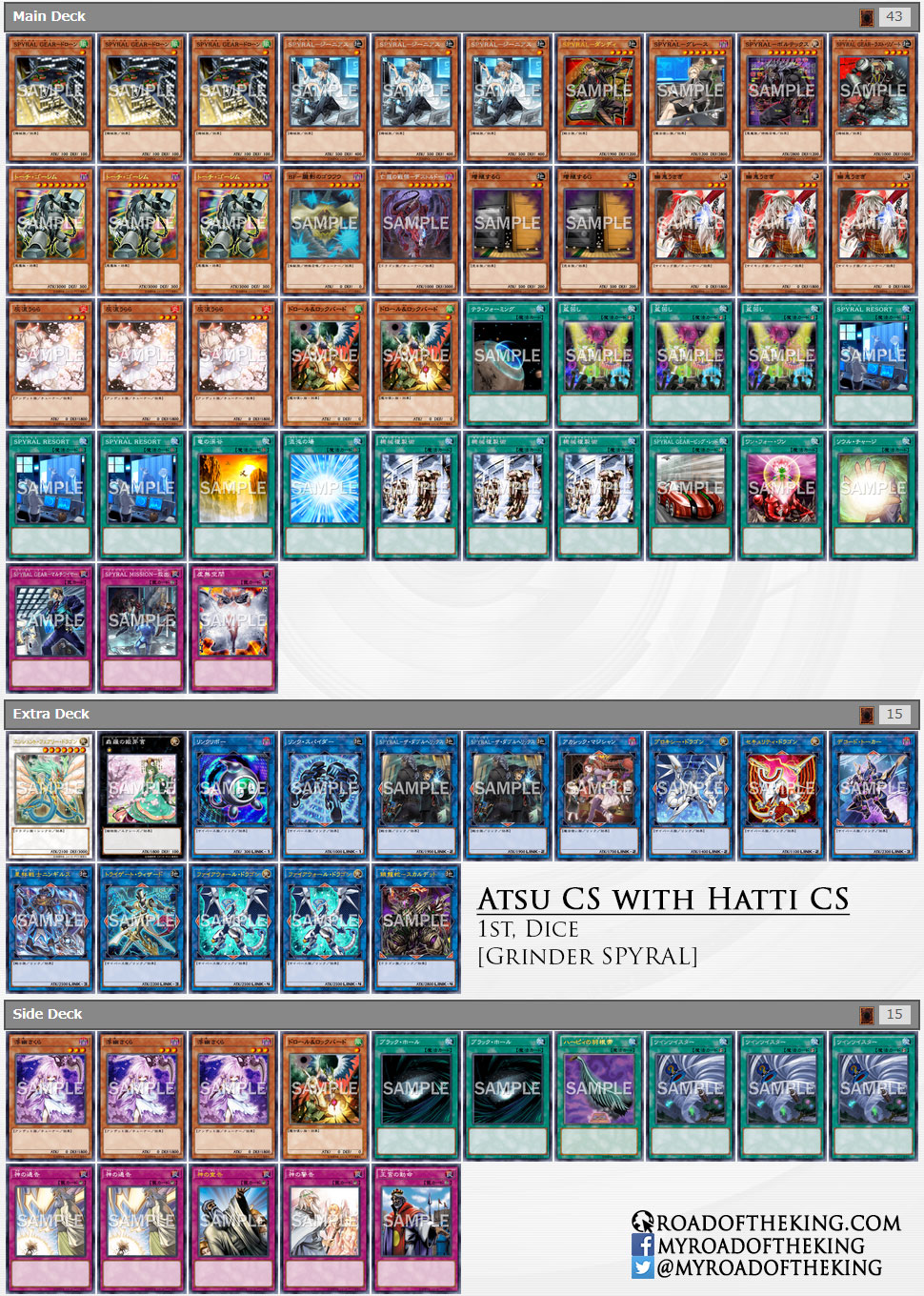 Conclusion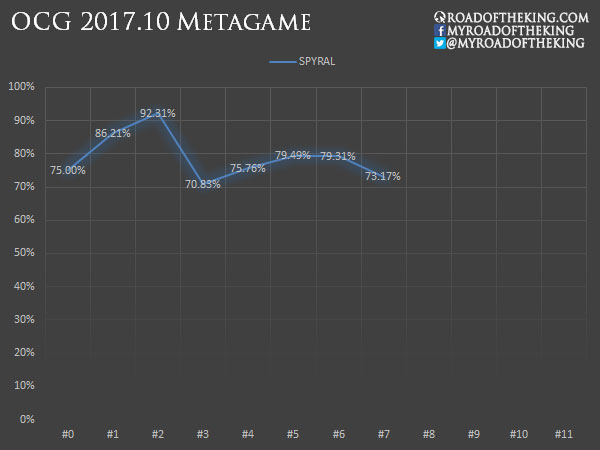 Players in Japan are starting to heavily favour Grinder SPYRAL, as evident in "0th Yu CS", "Atsu CS with Hatti CS" and "21st Oretachi CS". On the other hand, players in China and Taiwan are still more fond of mono SPYRAL, as observed from "Duel City 2017 Nanjing" and "18th NTU Cup".
It is difficult to evaluate if Grinder SPYRAL is superior to mono SPYRAL (even if just marginally), as there are extraneous circumstances such as the difficulty of obtaining Grinder Golem in the OCG. The Japanese print of Grinder Golem was released a decade ago and have yet to seen a reprint.
The Asia Championship Winter 2018 Qualifiers will begin next weekend with the Southern Taiwan Preliminary Qualifier.
References