OCG 2016.10 Metagame Report #3
Welcome to Week #3 of the OCG 2016.10 format.
Just 1 week after their debut, Zoodiac has dethroned ABC to become the deck to beat in the current competitive scene.
This report will cover 91 top-placing decks from 11 Japanese tournaments that were held between 15 October and 16 October 2016.
Update 1: Added data from 12th Shibuya CS.
Update 2: Added data from 3rd Mitsui CS with Hatti CS.
Update 3: Added data from 26th Adachi CS.
Metagame Breakdown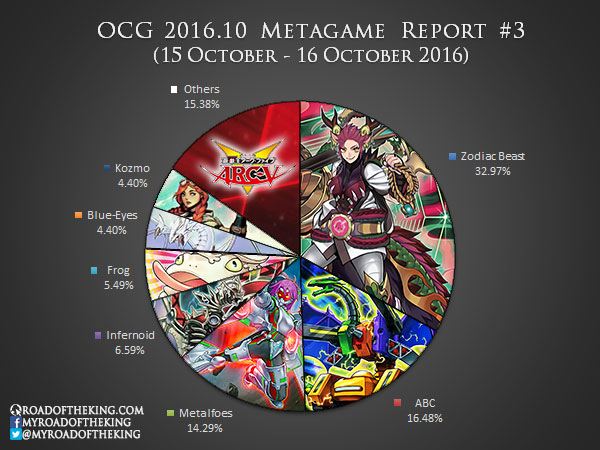 30 Zoodiac
15 ABC (2 Zoodiac variant)
13 Metalfoes (1 Zoodiac variant)
6 Infernoid
5 Frog (2 Atlantean Mermail, 1 Paleozoic, 1 Speedroid variant)
4 Blue-Eyes
4 Kozmo (1 Artifact, 1 Fire King, 1 Zoodiac variant)
14 Others:

2 D/D
2 Monarch (1 Artifact variant)
2 Zoodiac Burning Abyss
1 Darklord
1 HERO
1 Ritual Beast
1 Speedroid Madolche
1 Yang Zing
1 Zoodiac Phantom Knights
1 Zoodiac Kaiju Atlantean Mermail
1 Zoodiac Kaiju Yosenju
Zoodiac

Zoodiac is the new deck to beat, and players are now running Maxx "C" and Ghost Ogre & Snow Rabbit in the Main Deck.
Maxx "C" forces the opponent to stop with the Zoodiac combo, or risk giving too many cards.
Ghost Ogre & Snow Rabbit stops Zoodiac Barrage. It can also be used on a Zoodiac Xyz monster to deny double Zoodiac Ratpier.
Book of Moon is also another versatile card that is seeing increased play. When going first, Book of Moon can shutdown the opponent's Zoodiac Xyz Summon. But when going second, Book of Moon can also be used on Zoodiac Drident to prevent it from disrupting your game plan.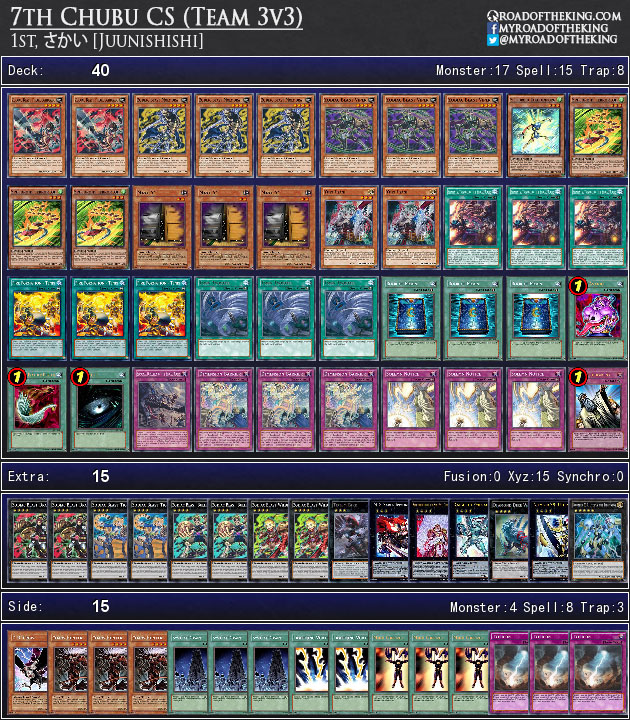 ABC

A disappointing week for ABC.
ABC was the average-played to the most-played deck across this week's tournaments, but most players failed to go far in the competitions.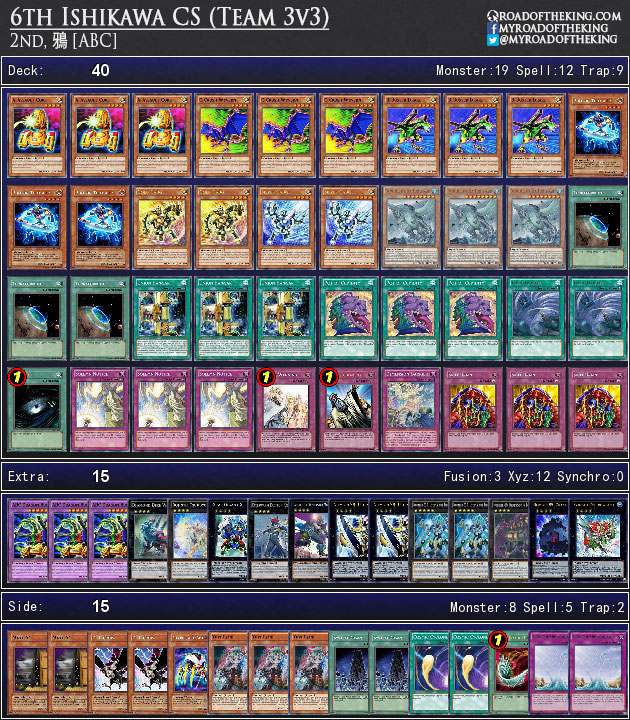 Metalfoes

The drop in Anti-Spell Fragrance being played in the Main Deck gave Metalfoes a breather, but they are still far from competing against Zoodiac.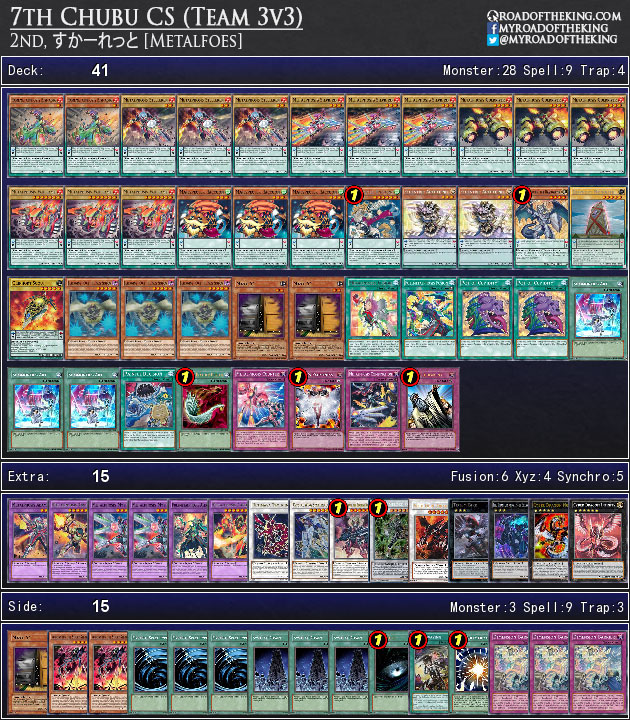 Conclusion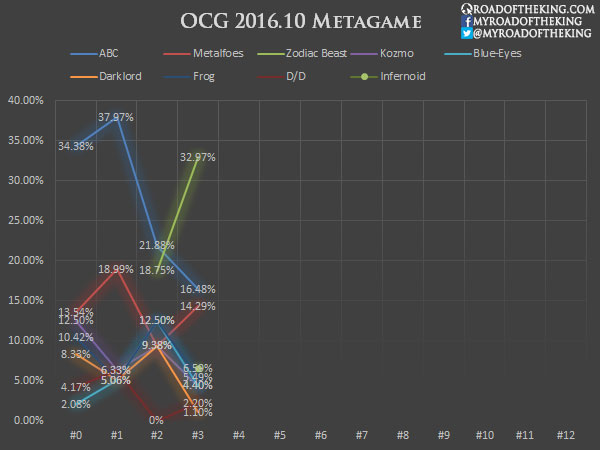 Zoodiac has overtaken ABC to become the best deck of the current competitive scene.
ABC and Metalfoes are trailing far behind, and are unlikely to catch up as more players are switching over to Zoodiac.
Infernoid is enjoying a little success with the 60-cards Lawnmowing Next Door build.
References