YCSJ Tokyo 2019
The Yu-Gi-Oh! Championship Series Japan (YCSJ) Tokyo 2019 was held during 3 November 2019 and had 3000 participants.
This tournament uses a best-of-one match system, hence there is no Side Deck.
The tournament format is 7 rounds of Swiss with a cut to Top 64, followed by Single-Elimination.
Top 64 Metagame Breakdown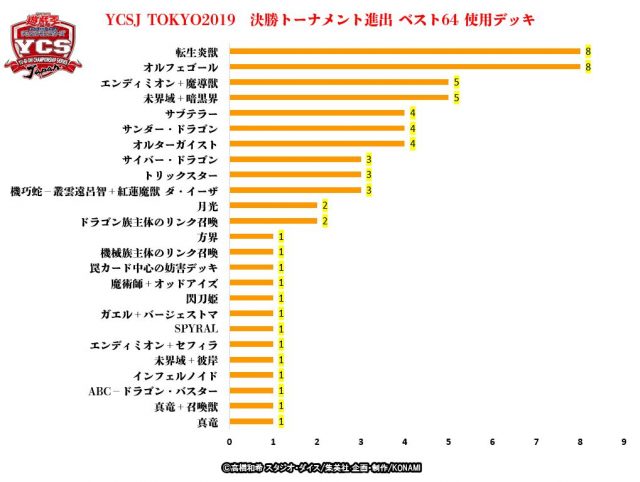 8 Salamangreat
8 Orcust
5 Mythical Beast Endymion
5 Danger Dark World
4 Subterror
4 Thunder Dragon
4 Altergeist
3 Cyber Dragon
3 Trickstar
3 Gizmek Orochi Da Eiza
2 Lunalight
2 Dragon Link
1 Cubic
1 Gizmek Orochi Zeroboros
1 Meta Beat
1 Odd-Eyes Magician
1 Sky Striker
1 Frog Paleozoic
1 SPYRAL
1 Endymion Zefra
1 Danger Burning Abyss
1 Infernoid
1 ABC
1 Invoked True Draco
1 True Draco
Results
1st
Okada Masayuki "60枚デッキ"
Infernoid
2nd
Chou Takuya "かいと"
Danger Dark World
3rd
Kimura Keisuke "らうむ"
Gizmek Orochi Zeroboros
4th
Yamazaki Shou
Trickstar
5 – 8th
Irie Minako
True Draco
"ぐれん"
Thunder Dragon
"相生マン"
Subterror
Ip San "SAN"
Trickstar Orcust
9 – 16th
Thunder Dragon
"銀"
Subterror
Nozaki Taichi "ぶーくー"
Trickstar
"0k0"
Dragon Link
Komi Marina "UMR"
Altergeist
Orcust
"akanaruga"
Orcust
1st, Okada Masayuki "60枚デッキ" [Infernoid]
Source: Yu-Gi-Oh! CHAMPIONSHIP SERIES JAPAN(YCSJ)TOKYO 2019, @masayiki0428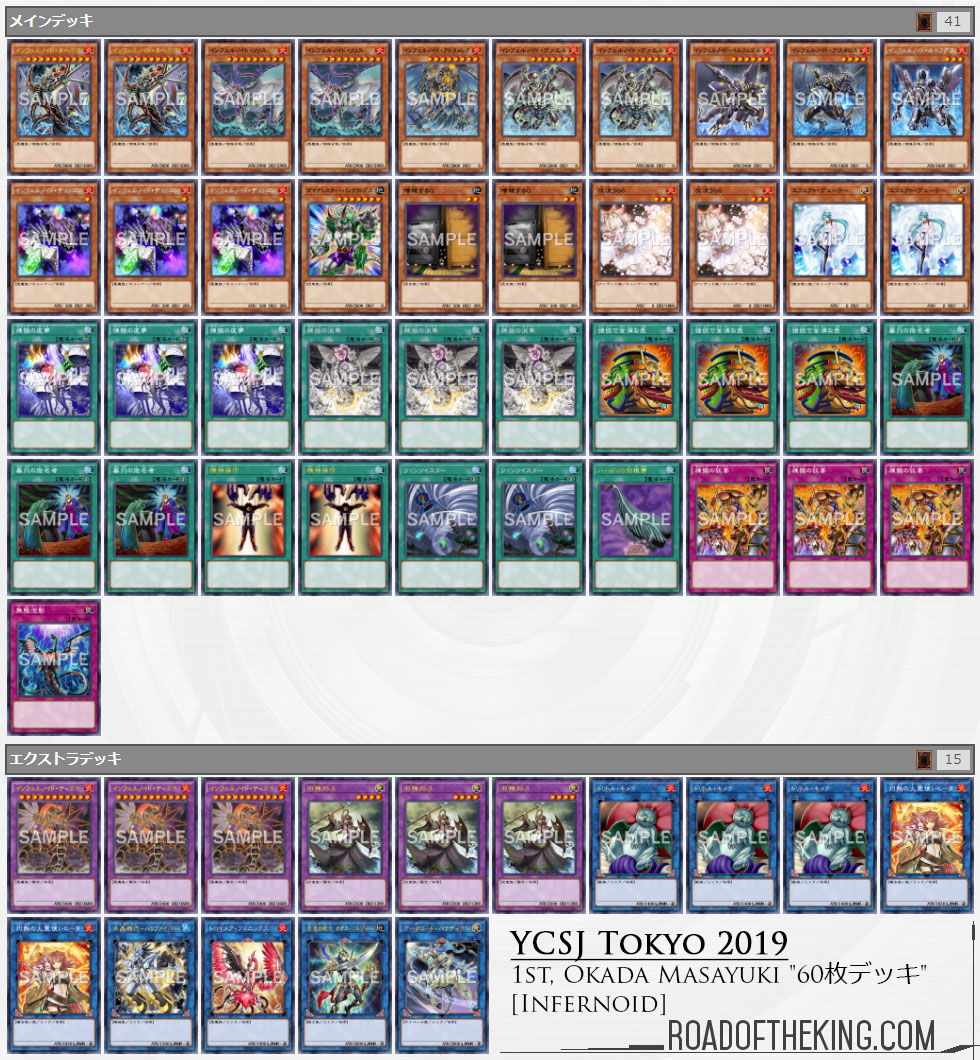 2nd, Chou Takuya "かいと" [Danger Dark World]
Source: Yu-Gi-Oh! CHAMPIONSHIP SERIES JAPAN(YCSJ)TOKYO 2019, @kaito1231dayo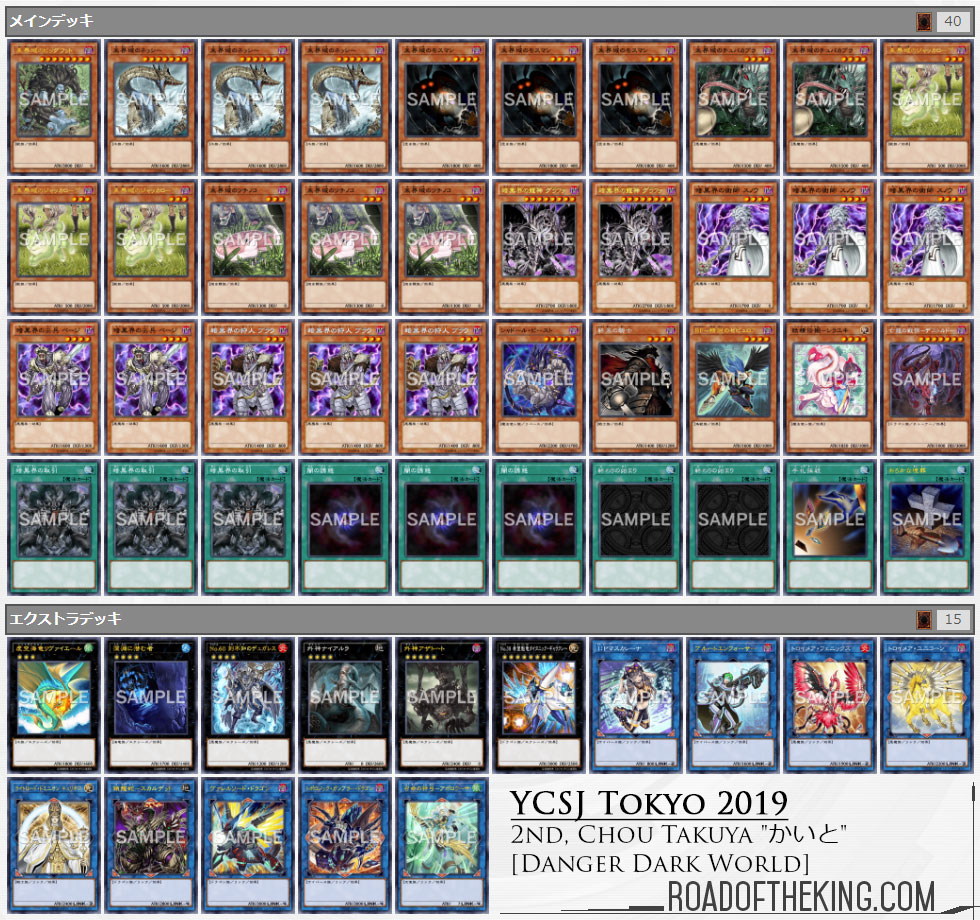 3rd, Kimura Keisuke "らうむ" [Gizmek Orochi Zeroboros]
Source: Yu-Gi-Oh! CHAMPIONSHIP SERIES JAPAN(YCSJ)TOKYO 2019, @raumuuu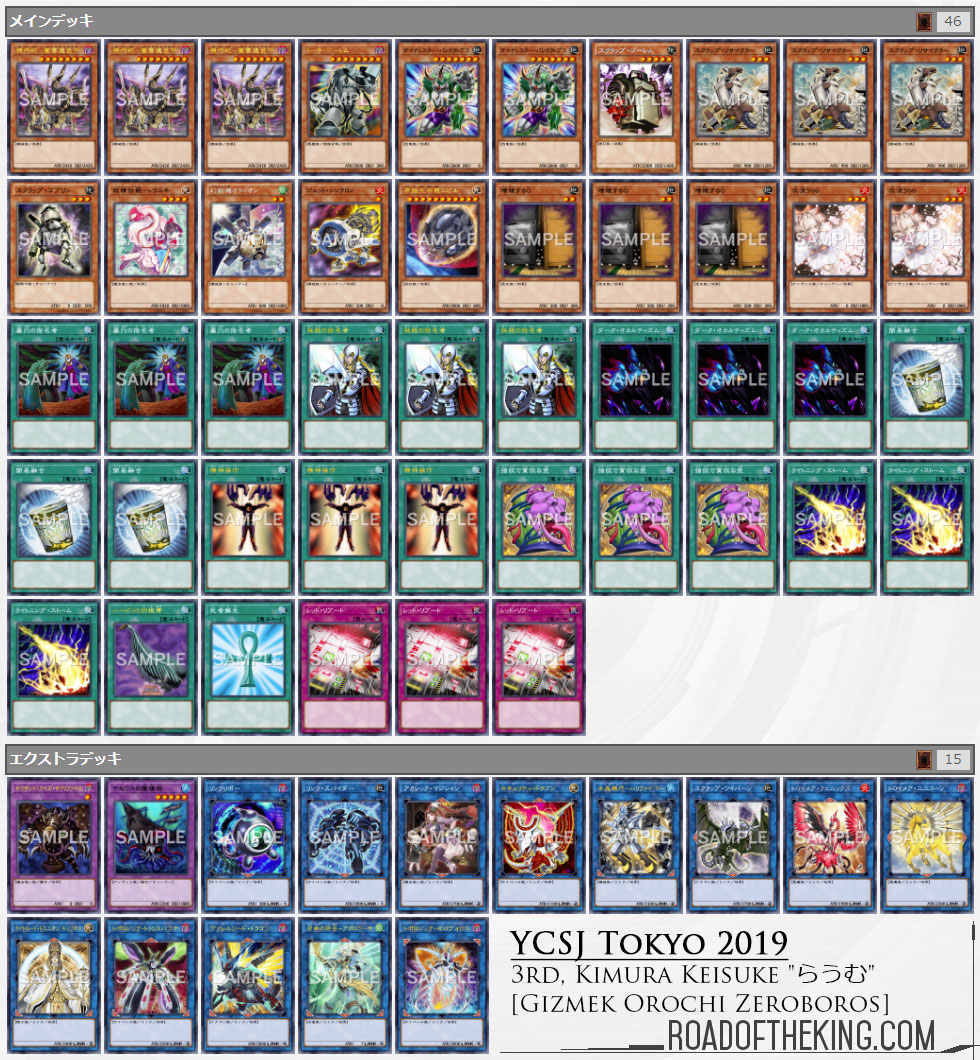 4th, Yamazaki Shou [Trickstar]
Source: Yu-Gi-Oh! CHAMPIONSHIP SERIES JAPAN(YCSJ)TOKYO 2019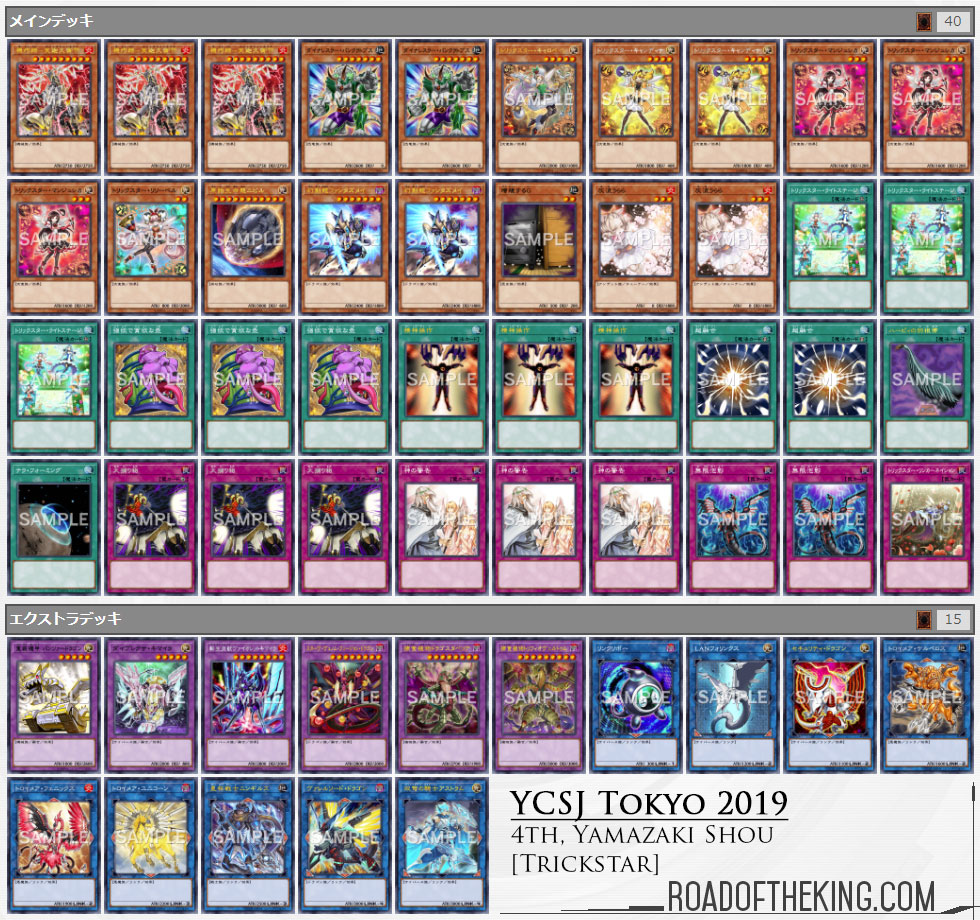 5 – 8th, Irie Minako [True Draco]
Source: Yu-Gi-Oh! CHAMPIONSHIP SERIES JAPAN(YCSJ)TOKYO 2019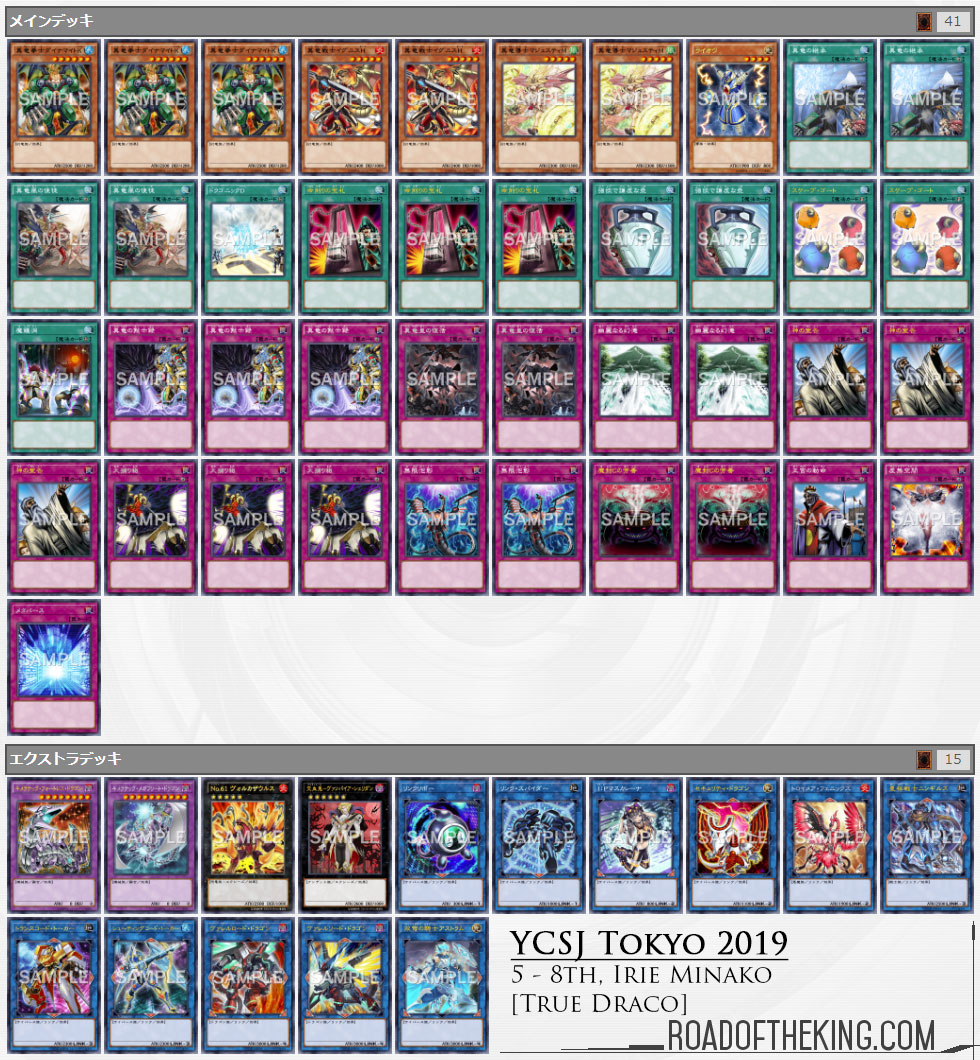 5 – 8th, "相生マン" [Subterror]
Source: @kagamine0228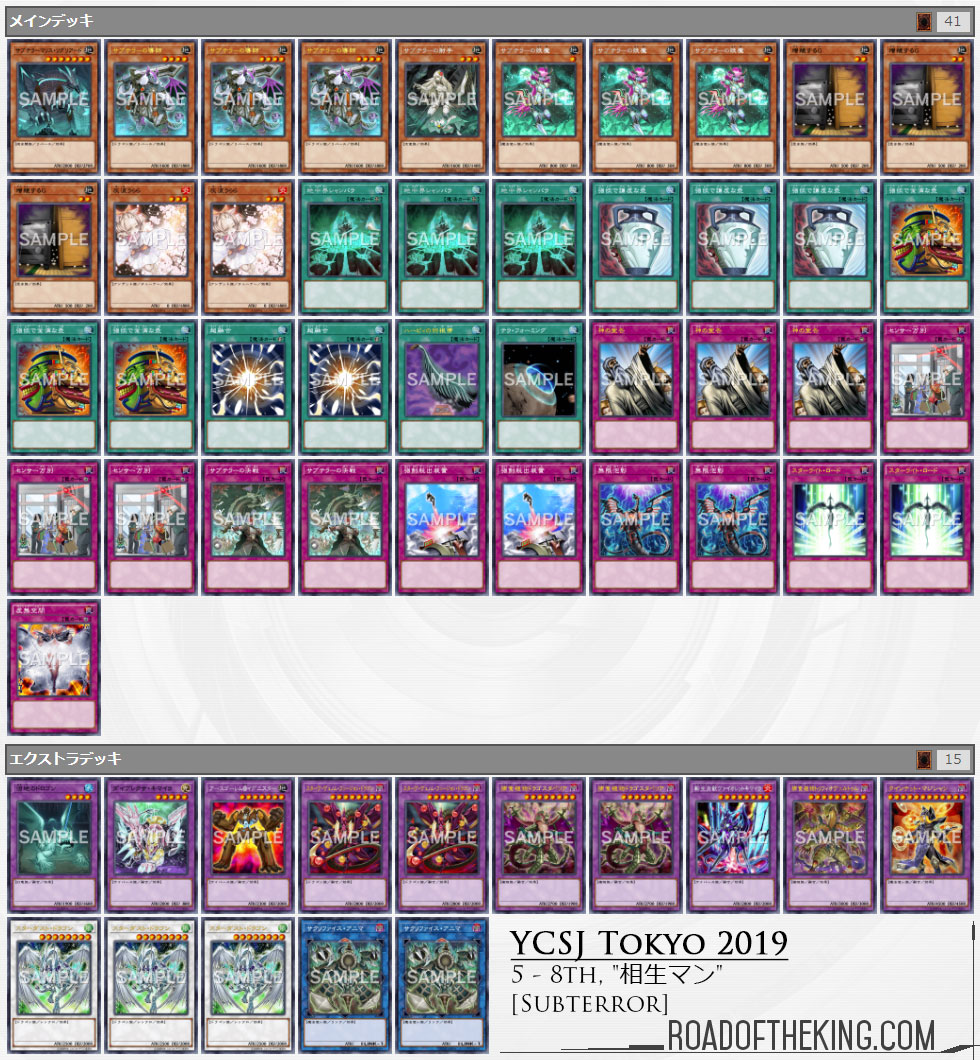 5 – 8th, Ip San "SAN" [Trickstar Orcust]
Source: @Heveanly_moon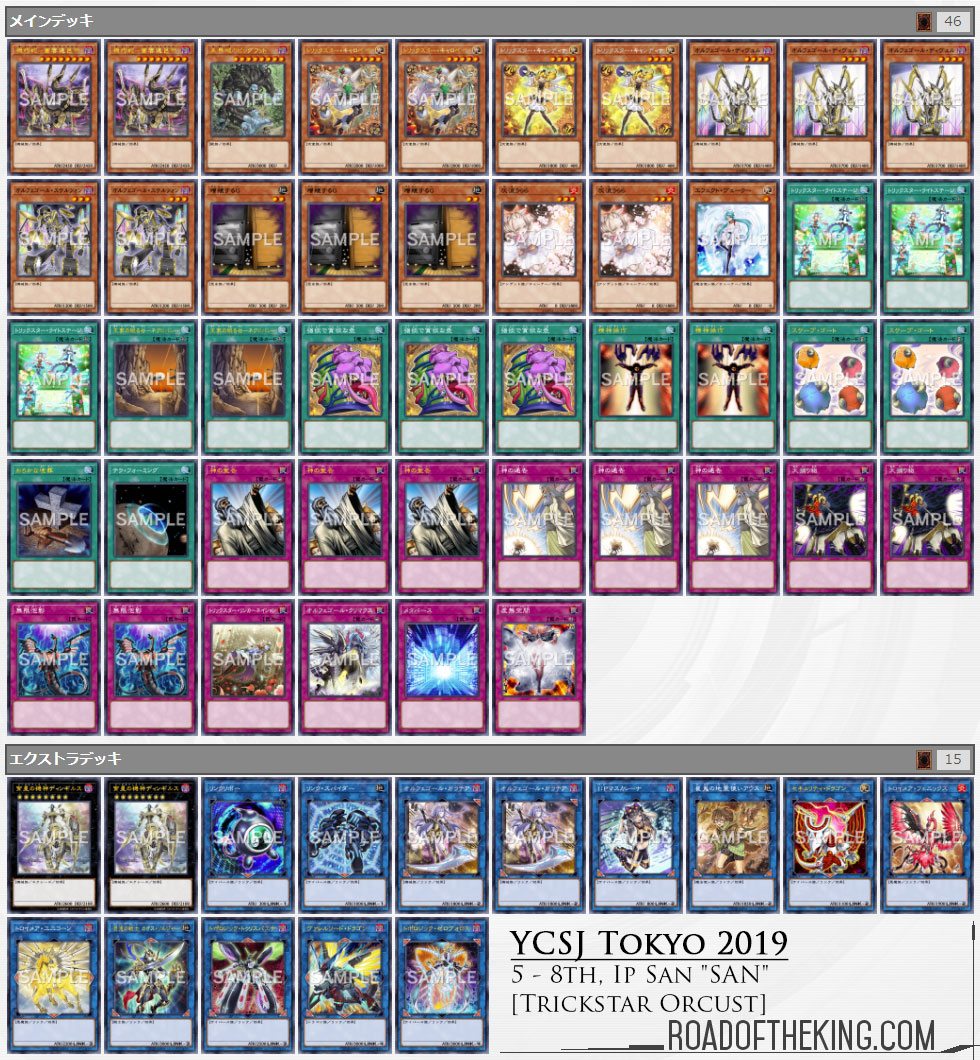 9 – 16th, "銀" [Subterror]
Source: @sigunabook0924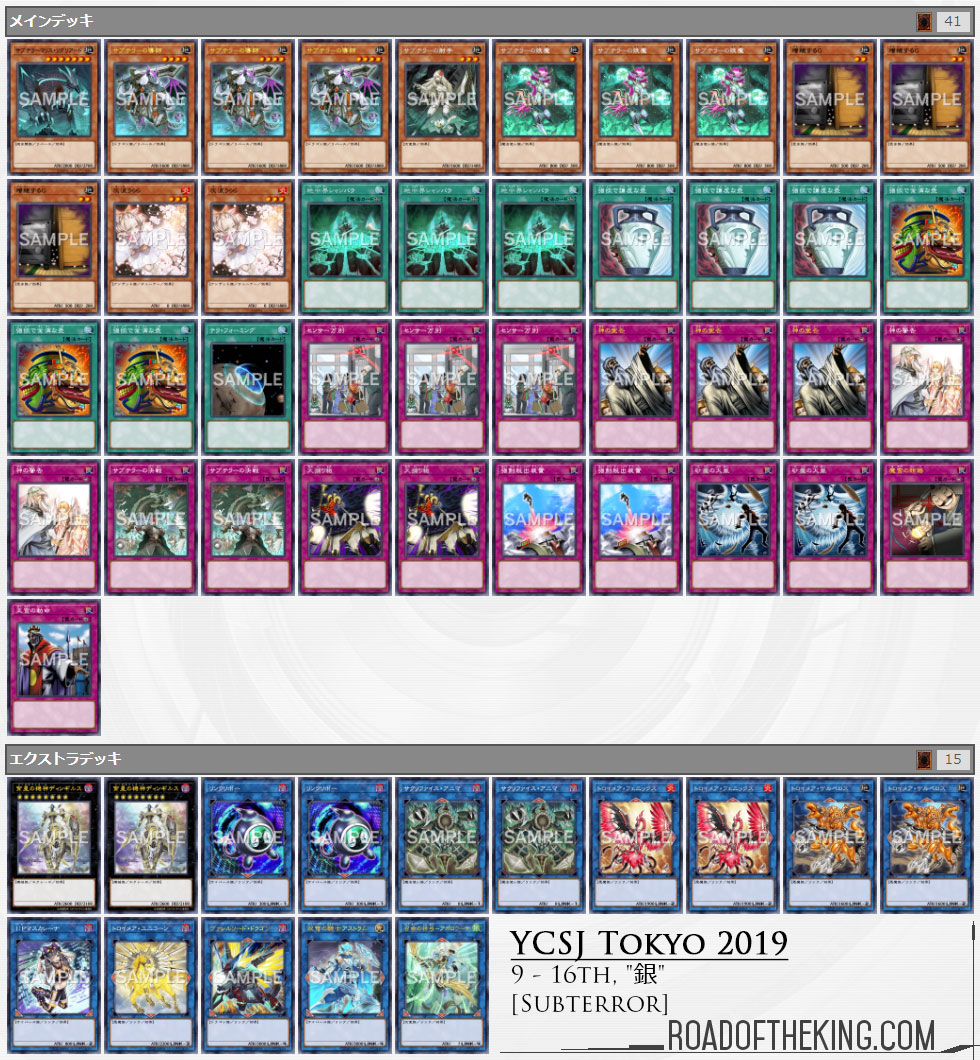 9 – 16th, Nozaki Taichi "ぶーくー" [Trickstar]
Source: Yu-Gi-Oh! CHAMPIONSHIP SERIES JAPAN(YCSJ)TOKYO 2019, ぶーログ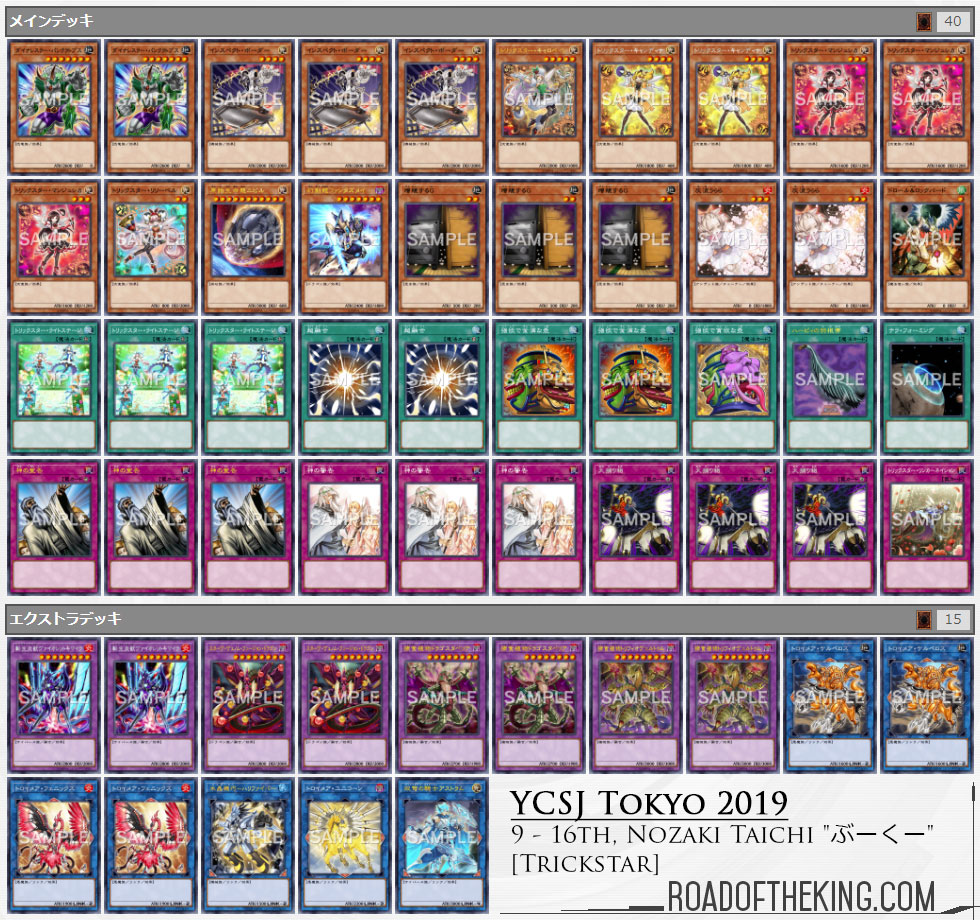 9 – 16th, "0k0" [Dragon Link]
Source: @0k0_yp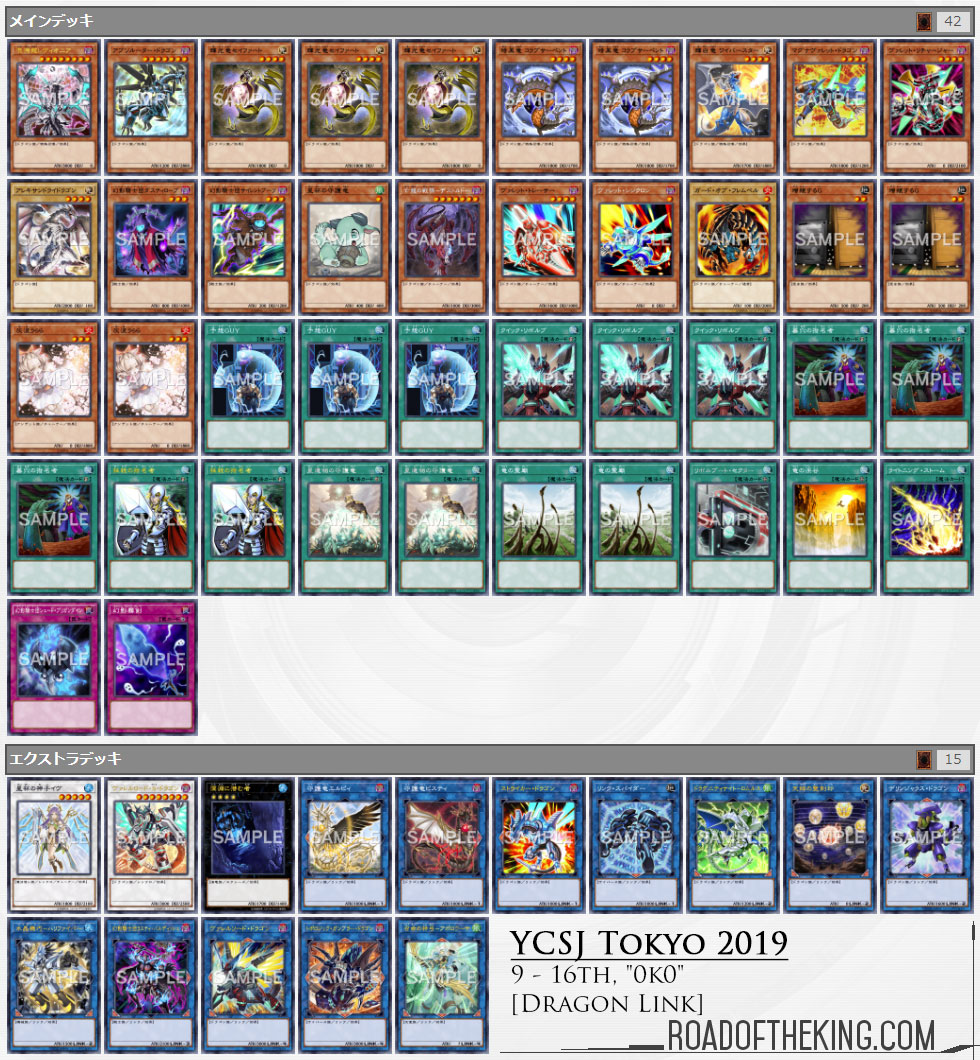 9 – 16th, Komi Marina "UMR" [Altergeist]
Source: @umr629_2, @YuGiOh_OCG_INFO, Yu-Gi-Oh! CHAMPIONSHIP SERIES JAPAN(YCSJ)TOKYO 2019
9 – 16th, "akanaruga" [Orcust]
Source: @akanaruga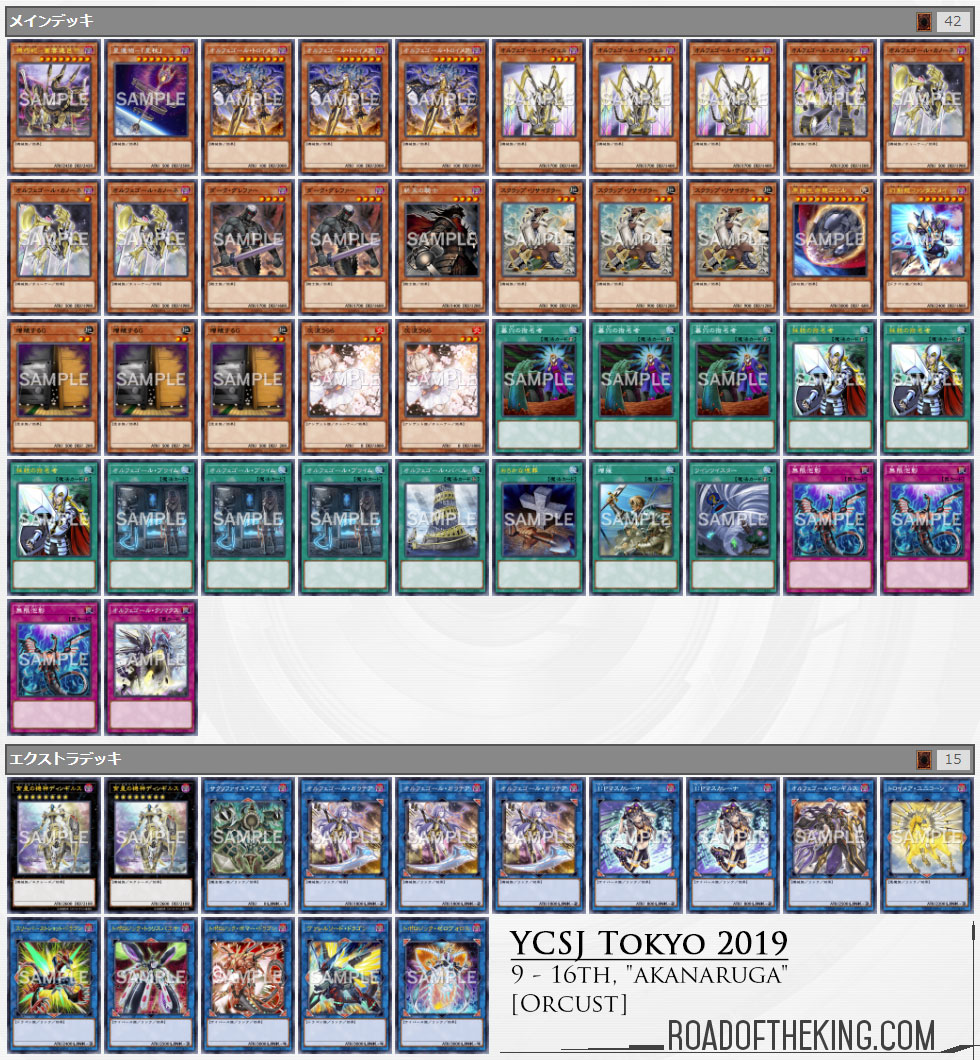 References