OCG 2021.07 Metagame Report #3
Welcome to Week #3 of the OCG 2021.07 format.
This report will cover 60 top-performing decks from 15 tournaments that were held in Japan and mainland China during 17 – 21 July 2021.
Update: Revised with additional data from "Qidian Cards Ranking Tournament".
New Product Release
Burst of Destiny
V Jump September 2021 promotional card
Metagame Breakdown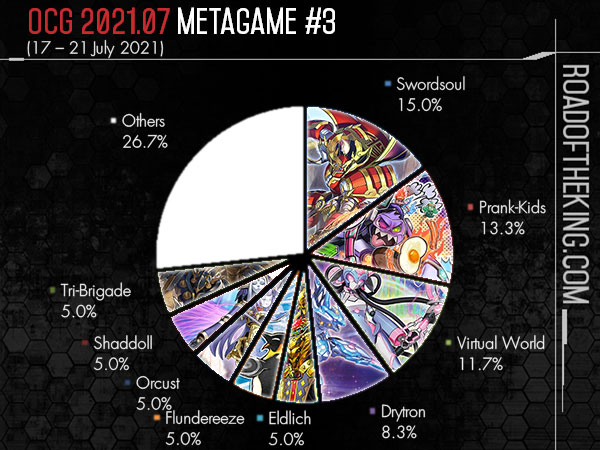 9 Swordsoul (7 Swordsoul, 2 Tenyi Swordsoul)
8 Prank-Kids
7 Virtual World
5 Drytron
3 Eldlich (2 Eldlich, 1 Dogmatika Eldlich)
3 Floowandereeze (2 Floowandereeze, 1 Dogmatika Floowandereeze)
3 Orcust (1 Orcust, 1 Grass Destiny HERO Orcust, 1 Grass Mekk-Knight Orcust)
3 Shaddoll (2 Grass Invoked Shaddoll, 1 Grass Dogmatika Invoked Shaddoll)
3 Tri-Brigade
2 Dragonmaid
2 HERO
2 Magician
2 Phantom Knights
2 Zefra
1 Adamancipator
1 Dragon Link
1 Endymion
1 Evil★Twin
1 Numeron Generaider
1 @Ignister
Swordsoul
Sea (しい) went 7-0 (excluding 1 bye) and finished 1st in "5th RAM Cup" which had 60 participants.
Swordsoul is a new theme from Burst of Destiny that is based on Synchro Summon. Their primary gameplay revolves around Level 8 and Level 10 Synchro Monsters, giving them access to negation effects from Swordsoul Grandmaster – Chixiao and Baronne de Fleur.
Unlike traditional Synchro decks that consist of Non-Tuner and Tuner Monsters, Swordsoul comprises of only Non-Tuner Monsters whose effects could Special Summon a Tuner Token. This design improves consistency by solving the problem of being unable to perform any Synchro plays when opening with a hand of only Non-Tuner Monsters or only Tuner Monsters.
However, this could also be a weakness as the opponent could focus on taking out the Tuner Token to deny the Synchro Summon, by using Infinite Impermanence to negate the Monster Effect that Special Summons the Tuner Token, or by using Token Collector to destroy the Token and stop Tokens from being Special Summoned.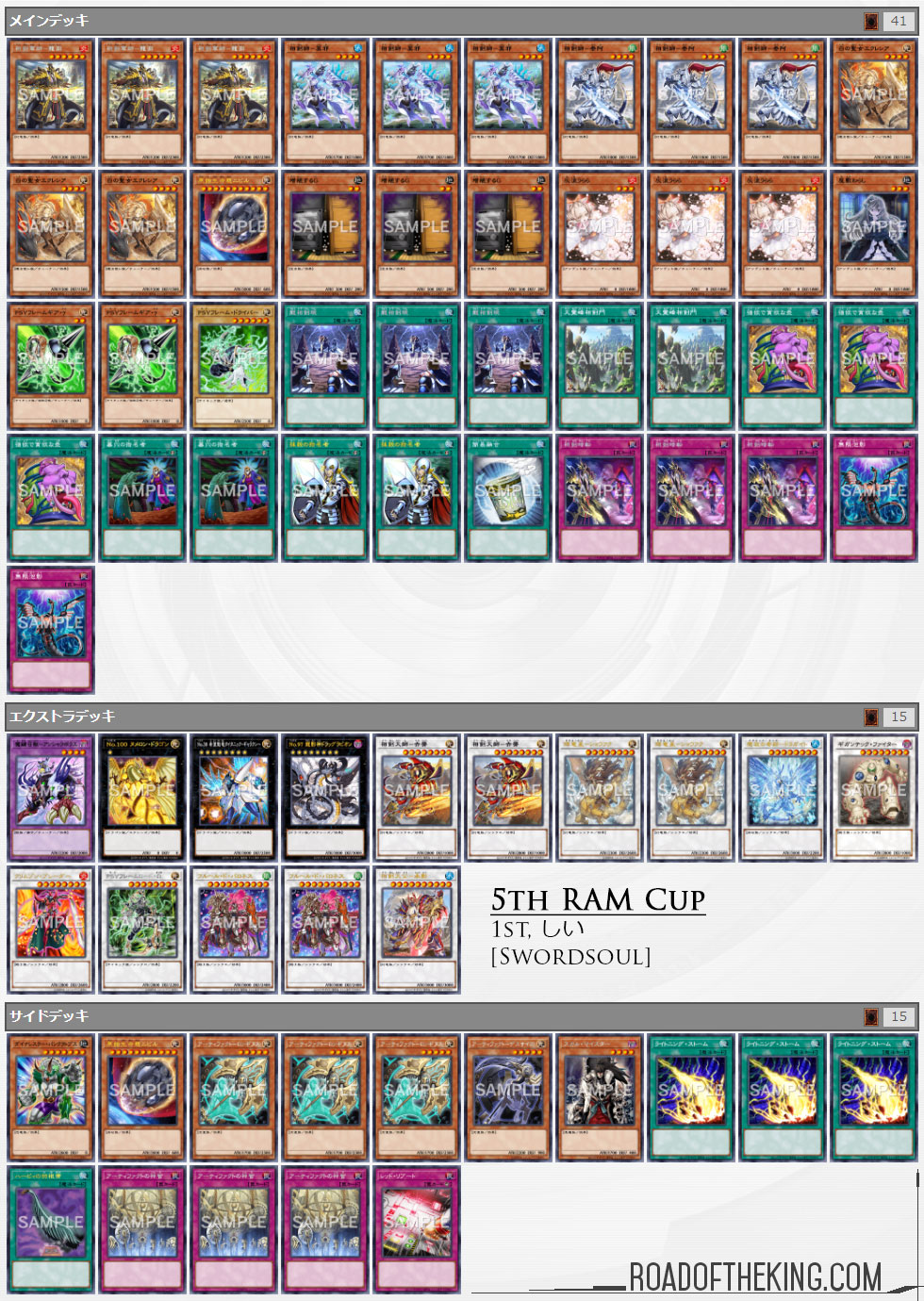 Prank-Kids
Matsu (まつ) went 5-1-1 (excluding 1 bye) and finished 1st in "Asaka Cup (2v2 Team Battle)" which had 29 teams (58 participants).
Although Infinite Impermanence can be used to negate Swordsoul Monsters Effects which Special Summon a Tuner Token, or negate Floowandereeze Trigger Effect which activates on Normal Summon, Infinite Impermanence does little against Virtual World and Prank-Kids. PSY-Framegear Gamma on the other hand is able to fulfilled the same function against Swordsoul and Floowandereeze, and at the same time is also effective against Virtual World and Prank-Kids.
PSY-Framegear Gamma has become the better generic monster negation effect for the current metagame and is increasingly being played in the Main Deck.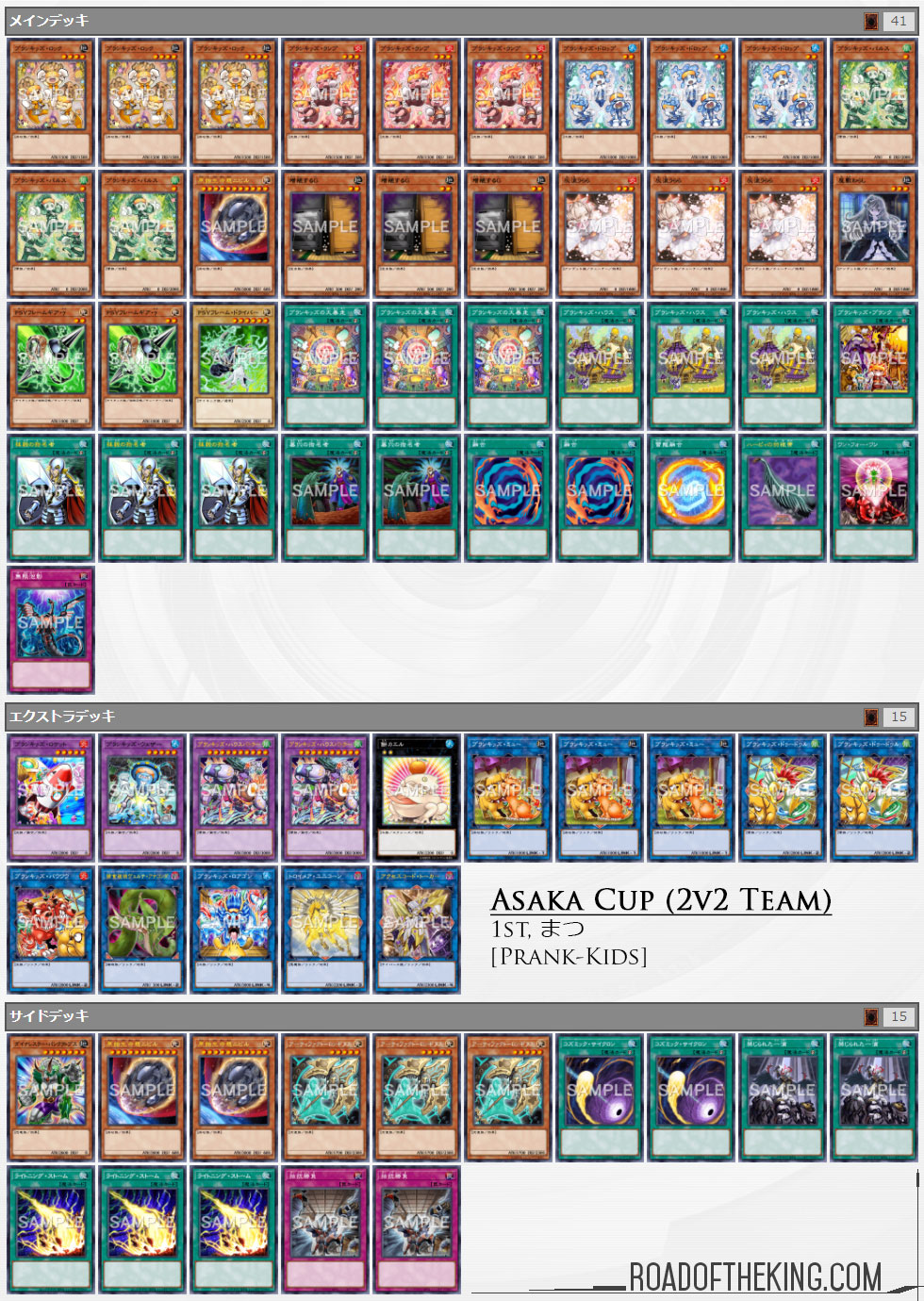 Virtual World
Shirax (しらっくす) went 4-0-3 (excluding 1 bye) and finished 1st in "Asaka Cup (2v2 Team Battle) which had 29 teams (58 participants).
He ran 2 Zombie World in the Side Deck against Floowandereeze. Floowandereeze relies on Tribute Summon to bring out their high level threats. Floowandereeze & Empen, Floowandereeze & Snowl, Raiza the Mega Monarch and Mist Valley Apex Avian are all Winged Beast and would be stopped by Zombie World.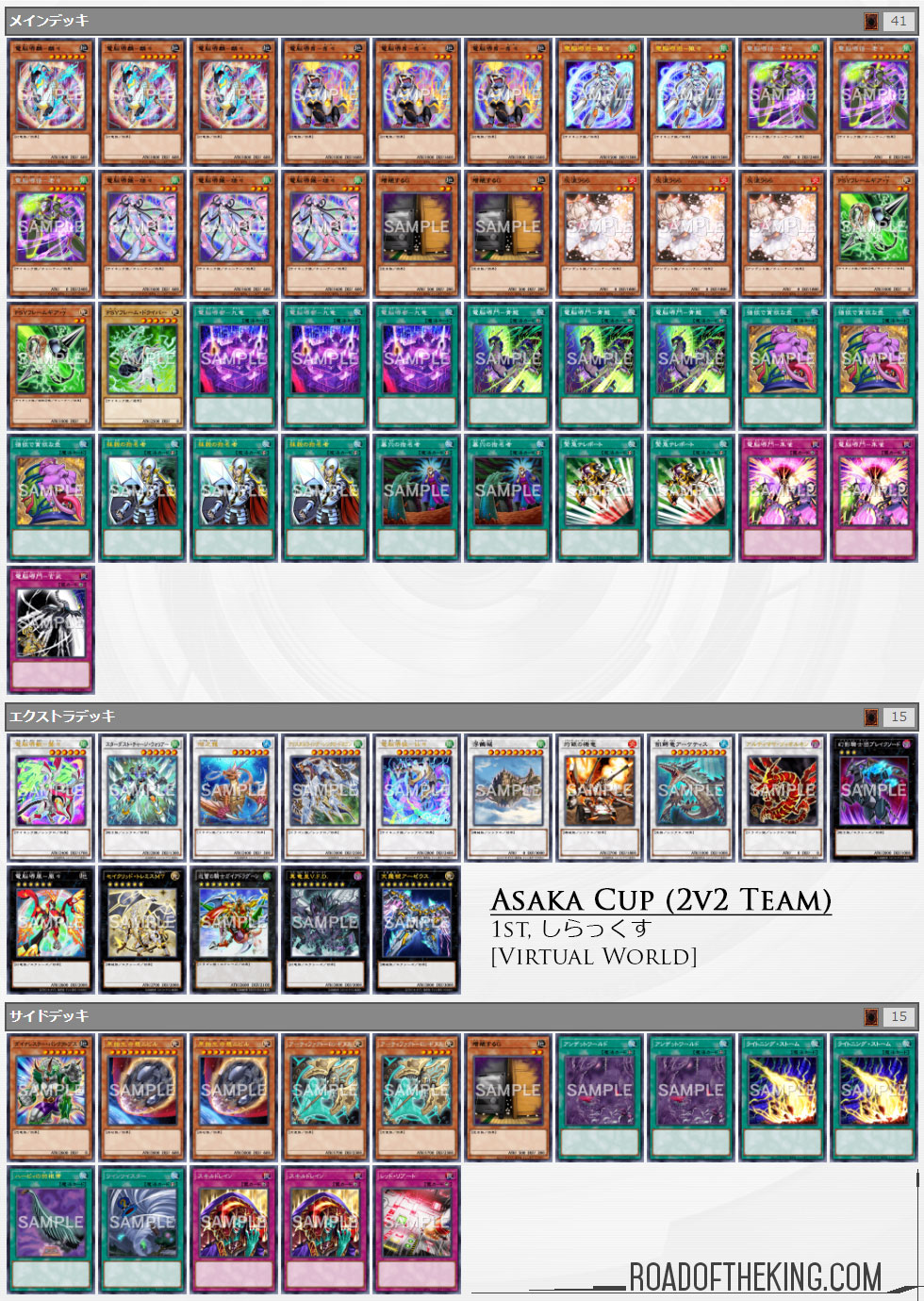 Conclusion
The release of Burst of Destiny has an immediate impact on the metagame.
Swordsoul made a strong impression on debut, surpassing Prank-Kids and Virtual World to take the first position. Floowandereeze has also made the top-cut on debut, but on a smaller scale. This puts both Swordsoul and Floowandereeze on the metagame radar and more players will be teching against them in the coming weeks.
If you enjoyed these Weekly Metagame Reports, consider supporting Road of the King on Patreon. Cheers!
References