OCG 2020.10 Metagame (1 Oct – 31 Dec 2020)
The OCG 2020.10 Limit Regulation brought upon a huge change. Putting Red-Eyes Dark Dragoon, Number S0: Utopic ZEXAL to forbidden and Girsu, the Orcust Mekk-Knight to Limited finally ended the Orcust dominance, opening up the format to new strategies.
Compiled from a total of 811 top-placing decks from 145 competitive tournaments held in Japan, mainland China, Taiwan, Thailand and South Korea, here is the final metagame breakdown of the OCG 2020.10 format.
Metagame Breakdown
110 Virtual World
103 Eldlich (51 Eldlich, 23 Dogmatika Eldlich, 13 Grass Zombie Eldlich, 8 Zoodiac Eldlich, 2 Demise Eldlich, 2 Dogmatika Zoodiac Eldlich, 2 Grinder Eldlich, 1 Artifact Eldlich, 1 Grass Eldlich)
65 Dogmatika Invoked
65 Zoodiac
57 Thunder Dragon (28 Chaos Thunder Dragon, 27 Thunder Dragon, 1 Chaos Grinder Thunder Dragon, 1 Grass Chaos Necro Thunder Dragon)
47 Prank-Kids
43 Shaddoll (19 Dogmatika Shaddoll, 12 Dogmatika Invoked Shaddoll, 6 Grass Dogmatika Magistus Shaddoll, 4 Dogmatika HERO Shaddoll, 1 Grass Dogmatika Shaddoll, 1 Grass Dogmatika Invoked Shaddoll)
34 Sky Striker
31 Code Talker
29 Orcust (23 Orcust, 1 Destiny HERO Orcust, 1 Eldlich Orcust, 1 Grass Orcust, 1 Grinder Orcust, 1 Machina Orcust, 1 Zoodiac Mekk-Knight Orcust)
24 Tempest Magician FTK (20 Danger Dark World Tempest Magician FTK, 4 Danger Tempest Magician FTK)
23 Dragonmaid
19 Phantom Knights (17 Phantom Knights, 1 Grass Phantom Knights, 1 Grass Burning Abyss Phantom Knights)
17 Tri-Brigade (6 Lyrilusc Tri-Brigade, 4 Tri-Brigade, 4 Zoodiac Tri-Brigade, 1 Ancient Warriors Tri-Brigade, 1 Lyrilusc Ancient Warriors Tri-Brigade, 1 Melffy Tri-Brigade)
15 Altergeist
14 Endymion (13 Mythical Beast Endymion, 1 Zefra Mythical Beast Endymion)
12 Dragon Link
12 Zefra
10 Salamangreat
9 SPYRAL (7 SPYRAL, 2 Grinder SPYRAL)
8 Drytron
7 Adamancipator
6 Cyber Dragon
5 Infernoid (1 Dogmatika Mekk-Knight, 1 Invoked Mekk-Knight, 1 Orcust Mekk-Knight, 1 Sky Striker Mekk-Knight)
4 Mekk-Knight (4 Grass Infernoid, 1 Infernoid)
4 Numeron
3 Dogmatika Generaider
3 Magician
3 Sekka Danger Kaiju Luna
2 Atlantean
2 Beast
2 Burning Abyss
2 Chaos Dragon
2 Dinosaur (1 Dinosaur, 1 Dogmatika Dinosaur)
2 HERO
2 Madolche
2 True Draco (1 True Draco, 1 Demise True Draco)
2 Unchained
1 Artifact Dogmatika Traptrix
1 Celtic Guardian
1 Fluffal
1 Frog Paleozoic
1 Kaiju Luna
1 Lunalight
1 Megalith FTK
1 Mekk-Knight Orcust Evil★Twin
1 Rokket
1 Subterror
1 Tri-Brigade Blackwing
Virtual World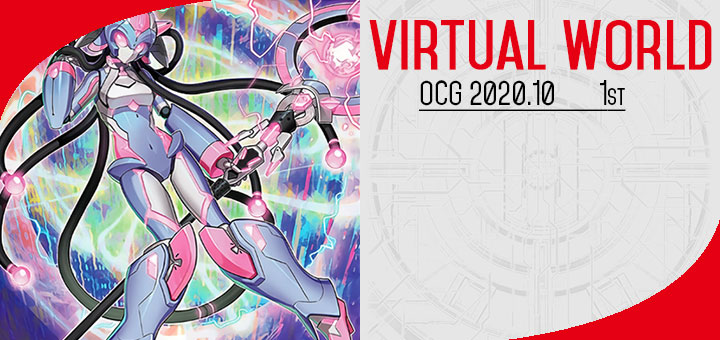 Virtual World initially had a small presence in the metagame, until the release of Blazing Vortex. The addition of a single card Virtual World Gate – Xuanwu improved the opening consistency of Virtual World, causing it to swiftly climb in popularity.
Virtual World summons True King of All Calamities to lock out the opponent, often paired with a Virtual World Gate – Chuche. This combination makes it much harder to answer True King of All Calamities using Forbidden Chalice or Infinite Impermanence. Virtual World Gate – Chuche could be activated in a Chain to destroy True King of All Calamities, causing Forbidden Chalice or Infinite Impermanence to miss its target and be unable to negate True King of All Calamities.
Untouched by the OCG 2021.01 Limit Regulation, Virtual World continues to flourish in the new format.
Eldlich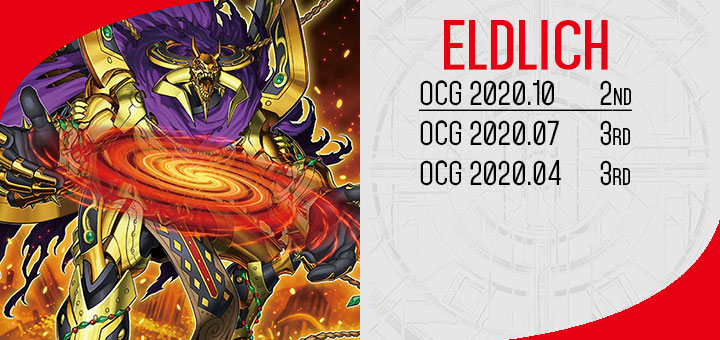 Eldlich performed consistently throughout the format. At the start of the format it could compete against Zoodiac using Skill Drain and Dogmatika Punishment to shutdown their plays. As the format shifts towards Virtual World, Eldlich adapted by switching over to Summon Limit and Torrential Tribute.
OCG 2020.10 → OCG 2021.01 Limit Regulation changes:
Having Cursed Eldland to semi-limited slightly reduce the consistency of Eldlich, but having Dinowrestler Pankratops and Red Reboot to limited greatly reduce counterplays against them.
Dogmatika Invoked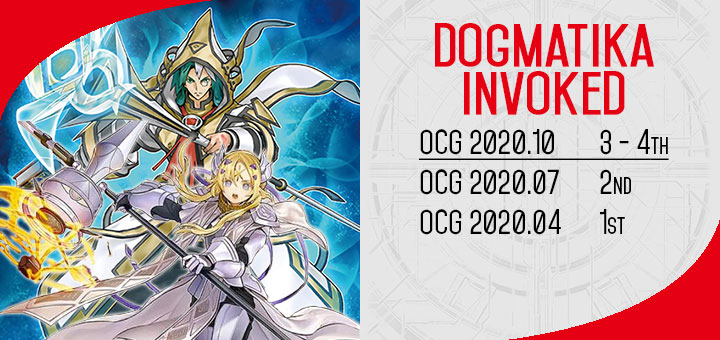 Dogmatika Invoked remains a consistent choice in the format. The main change to their build is the inclusion of Pot of Prosperity in the Main Deck to further improve their consistency of opening with both Invoked Mechaba and Dogmatika Fleurdelis, the Knighted or Dogmatika Punishment.
OCG 2020.10 → OCG 2021.01 Limit Regulation changes:
Nadir Servant 2 → 1
Magical Meltdown 3 → 2
The double whammy of having Nadir Servant being limited and Magical Meltdown being semi-limited is a significant hit in both power and consistency. Dogmatika as a side package has largely fallen off too, builds such as Dogmatika Eldlich and Dogmatika Shaddoll are no longer favored.
Zoodiac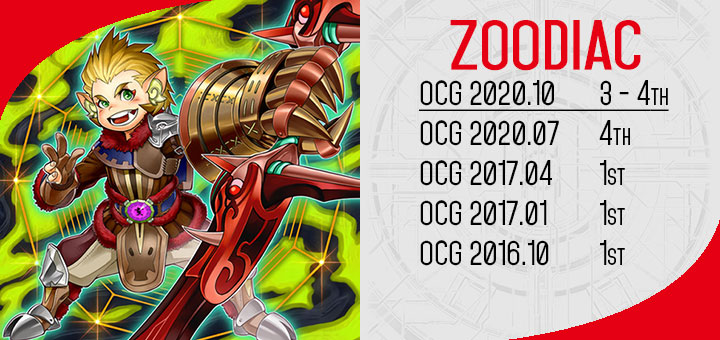 Zoodiac started off strong in the dawn of the format, but was kept in check by Eldlich. Trap heavy decks such as Eldlich are Zoodiac's weaker match-up as they could easily disrupt Zoodiac's play by picking off the Normal Summon. On the other hand, Zoodiac has a much better match-up against Virtual World as Zoodiac Drident could be chained to the effect of Virtual World monsters to destroy their target and deny their Special Summon from hand.
Zoodiac's core is unaffected by the OCG 2021.01 Limit Regulation, but having Dinowrestler Pankratops limited meant that opponents are going to have a harder time answering
Zoodiac Drident and Divine Arsenal AA-ZEUS – Sky Thunder.
Conclusion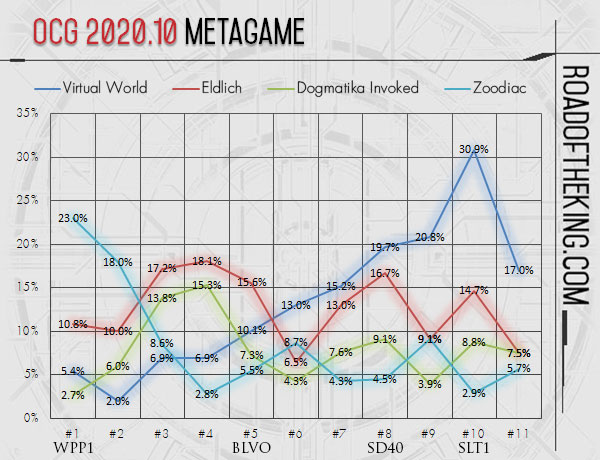 Other than the Limit Regulation, the release of new booster packs also affects the card pool and in turn could cause a shift in the metagame. The most significant release in the OCG 2020.10 format is Blazing Vortex (BLVO) on Week #5, marking the rise of Virtual World.
This format is a great example of how a cumulative tabulation such as the Quarterly Report fails to follow the shift of the metagame within the format. Zoodiac had accrued such an overwhelming lead in the first two weeks that despite having fallen off for a good portion of the format, it still retained a relatively high spot when tabulated together. Virtual World is shown as having just a small lead ahead of Eldlich, but in fact Virtual World had an incredibly dominant presence when it overtook the lead on Week #6 and stayed in the top position all the way till Week #11.
Each individual weekly tabulation have a smaller sample size, but they are better in reflecting the trends and changes within the metagame as it progress through the format.
If you enjoyed these Quarterly Metagame Reports, consider supporting Road of the King on Patreon. Cheers!