OCG 2019.07 Metagame Report #9, #10
Welcome to Week #9, #10 of the OCG 2019.07 format.
This report will cover 81 top-performing decks from 16 tournaments that were held in Japan and China during 31 August – 10 September 2019.
New Product Release
Metagame Breakdown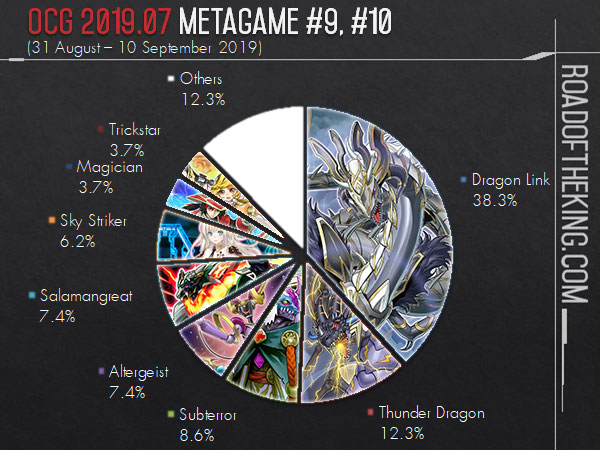 31 Dragon Link

30 Chaos Dragon Link
1 Grass Chaos Dragon Link

10 Thunder Dragon
7 Subterror
6 Altergeist
6 Salamangreat
5 Sky Striker
3 Magician
3 Trickstar
2 Invoked
2 Mythical Beast Endymion
2 Orcust
1 Grass Infernoid
1 HERO
1 Train
1 Zefra
Dragon Link
GALAXY went 8-1 and finished 1st in "Hatti Grand Challenge Cup in Kyushu by HAKATA CUP" which had 62 participants.
The growing popularity of Retaliating "C" in recent weeks has made Unexpected Dai a risky opening play.
This results in the metagame going full circle as we see some players reverting back to the classic Dragon Shrine build to play around Retaliating "C".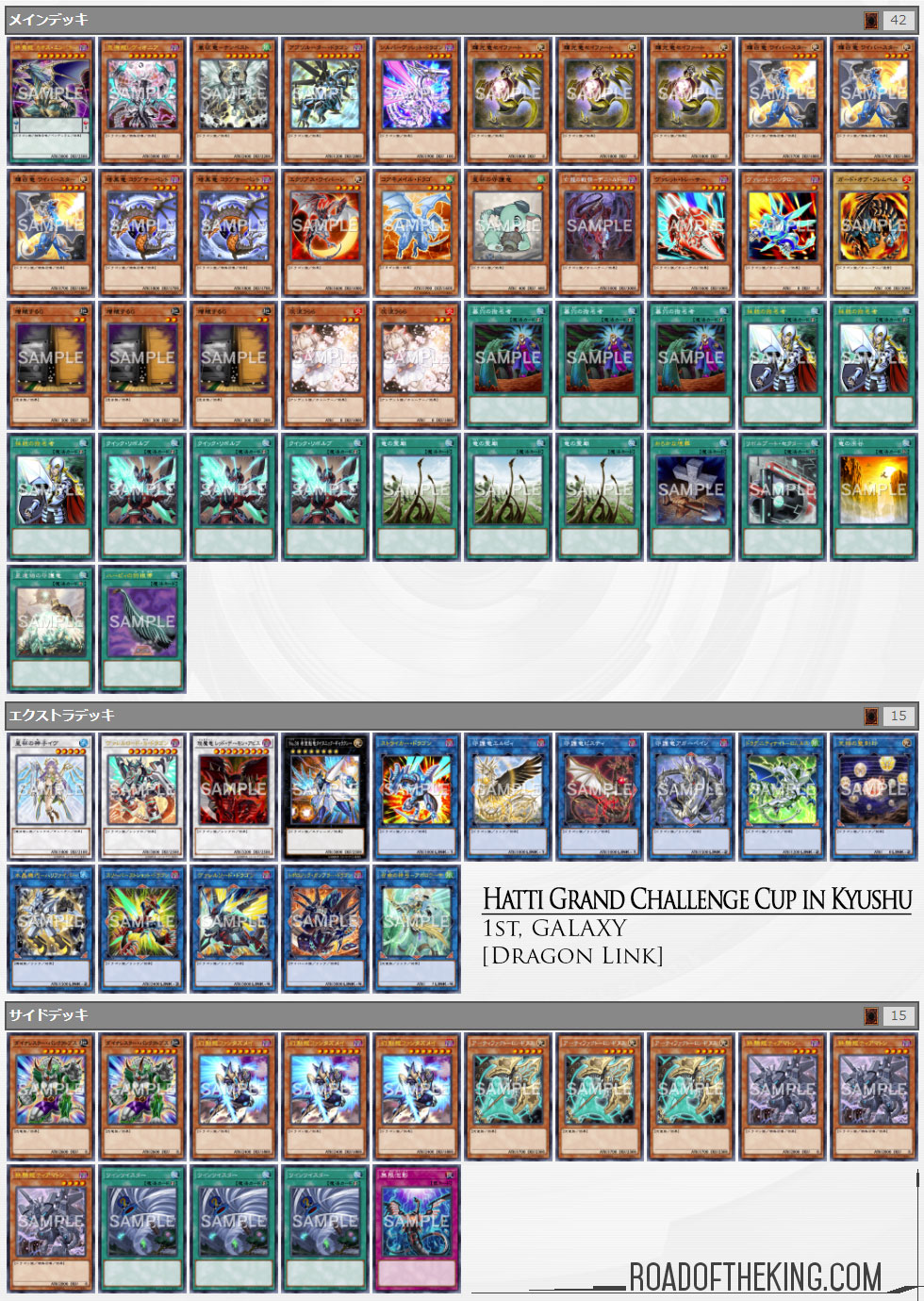 Thunder Dragon
Kinako (きなこ) went 8-0 (excluding 1 bye) and finished 1st in "6th DCS" which had 70 participants.
Following up Thunder Dragon Colossus with Artifact Scythe is a powerful play that could effectively shutdown the opponent's turn.
Artifact Sanctum is typically activated after the opponent has a monster on the field, when PSY-Framegear Gamma and Infinite Impermanence could not be activated, and an Artifact Scythe Special Summoned from the deck could not be negated by Called by the Grave. Only Ash Blossom & Joyous Spring could stop Artifact Sanctum.
If Artifact Scythe is drawn, Thunder Dragon Titan ① effect could still be used to destroy it while set during the opponent's turn, and thus triggering its effect to Special Summon itself from the graveyard. However, this Special Summon is vulnerable to being banish by Called by the Grave.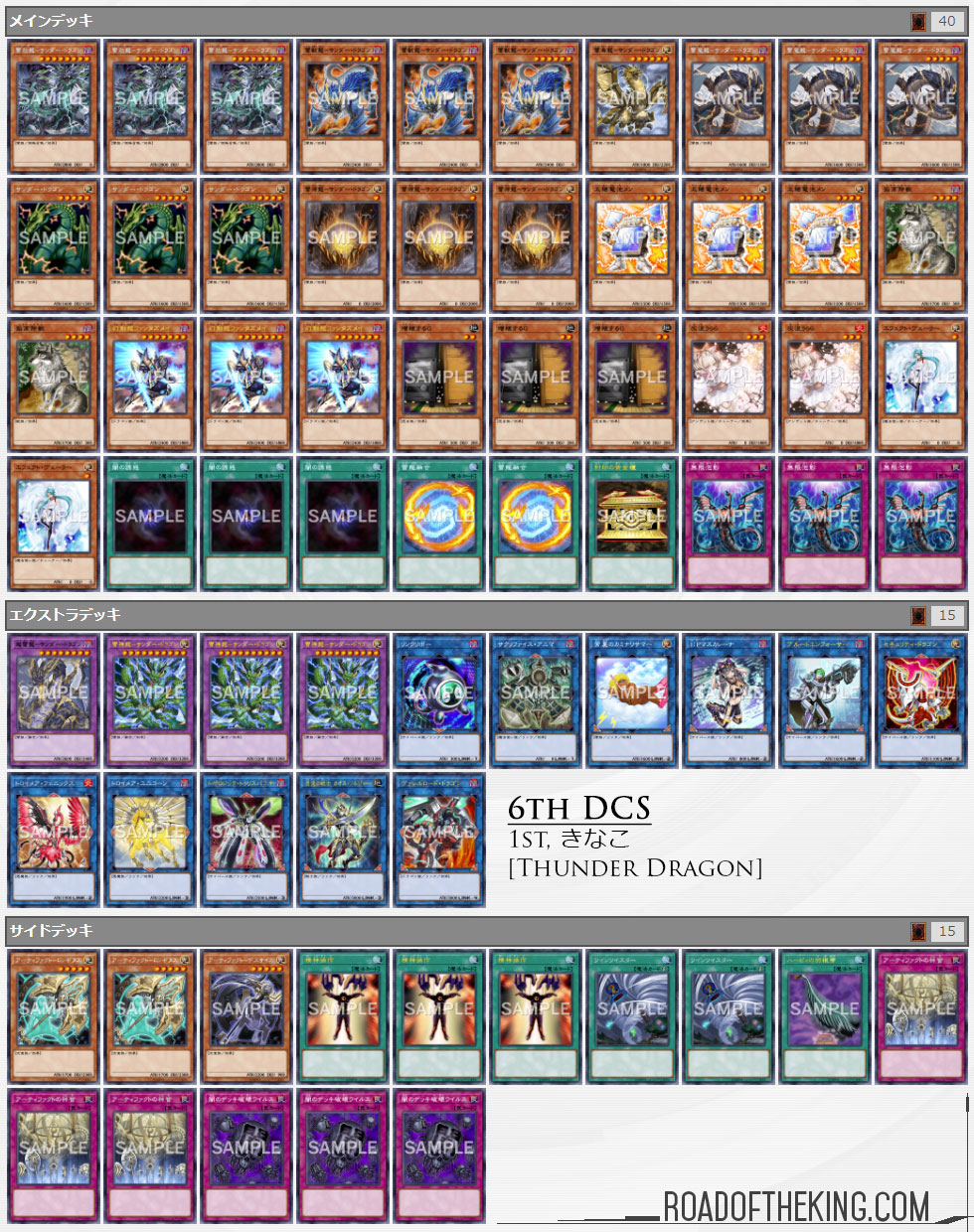 Conclusion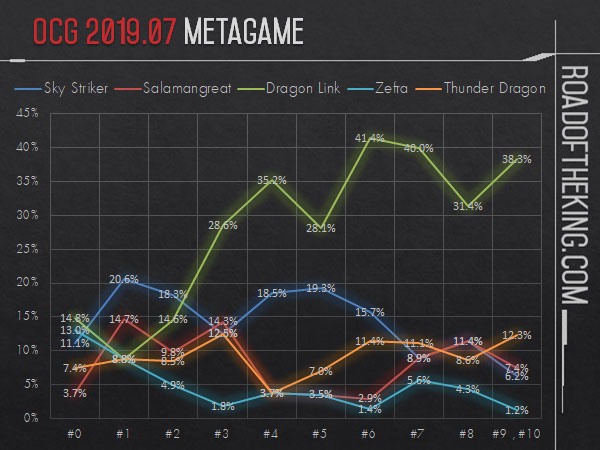 Dragon Link finishes the format at the top, comfortably ahead of the rest.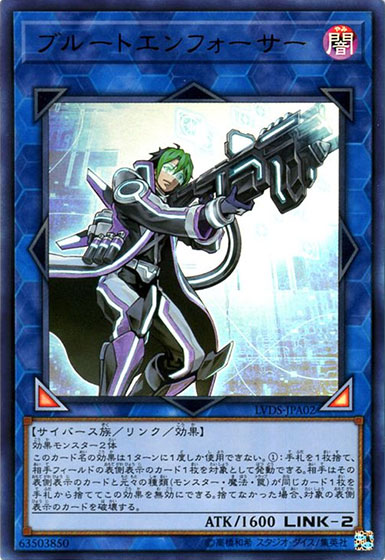 Brute Enforcer is a new card from LINK VRAINS Duelist Set that is seeing play in the Extra Deck.
It has a simple Link Summoning requirement of just 2 Effect Monsters, and comes with an unreliable removal effect.
Brute Enforcer lies somewhere in between Knightmare Cerberus and Knightmare Phoenix. It has wider range than Cerberus, being able to hit any face-up monster, but could not hit face-down Spell/Trap cards like Phoenix.
The biggest advantage over the two Knightmare monsters is the beneficial Link Arrows that it provides.
Brute Enforcer is a worthwhile consideration as a toolbox option in the Extra Deck.
If you enjoyed these Weekly Metagame Reports, do consider supporting Road of the King on Patreon. Thank you.
References