OCG 2017.10 Metagame Report #0
Welcome to Week #0 of the OCG 2017.10 format.
The OCG 2017.10 Limit Regulation will officially take effect on 1 October 2017, but here is a preliminary report based on tournaments that were held under the new Limit Regulation.
This report will cover 48 top-performing decks from 8 tournaments that were held in Japan and China during 23 – 26 September 2017.
Update: Added 5 – 8th placing decks for "59th Aichi CS".
New Product Release
V Jump Fall 2017 subscription bonus

White Stingray
D/D/D Supersight King Zero Maxwell

V Jump November 2017 promotional card
Structure Deck R: Surge of Divine Light
Metagame Breakdown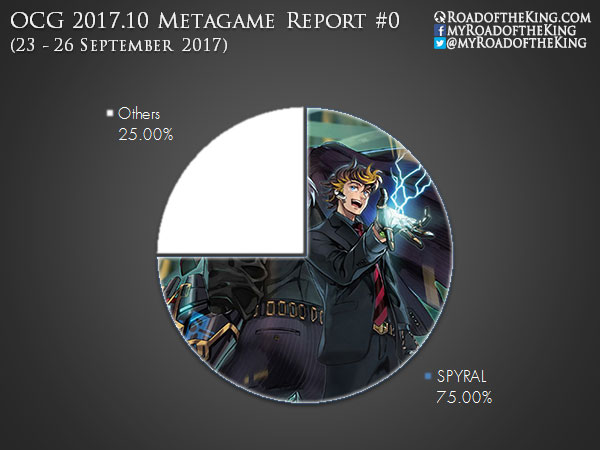 39 SPYRAL
3 HERO
2 Zefra
ABC:

1 Artifact ABC
1 Artifact Invoked ABC

1 Greener Infernoid
1 Kaiju Burning Abyss
1 Shiranui
1 Trickstar
1 Windwitch Kaiju Luna
1 World Chalice
SPYRAL
Right at the end of the OCG 2017.07 format, SPYRAL had surpassed Dinosaur on its debut week. With the merciless OCG 2017.10 Limit Regulation taking out most of the top competitive decks such as True Draco, Dinosaur and Invoked, it was foreseen that SPYRAL would simply take over the competitive scene.
Ghost Reaper & Winter Cherries and Droll & Lock Bird are currently the most consistent cards for disrupting SPYRAL.
Running Artifact Sanctum and Artifact Scythe in the Side Deck has been gaining quite a bit of popularity as well. Resolving the effect of Artifact Scythe would often stop most SPYRAL plays for that turn.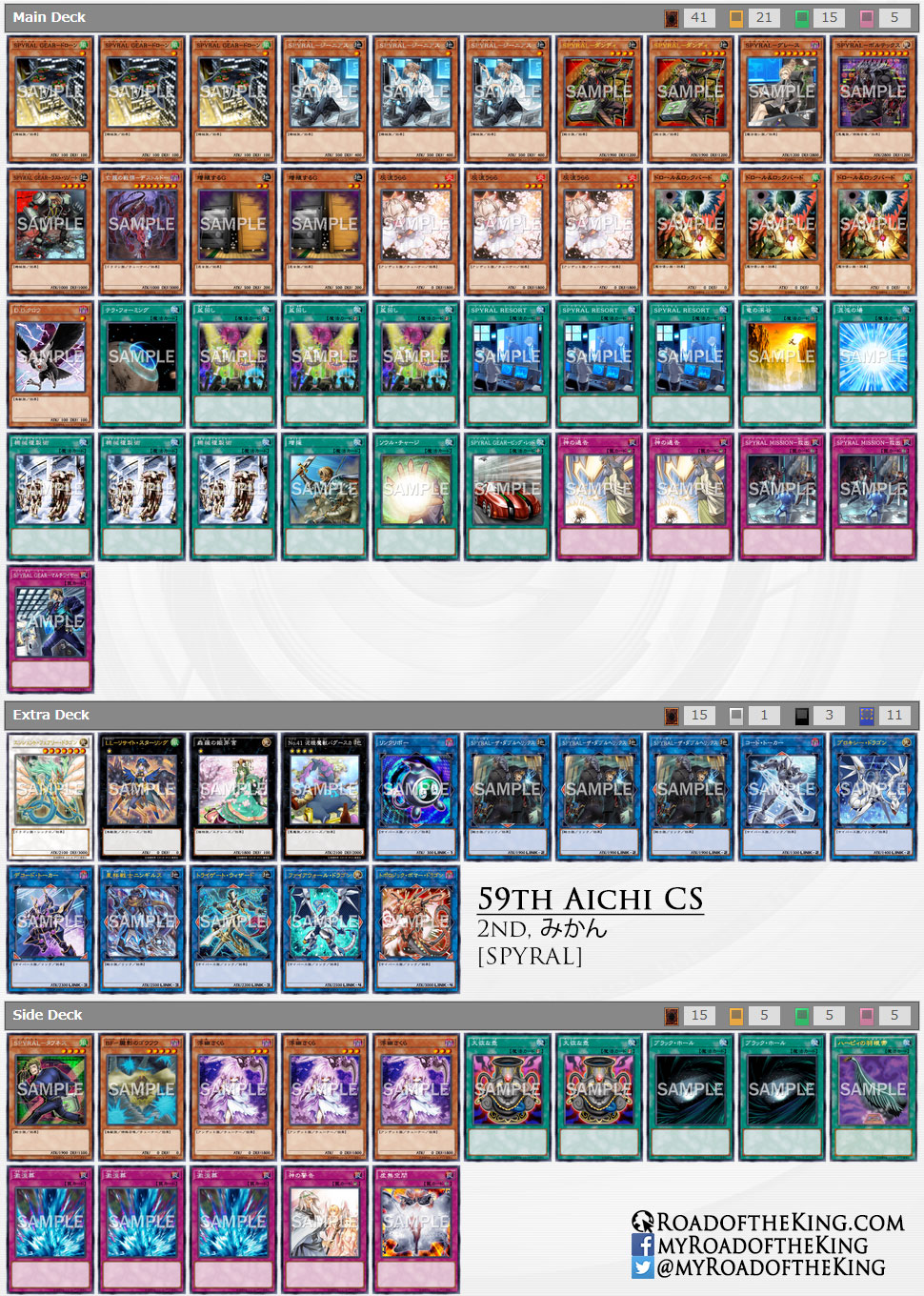 Conclusion
It was expected that SPYRAL would dominate the competitive scene.
HERO was thought to be able to match up against SPYRAL, but their performance has been underwhelming so far. SPYRAL could simply run a copy of Masked HERO Dark Law in their Extra Deck to utilize with Ghost Reaper & Winter Cherries, which is already being run in the Main Deck for the mirror match.
Structure Deck R: Surge of Divine Light had no impact on its debut week. The reactive playstyle of Counter Fairy is hugely disadvantageous in the current fast-paced proactive format. As the saying goes, "While there are wrong answers, there are no wrong threats."
References