OCG 2017.01 Metagame Report #6, #7
Welcome to Week #6, #7 of the OCG 2017.01 format.
There were only 4 tournaments held on Week #6, hence their results are compiled together with Week #7.
This report will cover 61 top-performing decks from 12 tournaments that were held in Japan and China during 1 – 12 February 2017.
New Product Release
20th Anniversary Pack 2nd Wave
Metagame Breakdown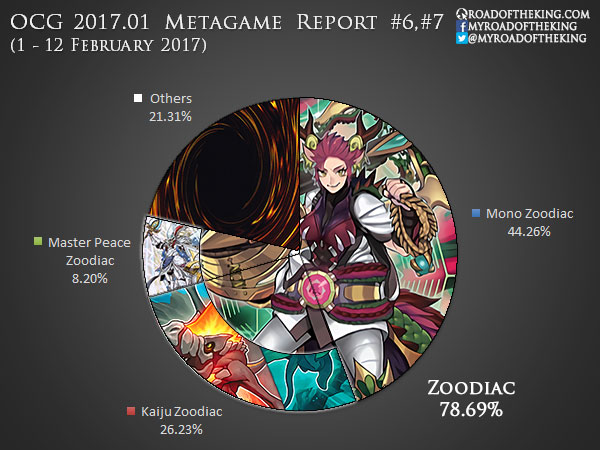 48 Zoodiac:

27 Mono Zoodiac
16 Kaiju Zoodiac
5 Master Peace Zoodiac

13 Others:

6 Zoodiac True Draco
3 Windwitch Invoked
2 Zoodiac True Draco Metalfoes
1 Greener Zoodiac Predaplant Shiranui
1 Zoodiac True King
Zoodiac

The OCG 2017.01 metagame has stabilized with mono Zoodiac and Kaiju Zoodiac outperforming their competition.
The current popular builds of mono Zoodiac and Kaiju Zoodiac are essentially the same deck – mono Zoodiac runs Kaiju in the Side Deck, while Kaiju Zoodiac runs Traps in the Side Deck.
It is simply down to personal preference to run Kaiju or Traps in the Main Deck for the 1st Duel, and then Side Decking accordingly for the 2nd and 3rd Duel.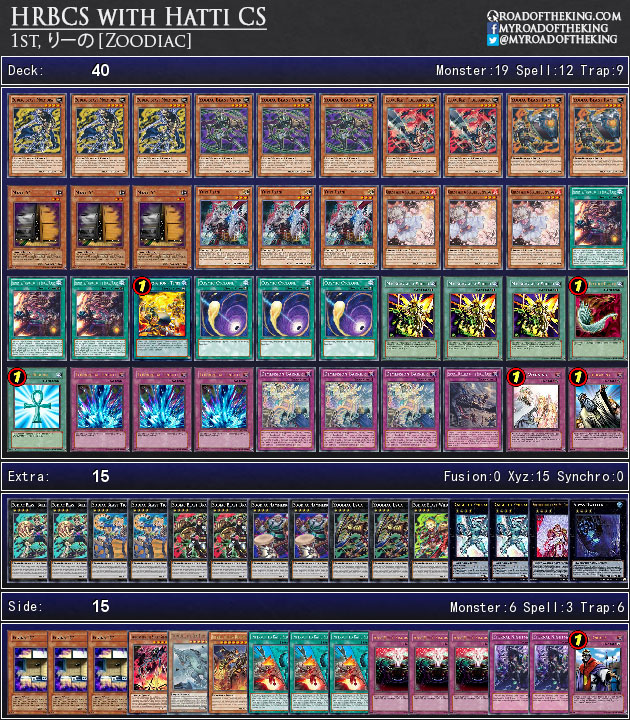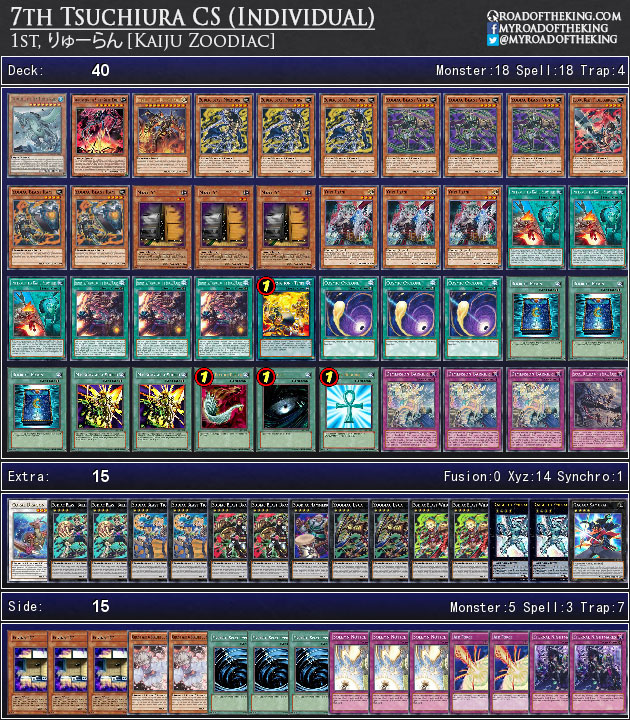 Conclusion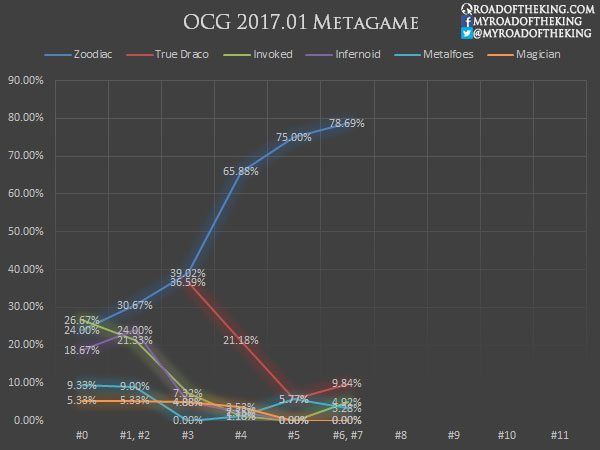 True Draco had a brief impact on the competitive scene, but players are now back to mono/Kaiju Zoodiac.
References