Yu-Gi-Oh! Asia Championship 2018 Singapore Qualifier
Yu-Gi-Oh! Asia Championship 2018 Singapore Qualifier was held on 3 June 2018 at Singapore and had 85 participants.
Metagame Breakdown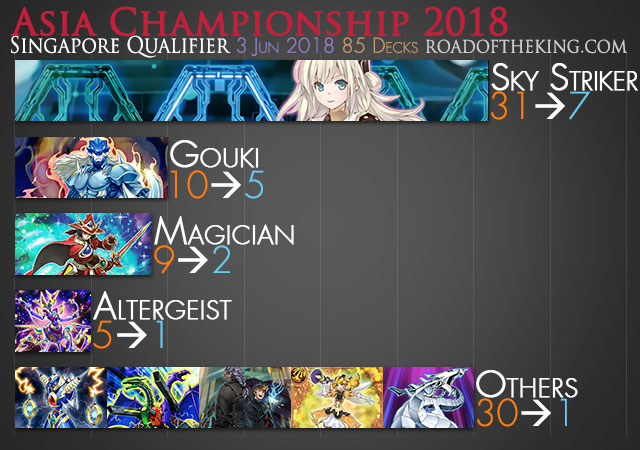 Sky Striker, as expected, was the most popular deck and performed quite well. 7 out of 31 made the Top 16, taking up almost half of the Top 16.
It came as a surprise that Gouki was the second most popular deck. The 10 Gouki decks were made up of 9 Sky Striker Malicious Gouki and 1 mono Gouki. Sky Striker Malicious Gouki performed exceedingly well, with 5 of them making into the Top 16.
Magician was just right behind Gouki in popularity, but was only able to put 2 out of 9 into the Top 16.
The last 2 decks that made the Top 16 were Altergeist and Meta Beat.
Results
1st
Samuel Cheng
Sky Striker
2nd
Yong Qian Rui
Sky Striker
3 – 4th
Michael Santoso
Sky Striker Malicious Gouki
Tan Wan Xin
Sky Striker Malicious Gouki
5 – 8th
Hou Chong
Sky Striker
Meh Kah Loh
Altergeist
Ang Ming Kwan
Meta Beat
Yu Bixuan
Performapal Magician
Sky Striker and Gouki were neck and neck up until the Semi-Final, where we have Sky Striker versus Gouki at both tables. However, both Gouki were defeated, making the Final a mirror match of Sky Striker.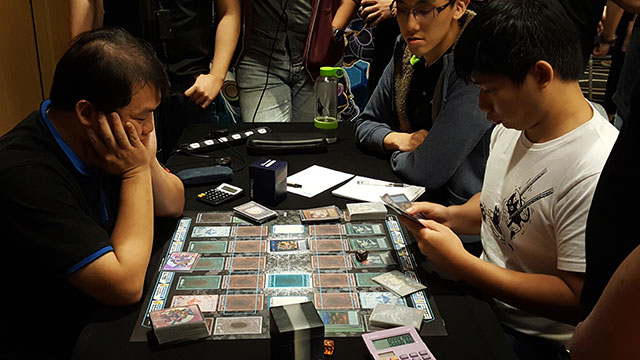 The final match was between Samuel Cheng and Yong Qian Rui. Samuel is an old time player who has recently returned to the game last year, while Qian Rui was the Singapore Summer Qualifier Champion last year and represented Singapore in the Asia Championship 2017.
It was a quick affair as Samuel had the early lead and was able to maintain it till the end. Qian Rui struggled to make any plays in both games.
1st, Samuel Cheng [Sky Striker]
Source: Asia Championship 2018 Singapore Qualifier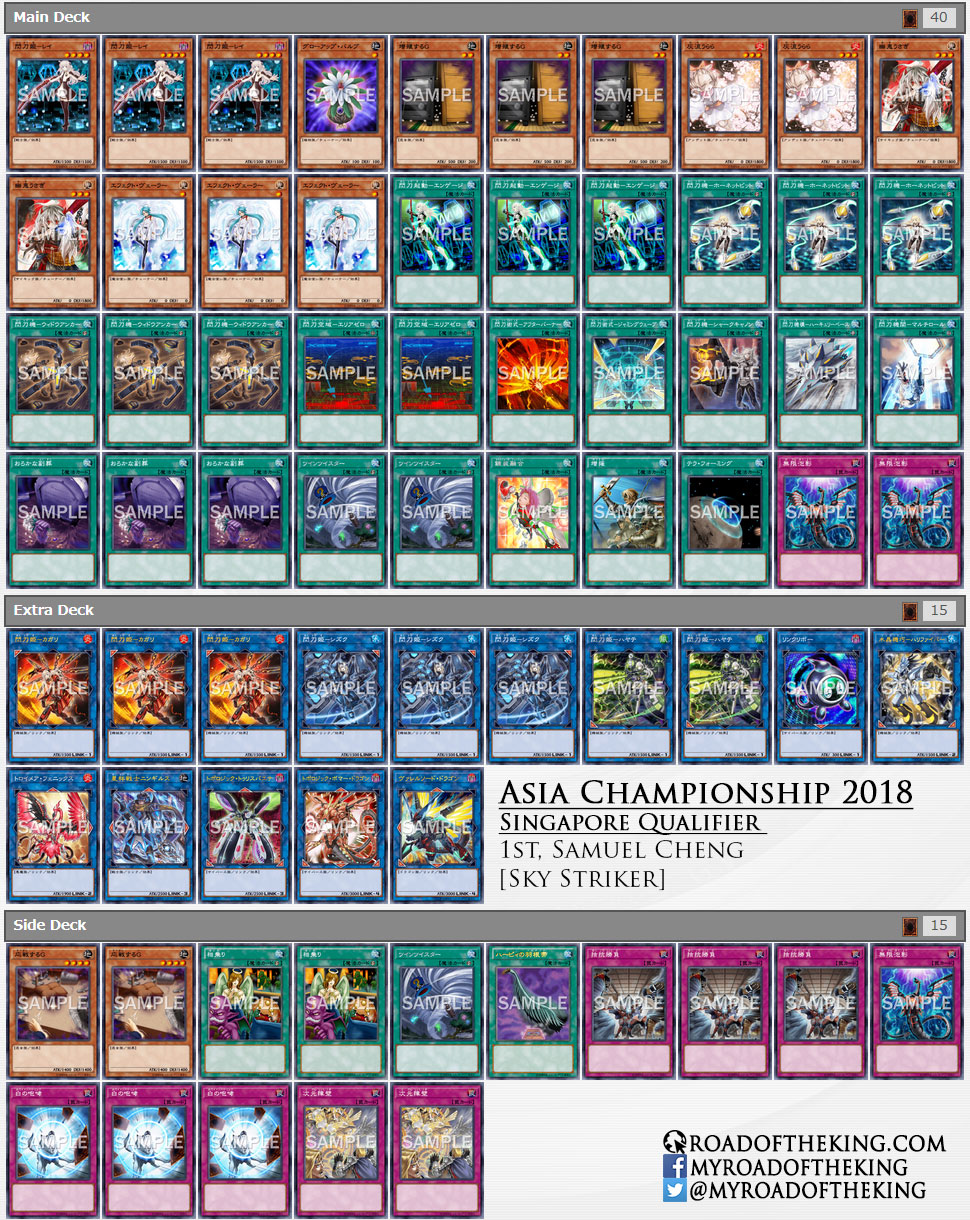 2nd, Yong Qian Rui [Sky Striker]
Source: Yong Qian Rui, Asia Championship 2018 Singapore Qualifier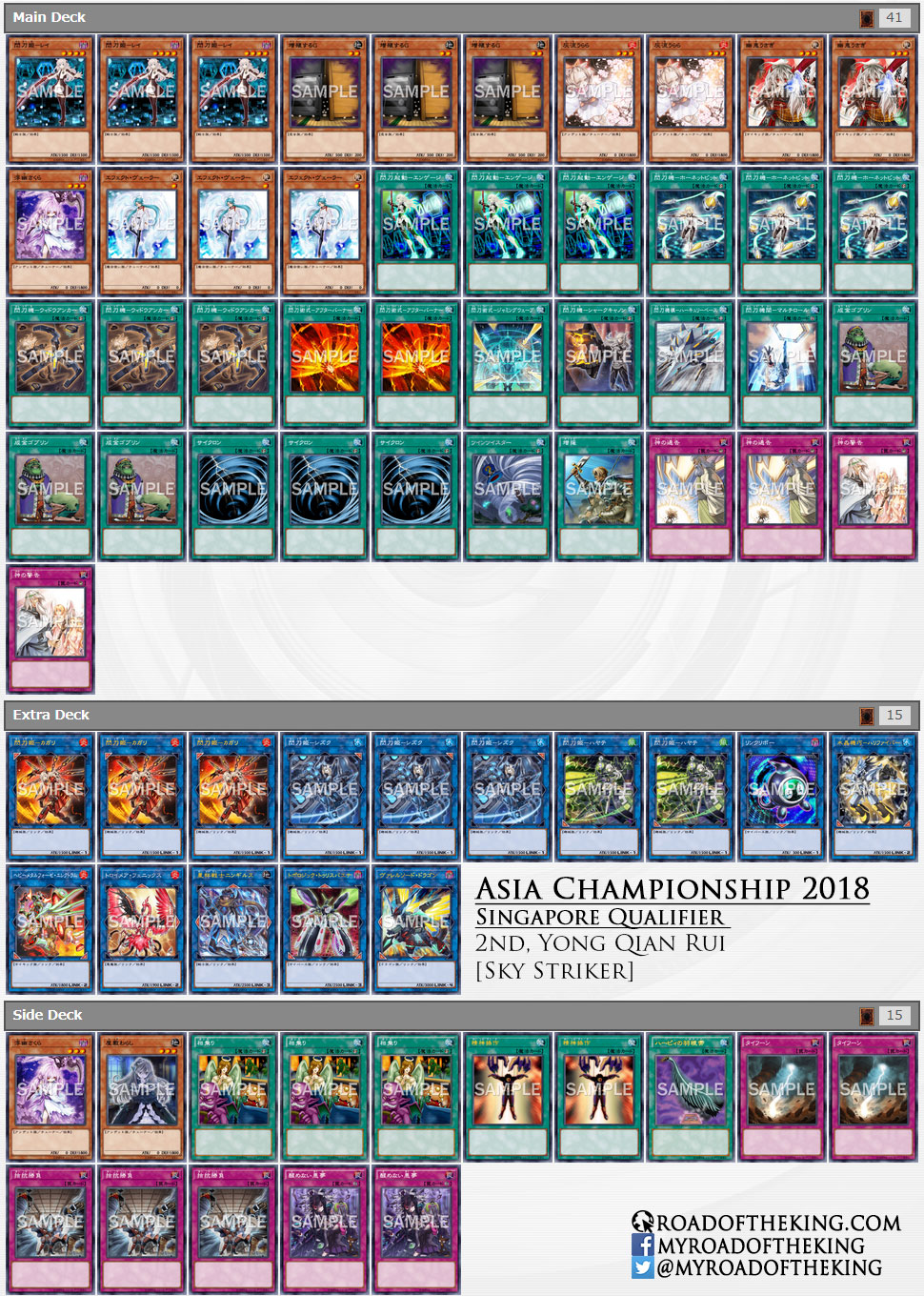 3 – 4th, Michael Santoso [Sky Striker Malicious Gouki]
Source: @DuelingDays, Asia Championship 2018 Singapore Qualifier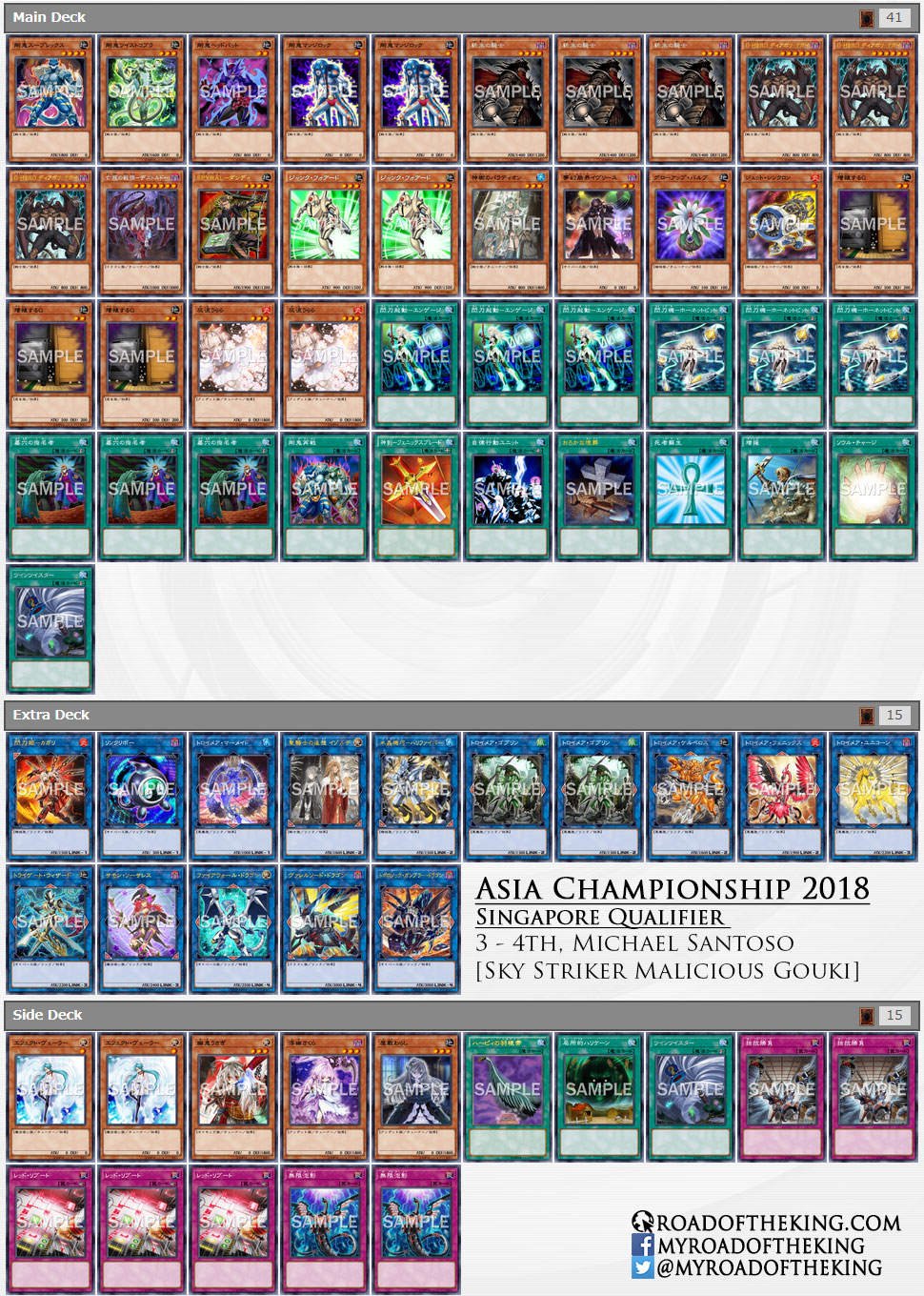 3 – 4th, Tan Wan Xin [Sky Striker Malicious Gouki]
Source: @Fiery_WX, Asia Championship 2018 Singapore Qualifier