YOT Singapore 2015 Deck Feature: Weerapun Suebyoubol "Pink" [Hieratic Atlantean]
Among the sea of Masked HERO, Nekroz and Atlantean, Weerapun Suebyoubol "Pink" stood out with a slightly different build of Atlantean.
Weerapun Suebyoubol "Pink"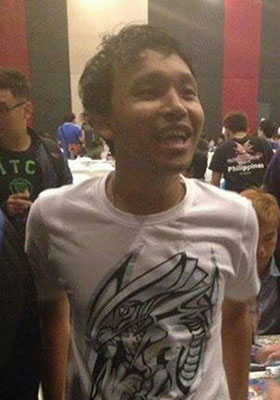 Weerapun Suebyoubol "Pink" came all the way from Bangkok, Thailand to participate in the Yu-Gi-Oh! Open Tournament – Singapore 2015.
Pink is not new to the competitive scene, having placed 3rd at the World Championship 2013 and Top 8 at the Yu-Gi-Oh! Open Tournament – Hong Kong 2014.
He is famously known for having played Number 7: Lucky Straight and rolling 7 off a 2 and a 5 on the live-stream of the World Championship 2013 3rd/4th playoff.
No better place to get lucky than in Las Vegas.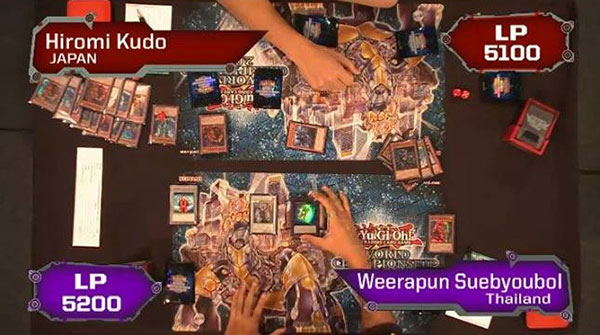 Deck List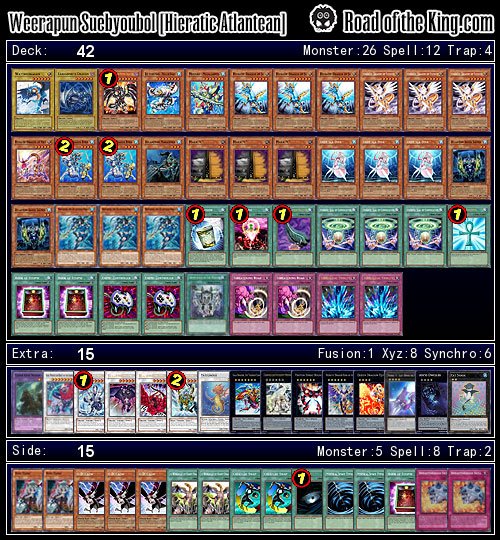 Pink's Hieratic Atlantean may appear unorthodox, but his 5-2 Swiss record on Day 1, and finishing at Top 32 on Day 2 are evidence of its strength.
While the Atlantean themselves are already a force to be reckoned with, the inclusion of the Hieratic adds to the offensive power.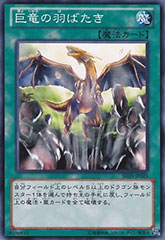 Pink would often open with the Hieratic. If the opponent is unable to handle them, he would then go into Game 2 with the advantage of his opponent not siding in for the Atlantean.
Hieratic Dragon of Tefnuit and Hieratic Dragon of Su are fantastic baits for traps, while Hieratic Dragon King of Atum and Red-Eyes Darkness Metal Dragon are great for baiting out Effect Veiler.
He is also prepared for the trap-heavy match-up with A Wingbeat of Giant Dragon in his sideboard.
After the Hieratic had lured out Torrential Tribute and Effect Veiler, his Deep Sea Diva and Neptabyss the Atlantean Prince would then catch his opponent by surprise.
Perhaps its biggest weakness is that both Hieratic and Atlantean are vulnerable to Maxx "C", forcing Pink to either stop his combo, or run the risk of giving his opponent overwhelming card advantage.