OCG 2021.04 Metagame Report #5, #6
Welcome to Week #5, #6 of the OCG 2021.04 format.
This report will cover 208 top-performing decks from 43 tournaments that were held in Japan, mainland China and Taiwan during 1 – 12 May 2021.
Metagame Breakdown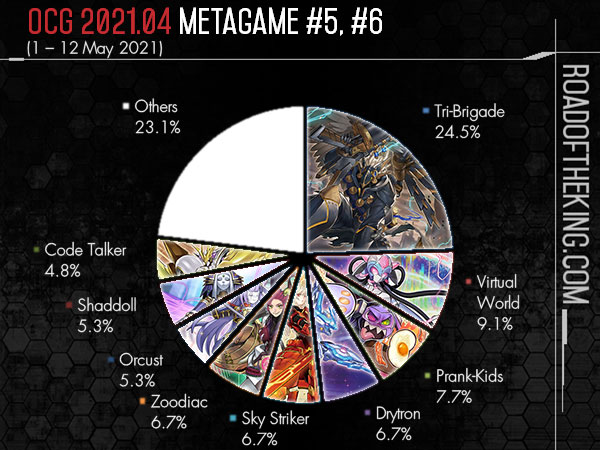 51 Tri-Brigade (44 Zoodiac Tri-Brigade, 6 Tri-Brigade, 1 Zoodiac Lyrilusc Ancient Warriors Tri-Brigade)
19 Virtual World
16 Prank-Kids
14 Drytron
14 Sky Striker (13 Sky Striker, 1 Zoodiac Sky Striker)
14 Zoodiac
11 Orcust (10 Orcust, 1 Grass Orcust)
11 Shaddoll (3 Invoked Shaddoll, 3 Grass Invoked Shaddoll, 2 Dogmatika Despia Shaddoll, 1 Magistus Despia Shaddoll, 1 Grass Dogmatika Invoked Shaddoll, 1 Grass Kaiju Invoked Shaddoll)
10 Code Talker (9 Code Talker, 1 Invoked Code Talker)
5 Eldlich (3 Zoodiac Eldlich, 1 Eldlich, 1 Grass Eldlich)
5 Phantom Knights (4 Phantom Knights, 1 Grass Phantom Knights)
5 @Ignister
4 Adamancipator
4 Endymion
4 Thunder Dragon (2 Thunder Dragon, 2 Chaos Thunder Dragon)
3 Dragonmaid
3 Zefra
2 Dinosaur (1 Scrap Dinosaur, 1 True King Dinosaur)
2 Infernoid (1 Grass Infernoid, 1 Zoodiac Tri-Brigade Infernoid)
2 Numeron
2 SPYRAL
1 Altergeist
1 Cyber Dragon
1 Dogmatika Dark Magician
1 Madolche
1 Magician
1 Salamangreat
1 Subterror
Tri-Brigade
Nakano Yotsuba (中野四葉) went 7-1 and finished 2nd in "5th Peco CS" which had 46 participants.
Mystic Mine is effective in shutting down Apollousa, Bow of the Goddess, Ancient Warriors Oath – Double Dragon Lords and Tri-Brigade Shuraig the Ominous Omen Special Summoned by Tri-Brigade Revolt, essentially the standard threats from Tri-Brigade. Their only out is if they opened with Zoodiac Drident so its effect could be chained to the activation of Mystic Mine.
With the increase in Mystic Mine being played in the Main Deck, this resulted in Zoodiac Tri-Brigade adapting by running Mystic Mine in the Main Deck as well for Crossout Designator.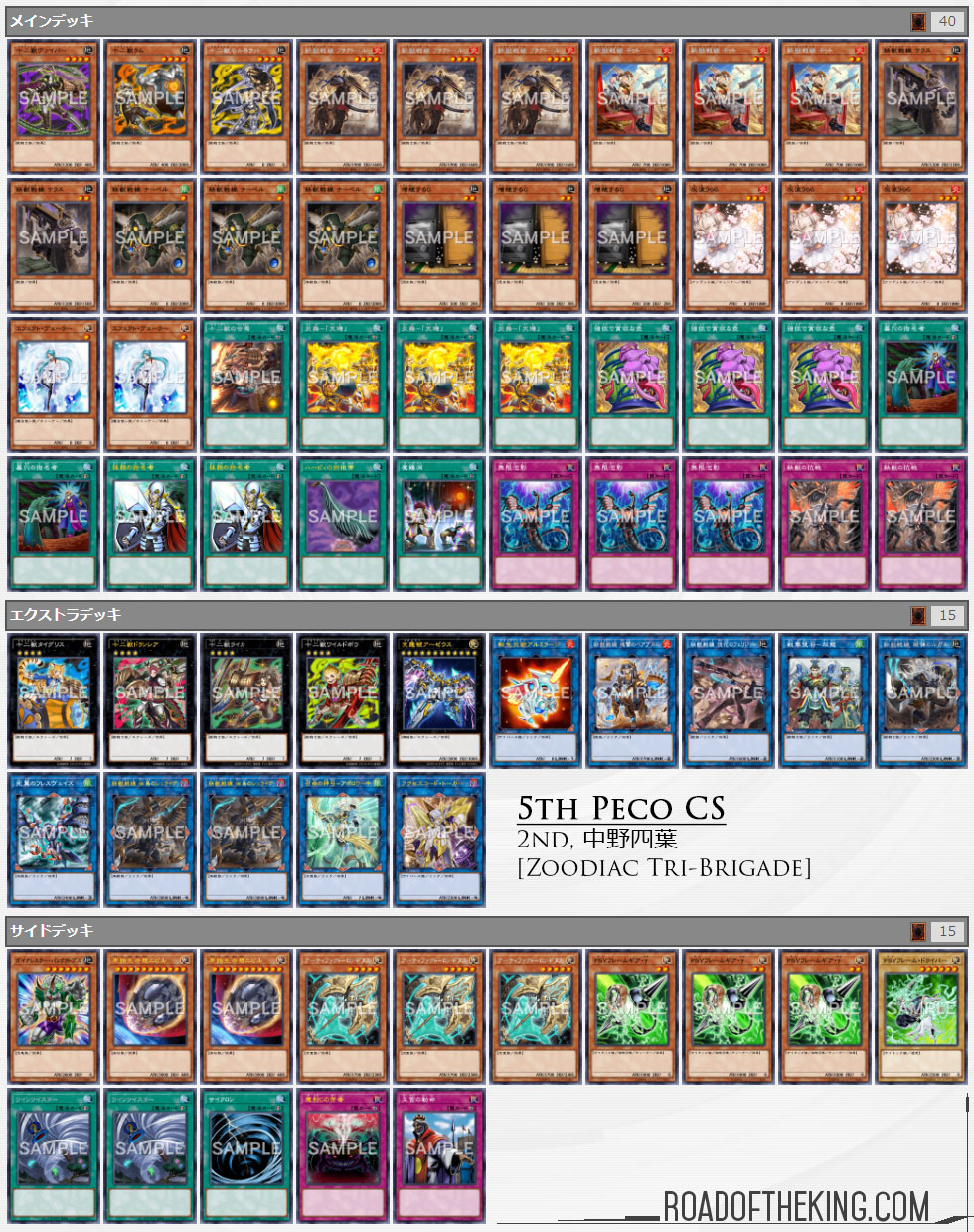 Virtual World
On Sunday, Sea (しい) went 5-1-2 and finished 1st in "Asaka Cup (2v2 Team Battle)" which had 44 teams (88 participants). On Wednesday, he went 7-0 and finished 1st in "17th Next Play Cup" which had 32 participants.
He ran the exact same build as the previous week without any changes. This is perhaps the best optimized build for Virtual World against the current metagame as Sea was able to continue topping with it despite having his deck list revealed.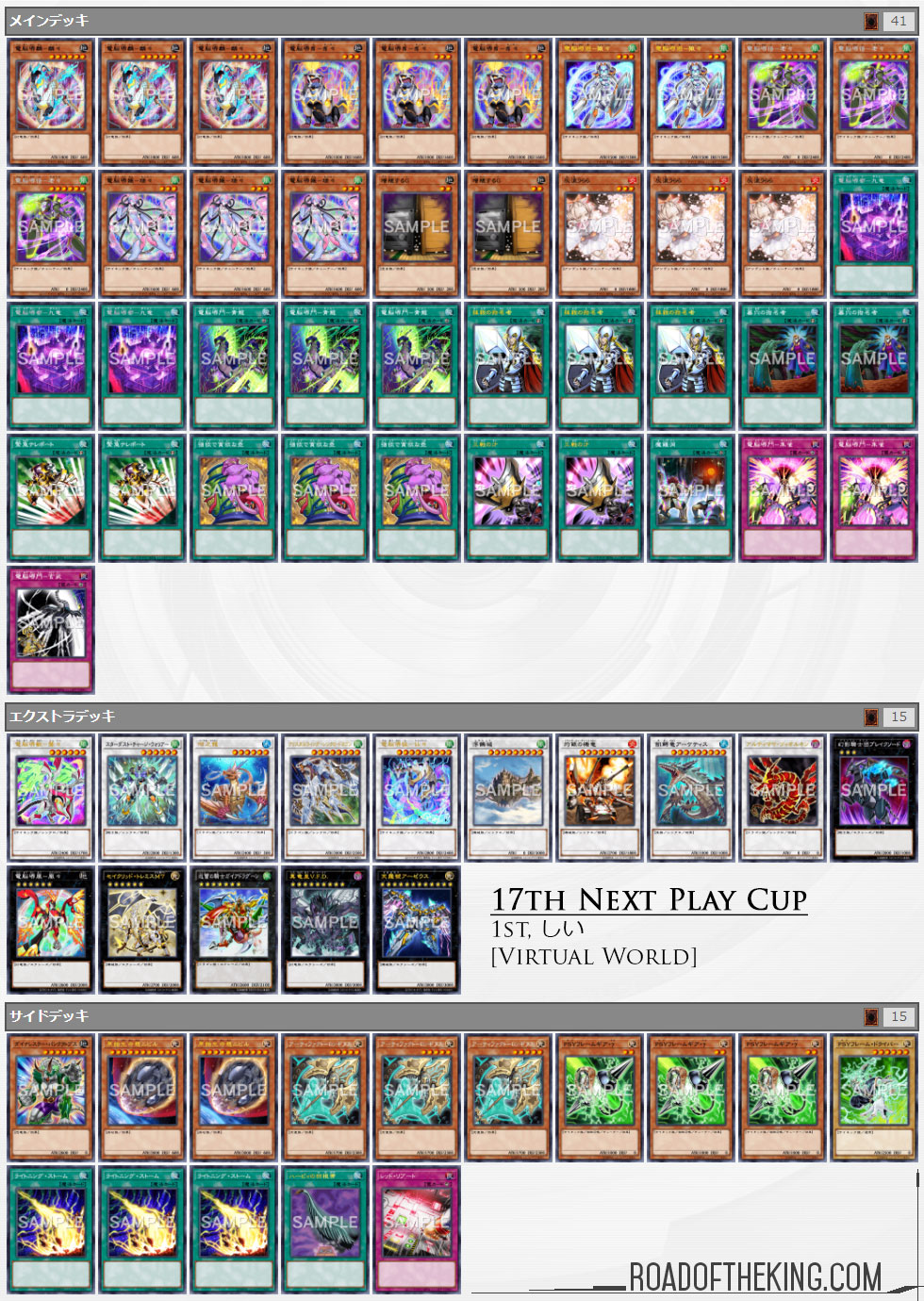 Mystic Mine
While Prank-Kids and Sky Striker have traditionally been running Mystic Mine as part of their strategy, we are also seeing an uptake of Mystic Mine even in the decks that do not have synergy with Mystic Mine, simply due to its effectiveness against Tri-Brigade.
When going second, Mystic Mine with Divine Arsenal AA-ZEUS – Sky Thunder is a powerful board wipe combination. Mystic Mine supresses the opponent's Monster Effects and ensures that Divine Arsenal AA-ZEUS – Sky Thunder effect would resolve successfully, while Divine Arsenal AA-ZEUS – Sky Thunder board clear would also get rid of Mystic Mine, solving the issue of Mystic Mine working against you.
The followings are a variety of deck builds that ran Mystic Mine.
Niandai (年代) went 9-0-1 and finished 1st in "Xingma Yu-Gi-Oh! Shanddong League Tournament" which had 72 participants.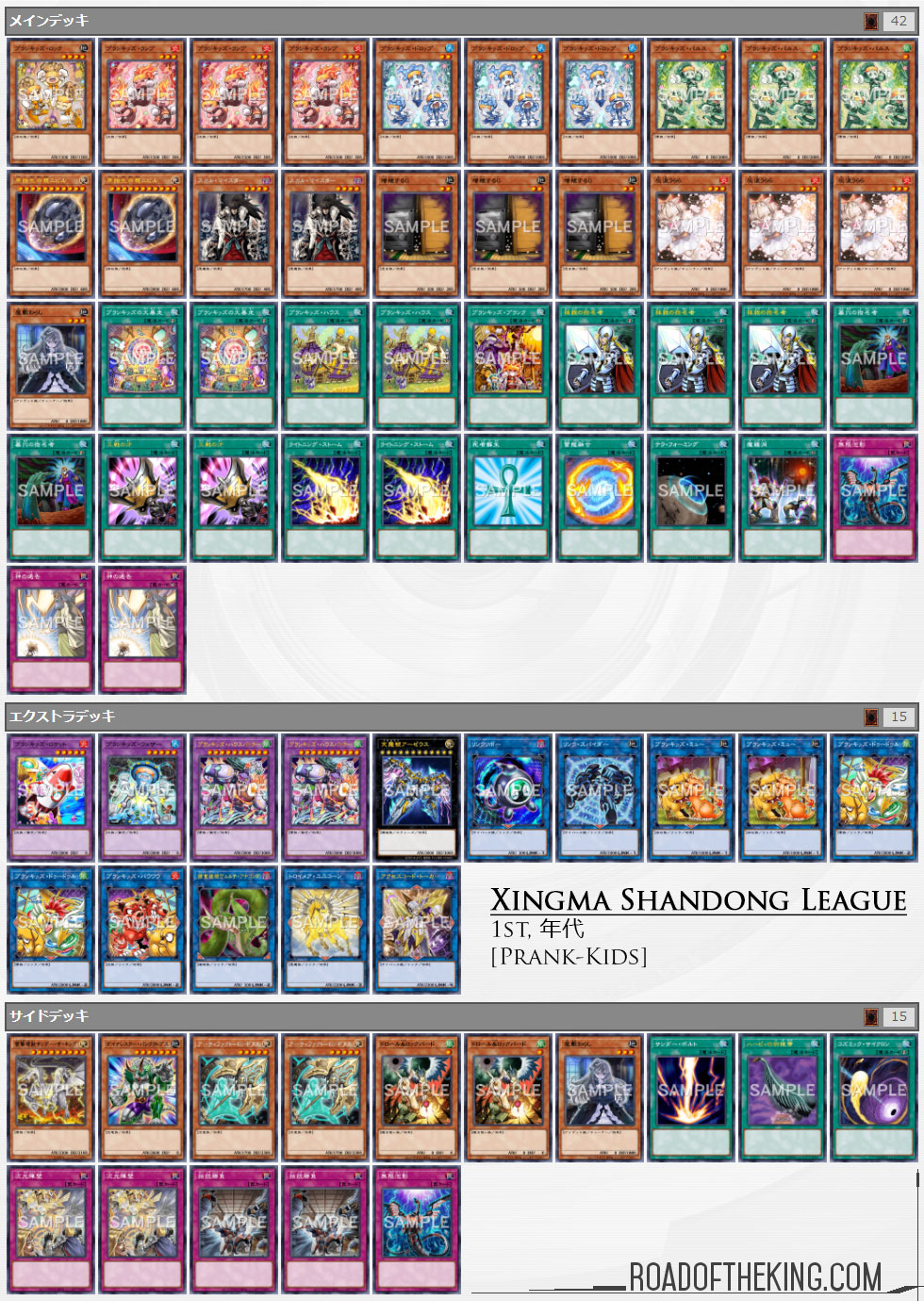 Takenaka (タケナカ) finished 4th in "12th Amagasa CS Individual Battle" which had 46 participants.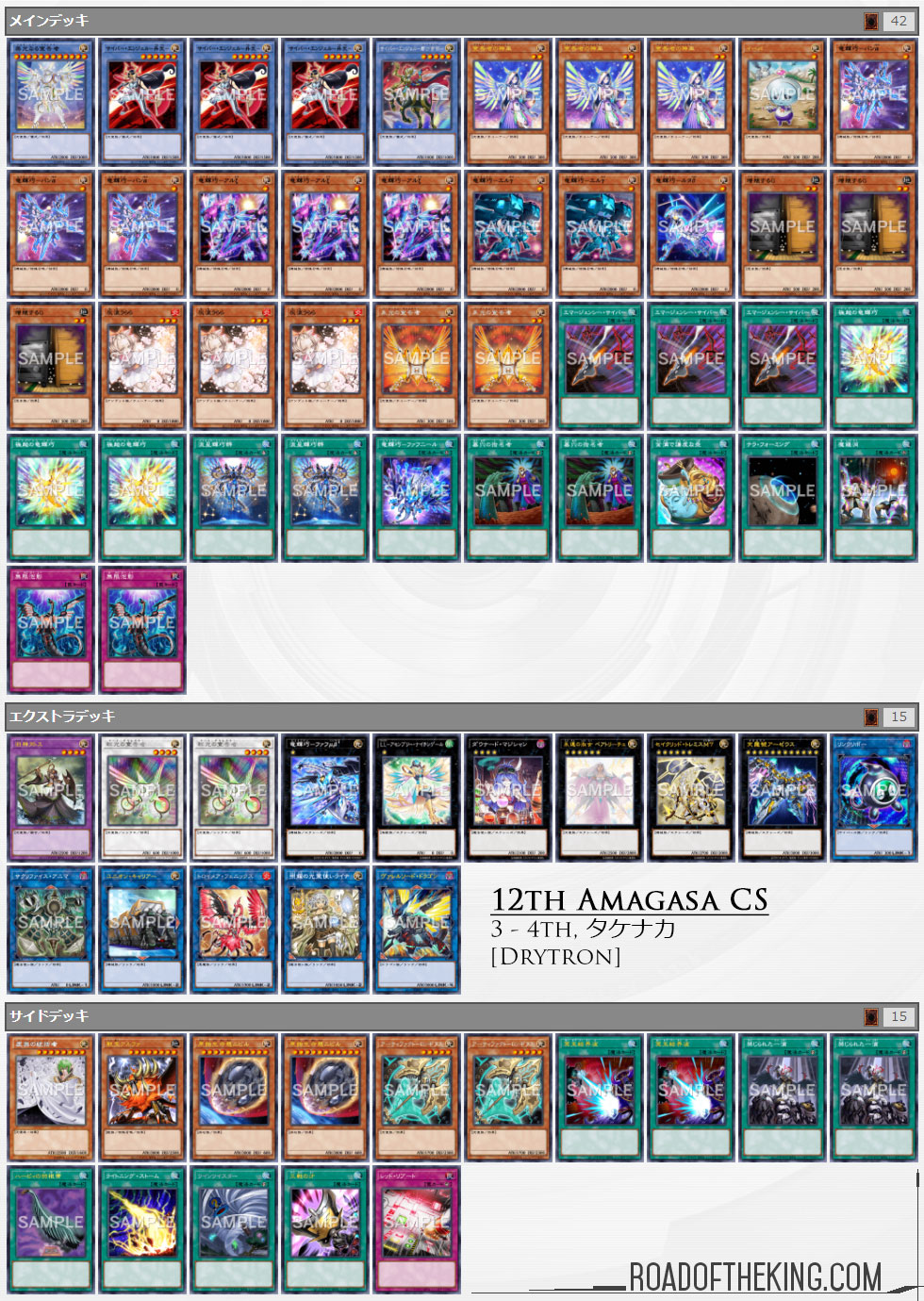 Slime (すらいむ) finished 3rd in "8th Echigo YCS Individual Battle" which had 49 participants.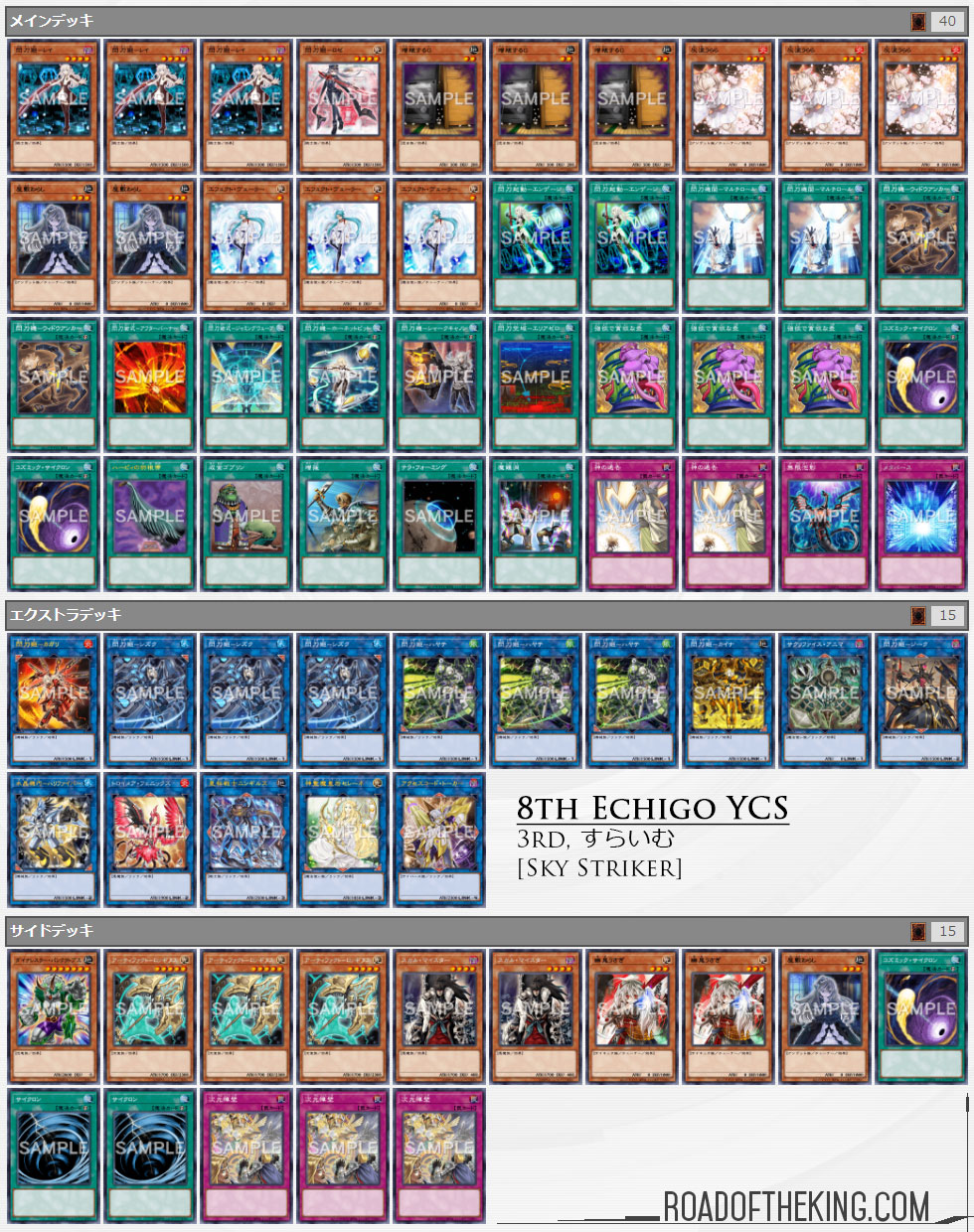 Kushano (クシャノ) went 7-2 and finished 2nd in "12th Amagasa CS Individual Battle" which had 46 participants.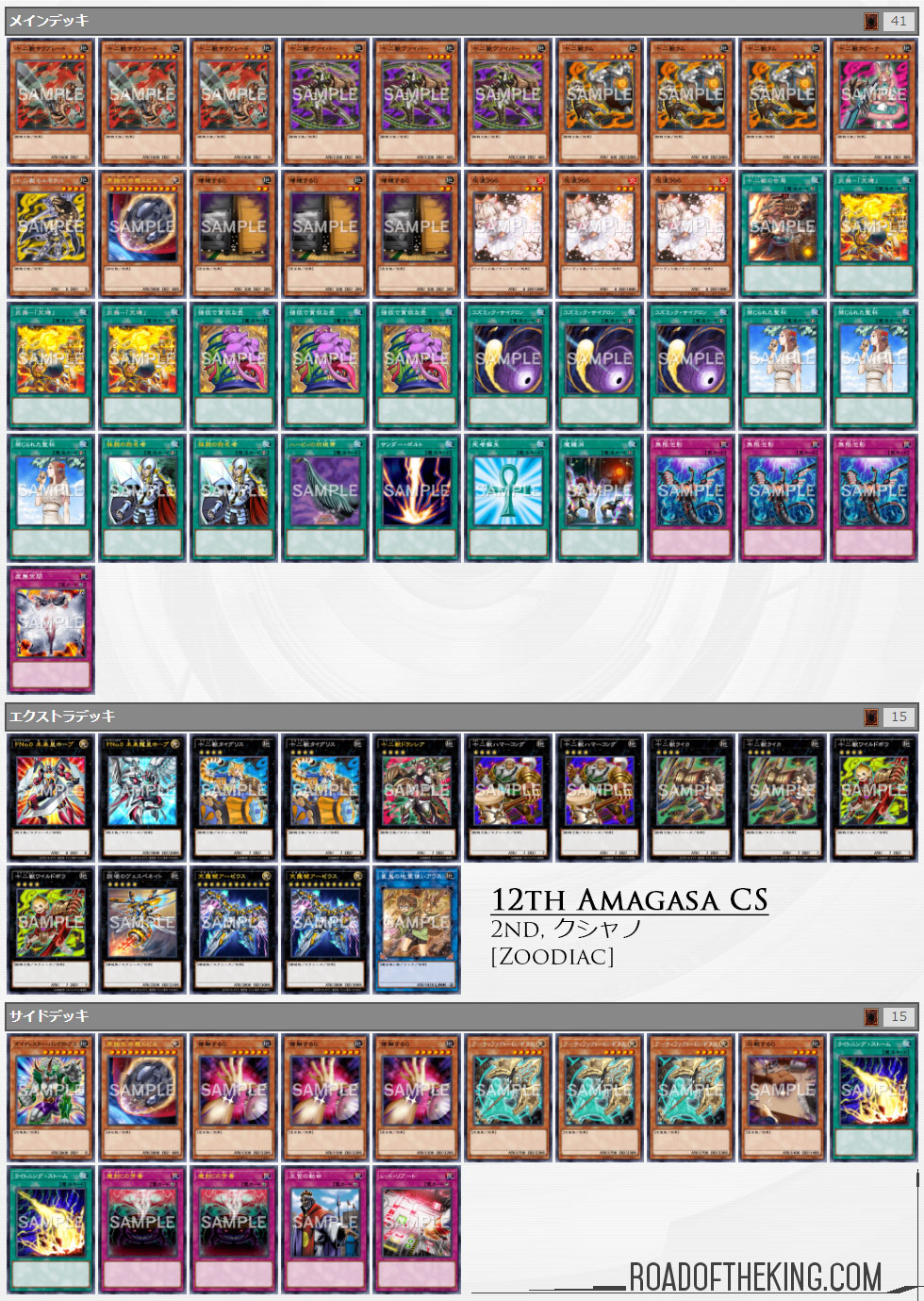 hiro went 7-0-1 and finished 1 – 2nd in "Asaka Cup (Individual Battle)" which had 52 participants.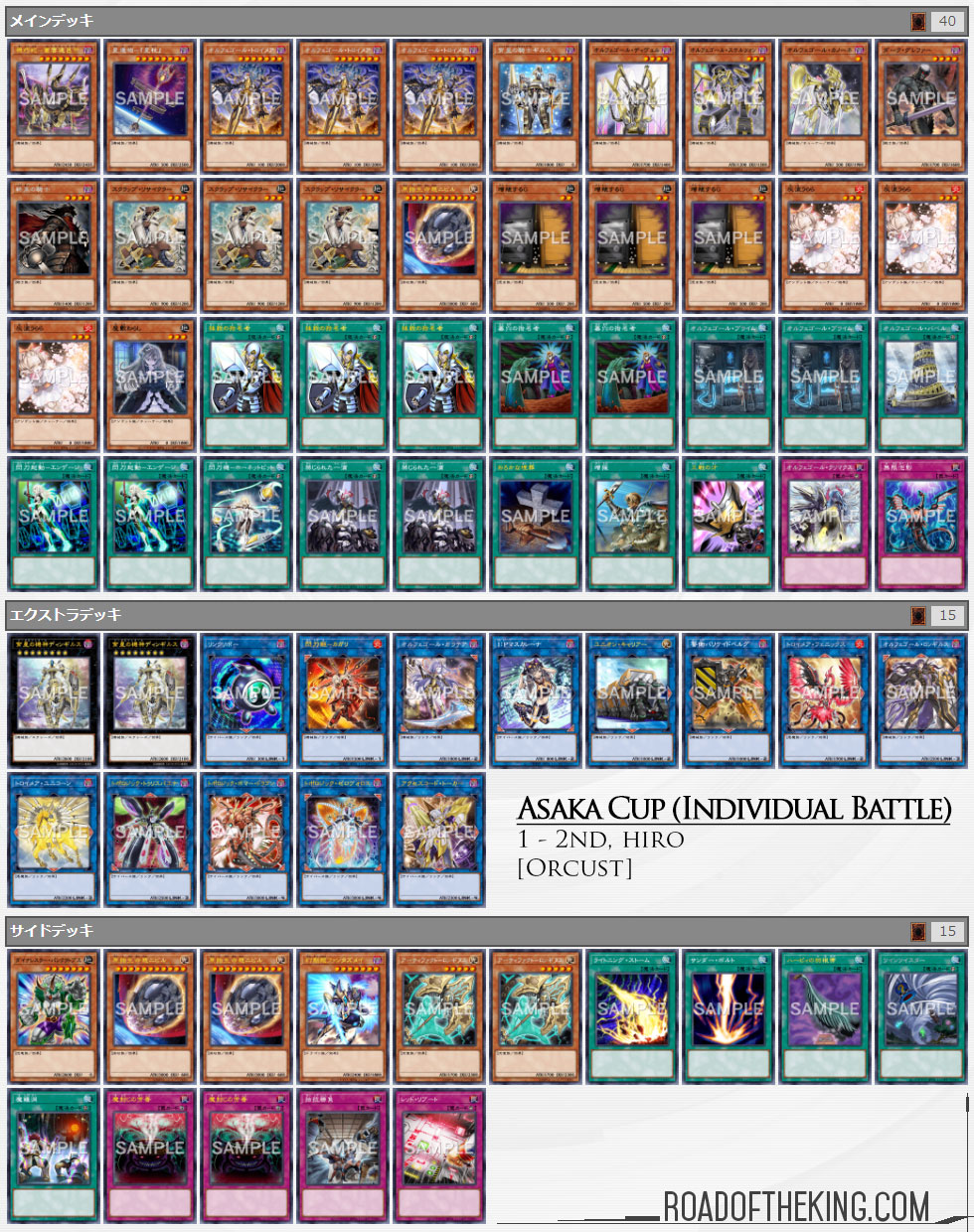 Tsujigiri (辻斬り) went 6-1 and finished 1st in "Sasazuka CS in Shimokitazawa" which had 31 participants.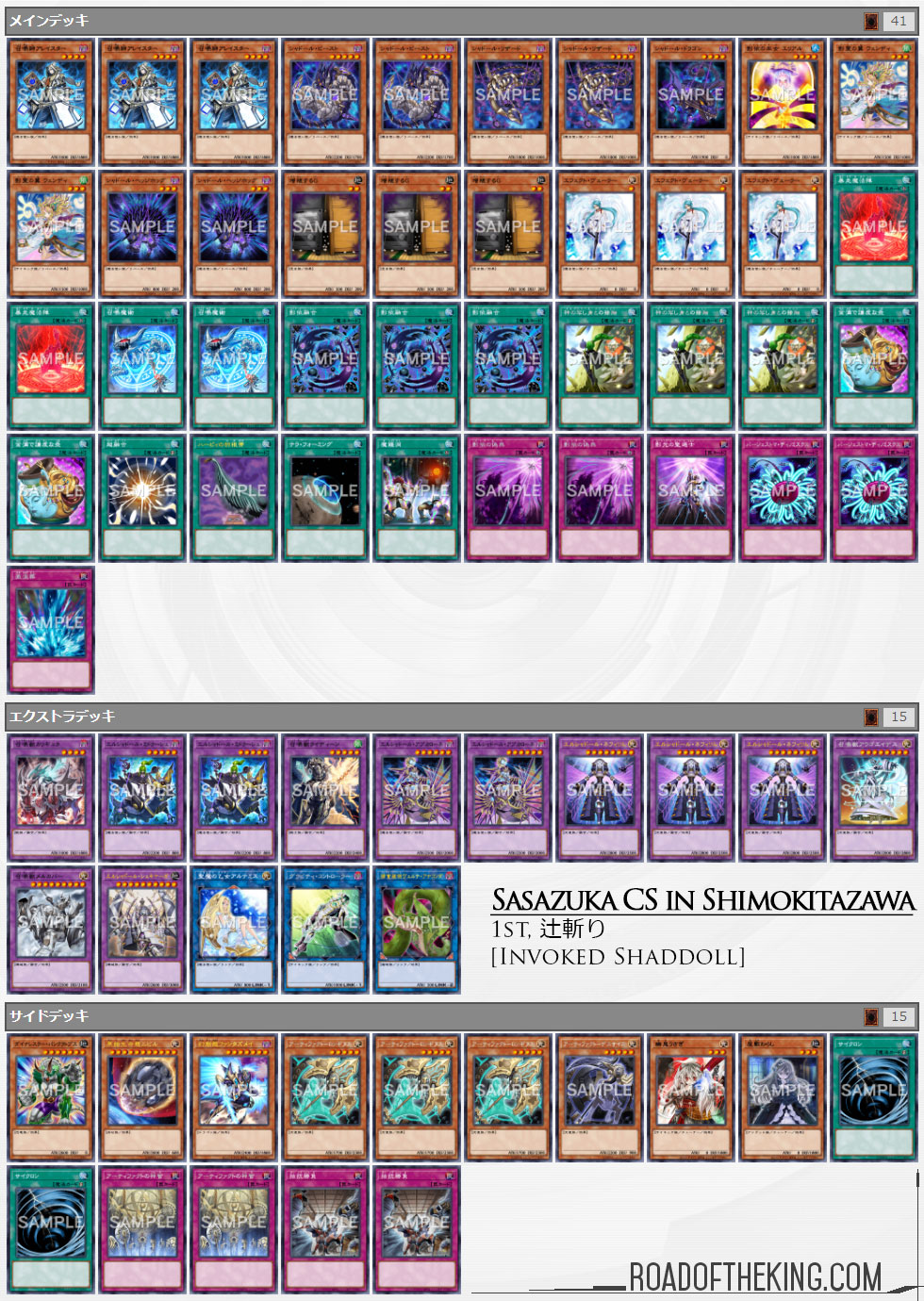 Conclusion
The culmination of 5 days worth of tournaments from the Golden Week holiday in Japan and May Day holiday in China provided us with an impressive amount of data regarding the current OCG metagame.
The metagame has remained relatively the same as the earlier week, Tri-Brigade taking a dominating lead with Virtual World trailing behind. Despite being the focus of the metagame such as having Mystic Mine played in the Main Deck, Zoodiac Tri-Brigade was still able to adapt and continue to perform. Zoodiac saw a dip and was caught up by Prank-Kids, Drytron and Sky Striker.
If you enjoyed these Weekly Metagame Reports, consider supporting Road of the King on Patreon. Cheers!
References