OCG 2017.07 Metagame Report #6
Welcome to Week #6 of the OCG 2017.07 format.
This report will tabulate 73 top-performing decks from 10 tournaments that were held in Japan and China during 5 – 8 August 2017.
New Product Release
Saikyo Jump September 2017 promotional card
Metagame Breakdown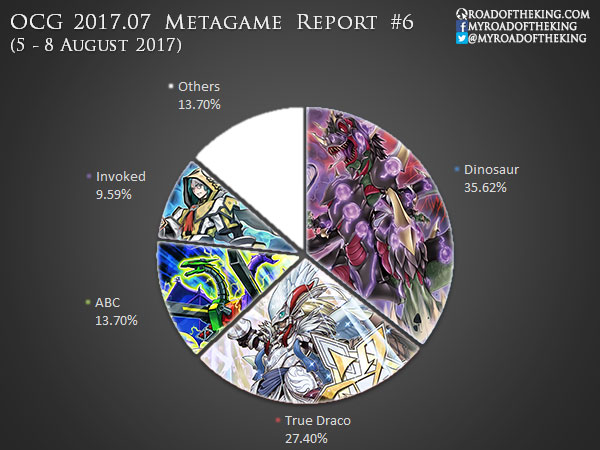 26 Dinosaur:

24 True King Yang Zing Dinosaur
2 True King Dinosaur

20 True Draco:

9 Invoked Spellbook True Draco
6 Demise True Draco
2 Invoked True Draco
1 Demise Spellbook True Draco
1 Trickstar True Draco
1 Windwitch Spellbook True Draco

10 ABC:
7 Invoked:

3 Kaiju Spellbook Invoked
2 Mono Invoked
2 Spellbook Invoked

3 HERO
2 Metalfoes Zefra True Draco
2 True Draco Metalfoes Kozmo
1 Demise Phantasm Spiral
1 Kaiju Brilliant Venus Stargrail
1 Performapal Magician
Dinosaur
Hasegawa Akira "ハセキョン" (3rd in the World Championship 2015) managed to top again this week, going 7-0-1 and finishing 1st at the "7th Ishikawa CS".
Compared to the deck he played last week, he had fine tuned his build to perform better against True King Yang Zing Dinosaur, by cutting down on tech against True Draco. Dogoran, the Mad Flame Kaiju was moved from the Main Deck to the Side Deck, while Zombie World and Unending Nightmare were cut from the Side Deck for Effect Veiler.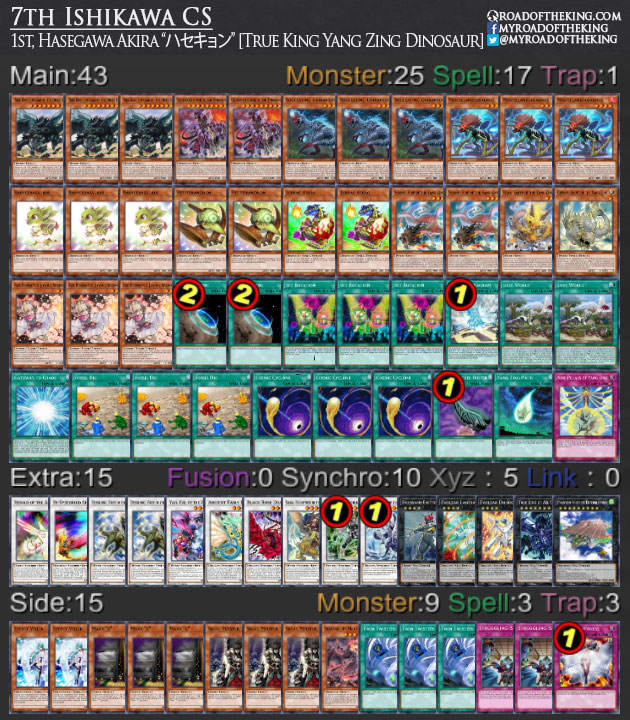 True Draco
The competitive scenes in Japan and China are starting to diverge in preference. While the numbers for True Draco are dropping in Japan, they are still the most popular deck in China. 7 out of 9 Invoked Spellbook True Draco decks listed this week were from tournaments in China.
True Draco decks are better prepared for Zombie World this week by running 3 Cosmic Cyclone in the Side Deck.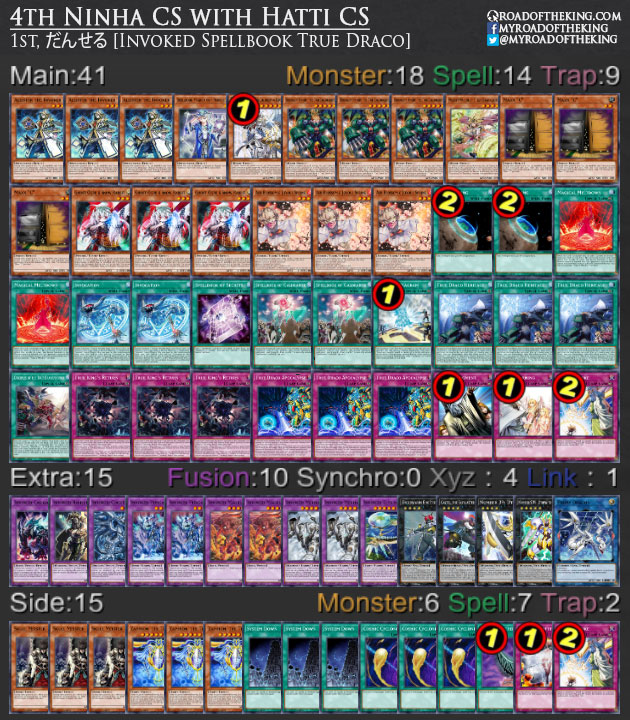 ABC
As the metagame shifts from Invoked Spellbook True Draco to True King Yang Zing Dinosaur, ABC have cut Artifact Lancea for Skill Drain in the Main Deck.
Struggling Battle are being sided in against ABC. It functions similarly to System Down against ABC-Buster Dragon, but with the additional functionality of removing disruption such as Zombie World, Skill Drain and Gozen Match.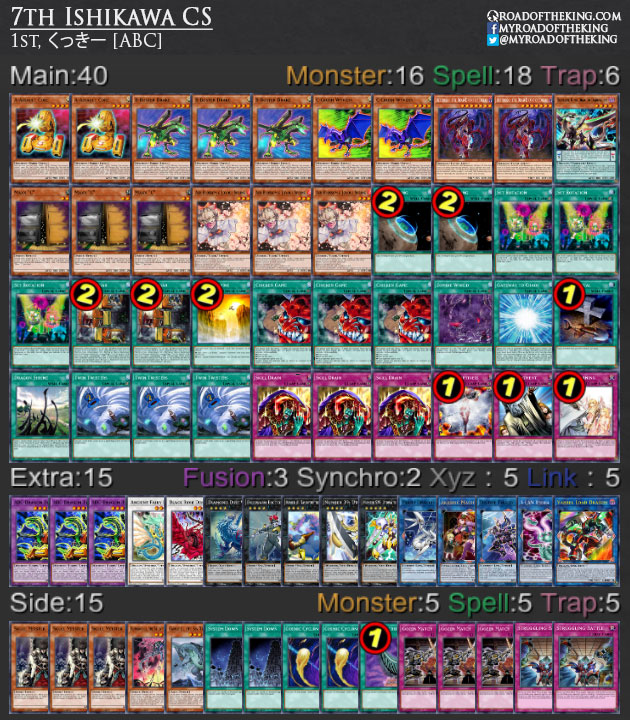 Conclusion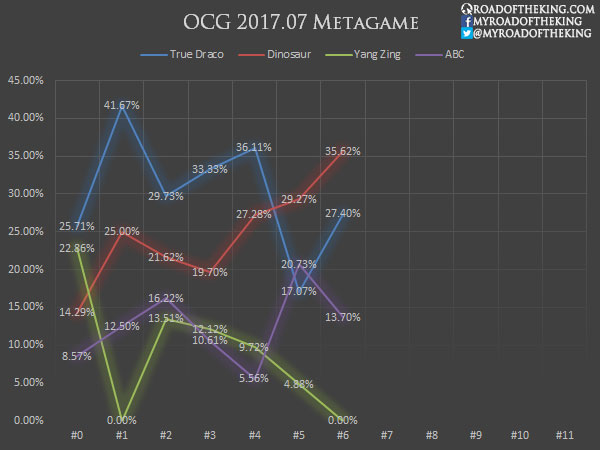 True King Yang Zing Dinosaur continues to dominate the top position, and furthers its lead.
True Draco regains position, while ABC struggles to maintain.
References