Yu-Gi-Oh! Duel Links: KC Cup 2018 Apr
The Kaiba Corporation Cup 2018 April was held from 5 to 16 April 2018.
Stage 1 started on 5 April, while Stage 2 started on 13 April.
The Top 600 duelists of each region will earn a spot to play in the World Championship 2018 Qualifiers.
KC Cup 2018 Apr Global Ranking
1st
DeckMaker
Geargia
Masked Destiny HERO
Masked Destiny HERO
Archfiend
Sylvan
Saffira Cyber Angel
Restart
Restart
Destiny Calling
Restart
Grit
Grit
DP: 80,981
2nd
UB07
DP: 74,288
3rd
Gambler
Masked Destiny HERO
Geargia
Sylvan
Saffira Cyber Angel
Duel, standby!
Balance
Grit
Grit
DP: 73,680
4th
Glading
Masked Destiny HERO
Sylvan
Hazy Flame
Sylvan
Saffira Cyber Angel
Restart
Grit
Aroma Strategy
Grit
Grit
DP: 72,988
5th
Copa@和心
Sylvan
Geargia
Saffira Cyber Angel
Masked Destiny HERO
Grit
Balance
Grit
Grit
DP: 71,932
6th
AndyTsang
Masked Destiny HERO
Restart
DP: 71,459
7th
ぱなせ@ω's副代表
Stall
Sylvan
Masked Destiny HERO
Destiny Draw
Grit
Restart
DP: 71,372
8th
look at god
Masked Destiny HERO
Restart
DP: 71,036
9th
(松)
Sylvan
Saffira Cyber Angel
Grit
Grit
DP: 70,843
10th
はる
Sylvan
Grit
DP: 70,705
This KC Cup saw explosive decks which can frequently perform One-Turn-Kill (OTK) dominate the metagame – Sylvan, Masked Destiny HERO and Saffira Cyber Angel being the top performers. As they are in a three-way Rock-Paper-Scissors balance, we see players frequently switching around their decks in an attempt to be one step ahead of their competitors.
The frequent OTK nature of the metagame saw the rise of the Grit skill. When the player receives lethal damage, Grit gives them a chance to survive and prevents their Life Points from going below 1 for the rest of the turn. This earns the player another turn, allowing them to pull off an OTK of their own and steal a victory from the opponent.
DeckMaker from South Korea managed to seize the 1st position on the Global Ranking again, making him the very first player to achieve two consecutive Global Ranking 1st positions in the KC Cups.
1st, DeckMaker
Source: DeckMaker(덱메이커)
Geargia (Restart)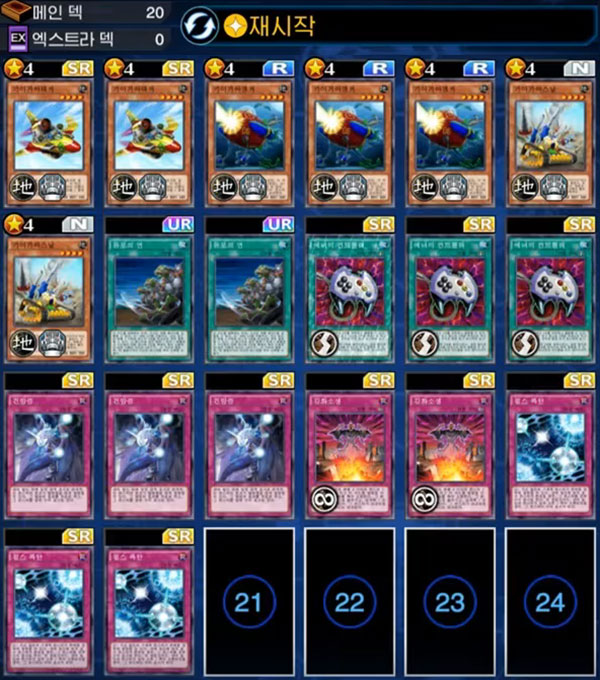 Masked Destiny HERO (Restart)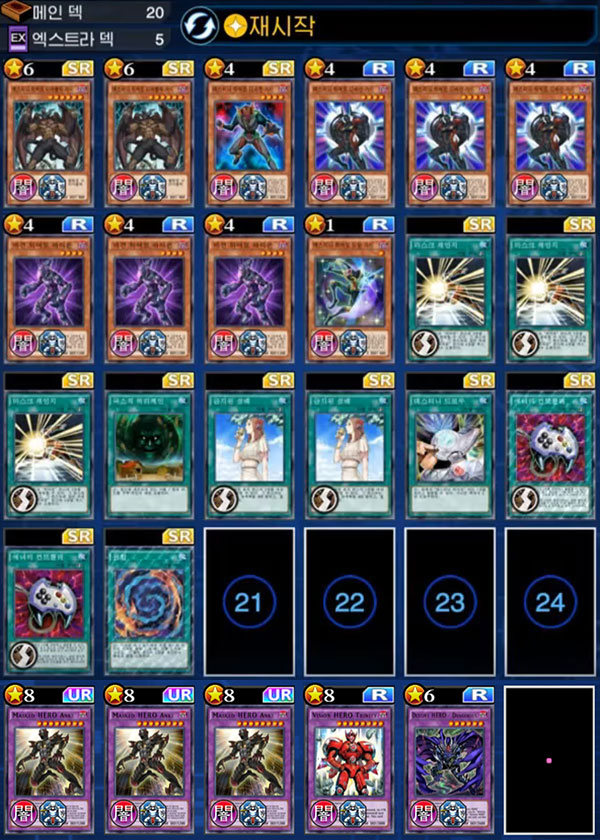 Masked Destiny HERO (Destiny Calling)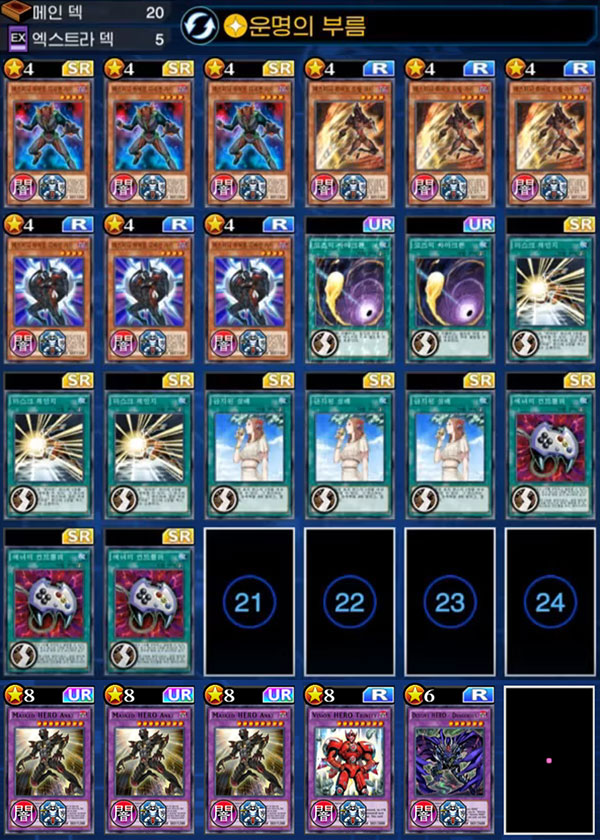 Archfiend (Restart)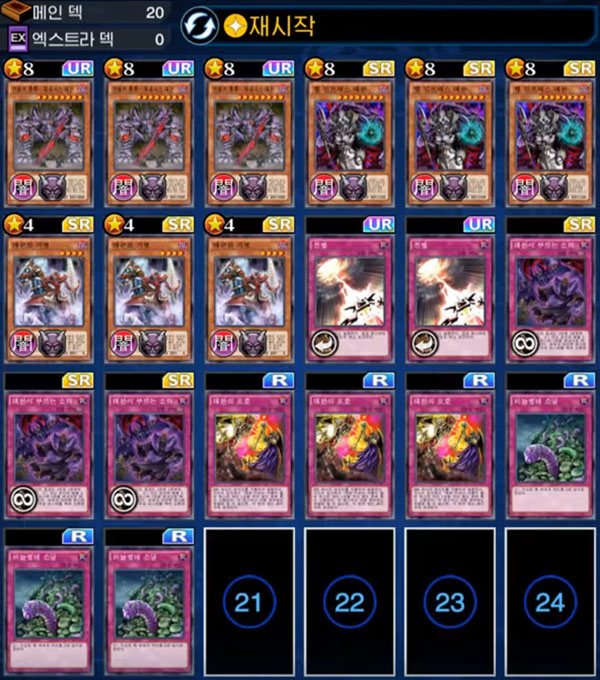 Sylvan (Grit)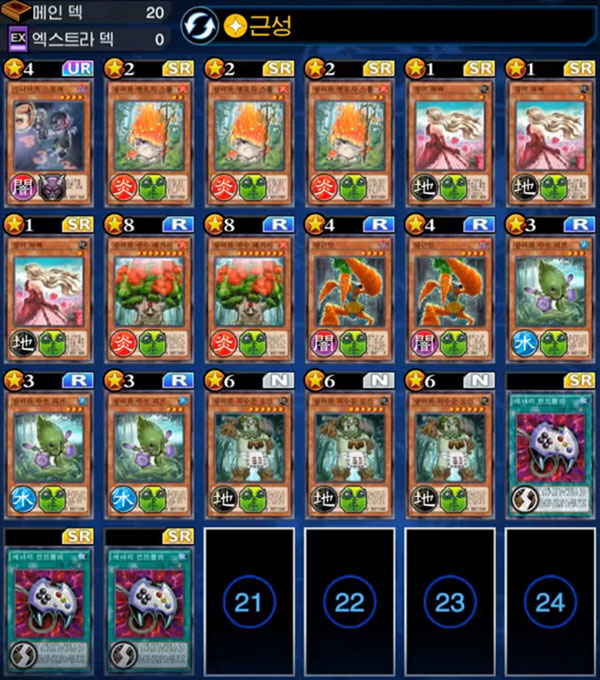 Saffira Cyber Angel (Grit)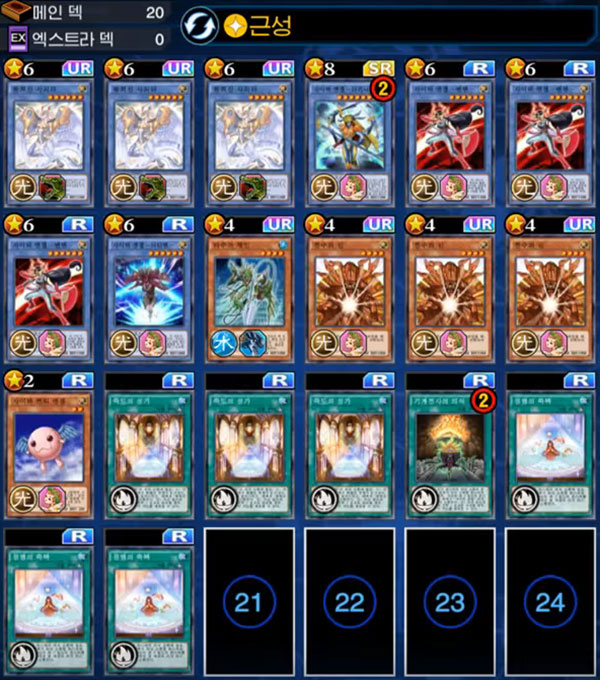 3rd, Gambler
Source: Duel Links Meta
Masked Destiny HERO (Duel, standby!)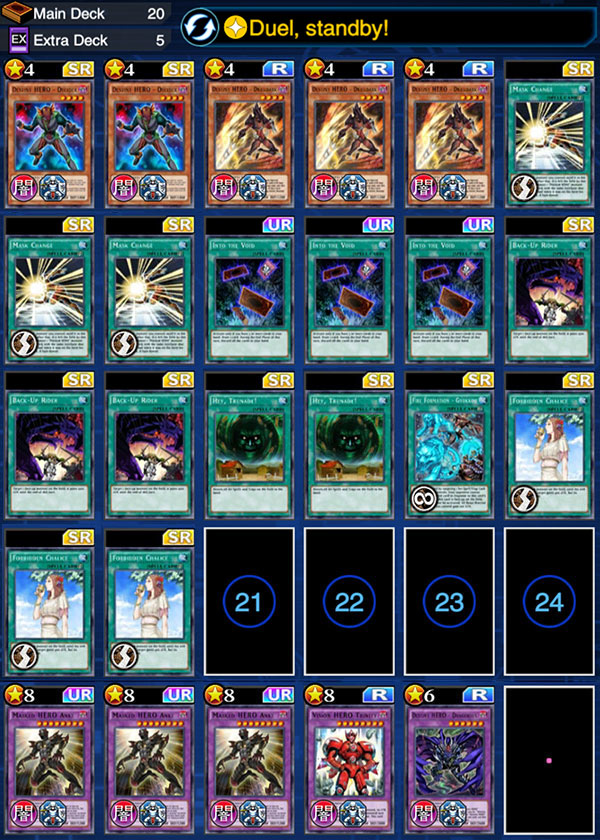 Geargia (Balance)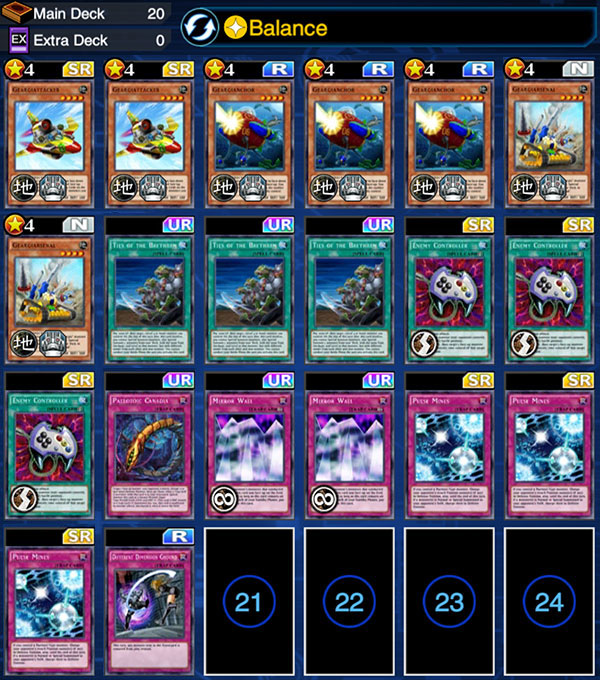 Sylvan (Grit)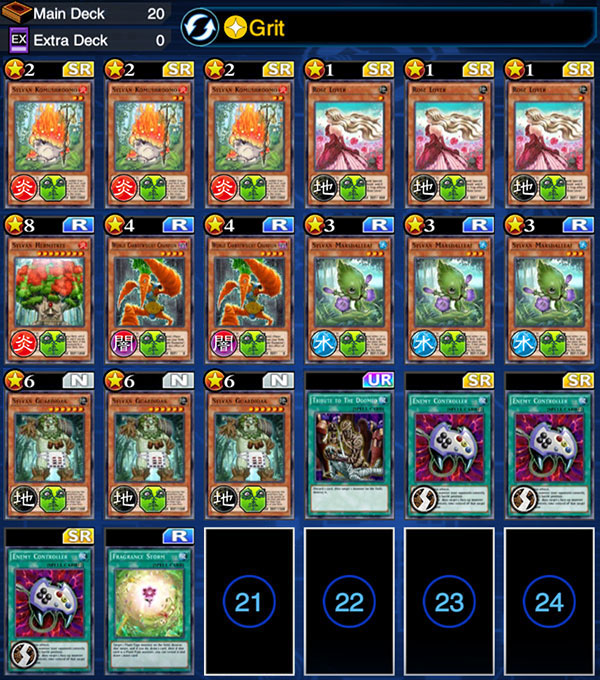 Saffira Cyber Angel (Grit)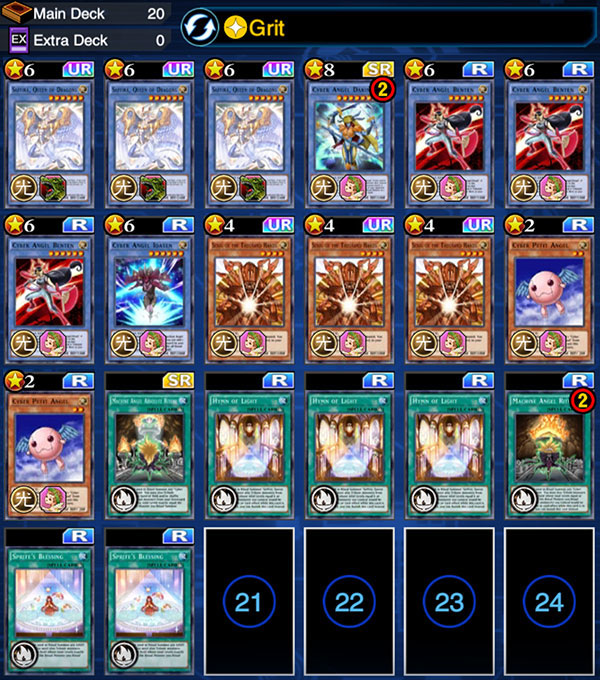 4th, Galding
Source: Duel Links Meta
Masked Destiny HERO (Restart)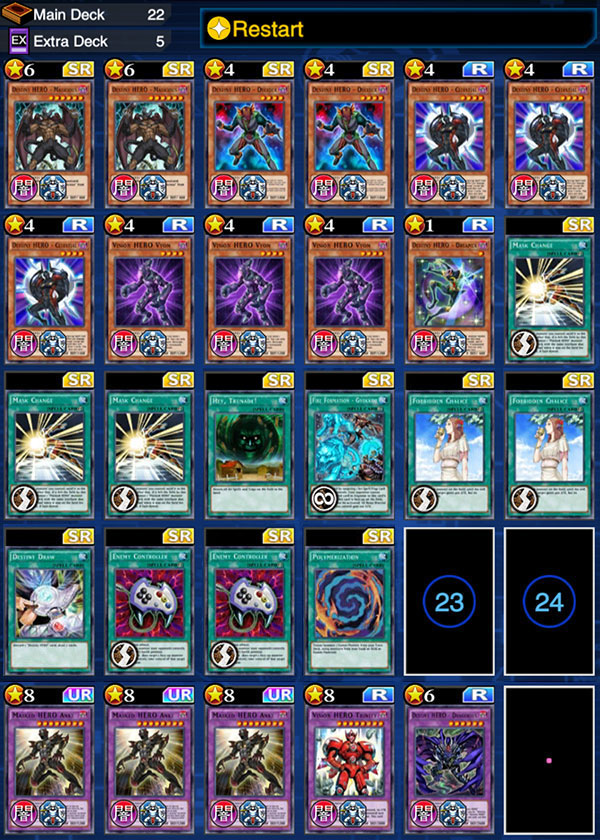 Sylvan (Grit)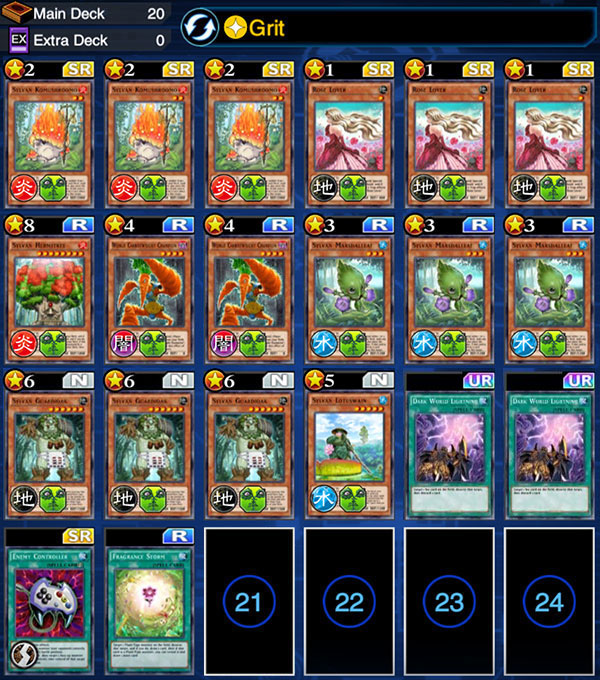 Hazy Flame (Aroma Strategy)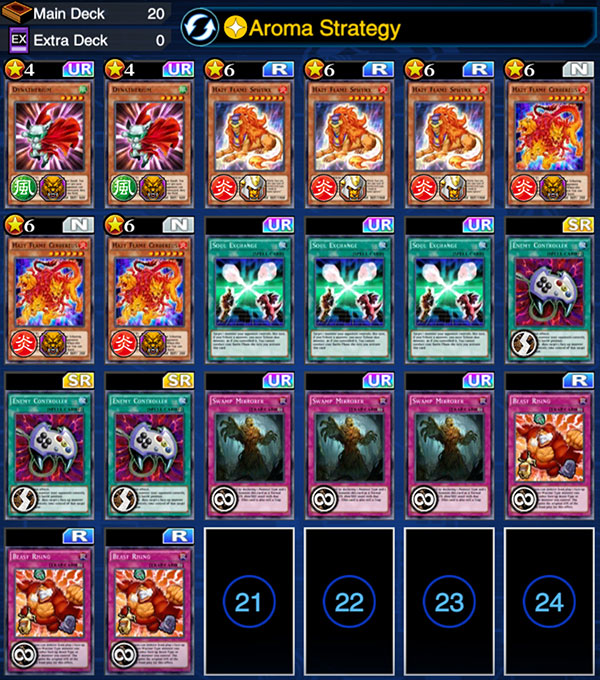 Sylvan (Grit)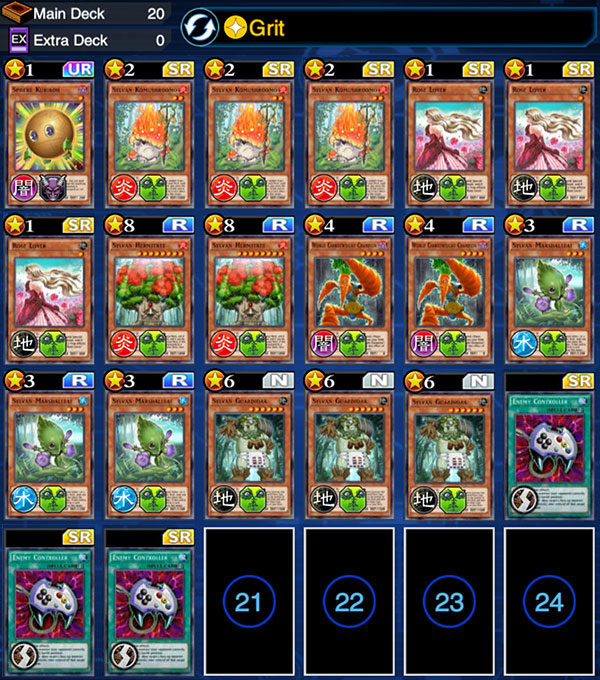 Saffira Cyber Angel (Grit)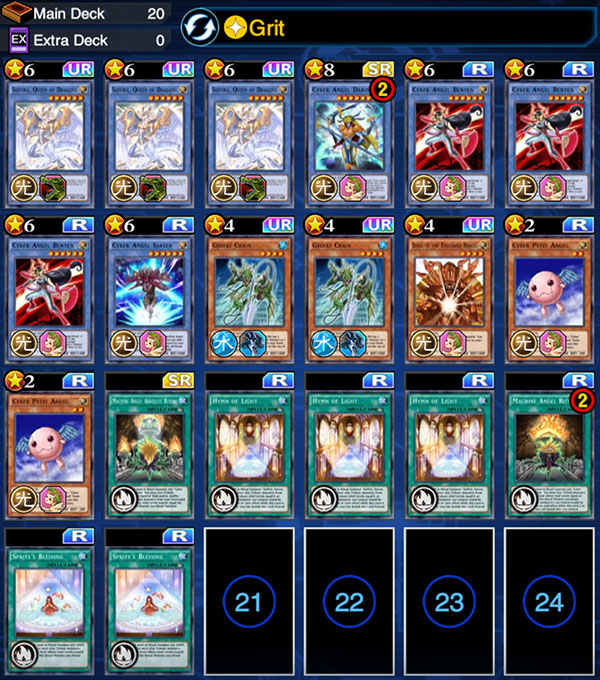 5th, Copa
Source: AppMedia
Sylvan (Grit)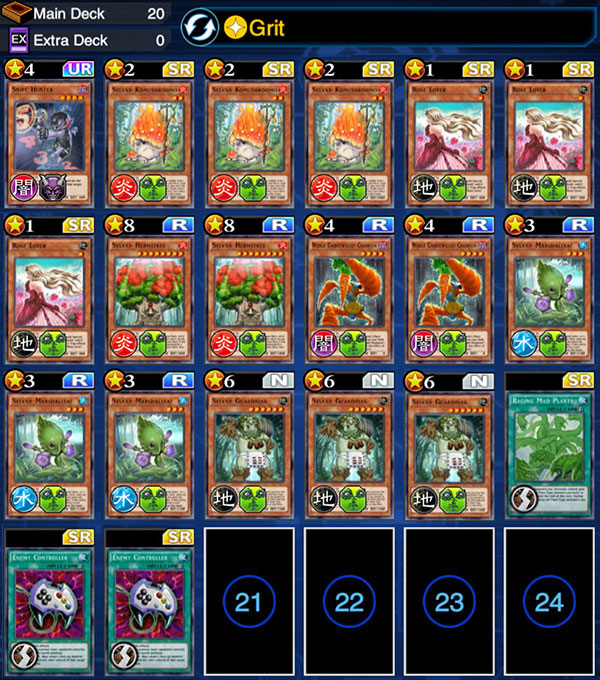 Geargia (Balance)

Saffira Cyber Angel (Grit)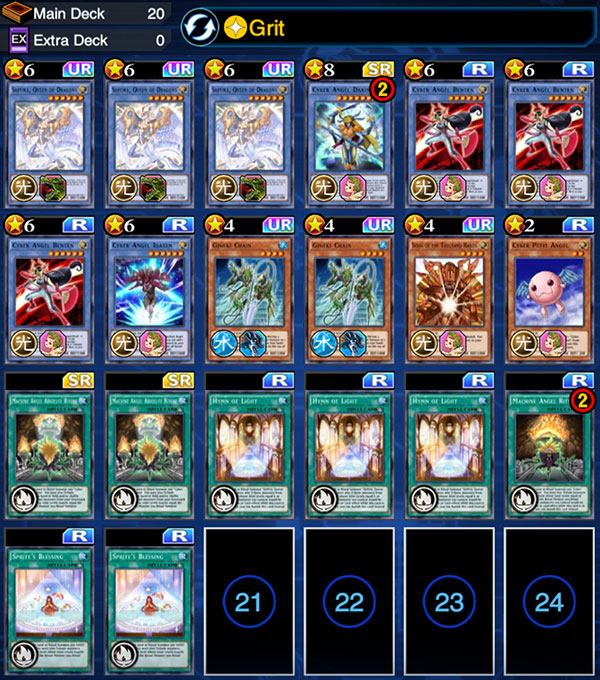 Sylvan (Grit)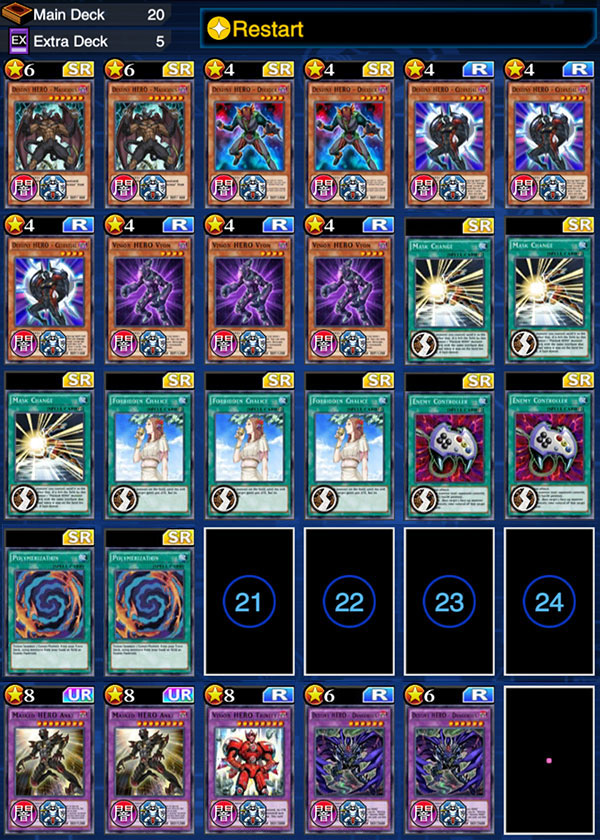 6th, AndyTsang
Source: Stevie
Masked Destiny HERO (Restart)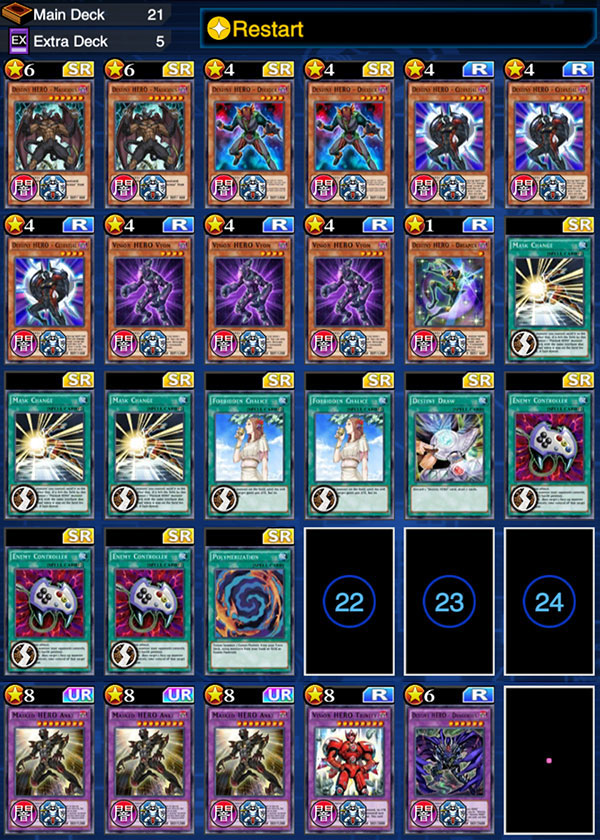 7th, ぱなせ
Source: AppMedia
Stall (Destiny Draw)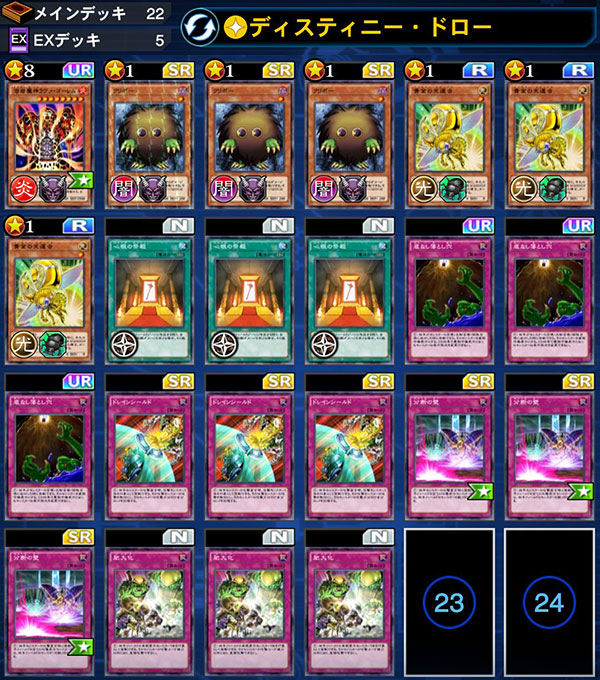 Sylvan (Grit)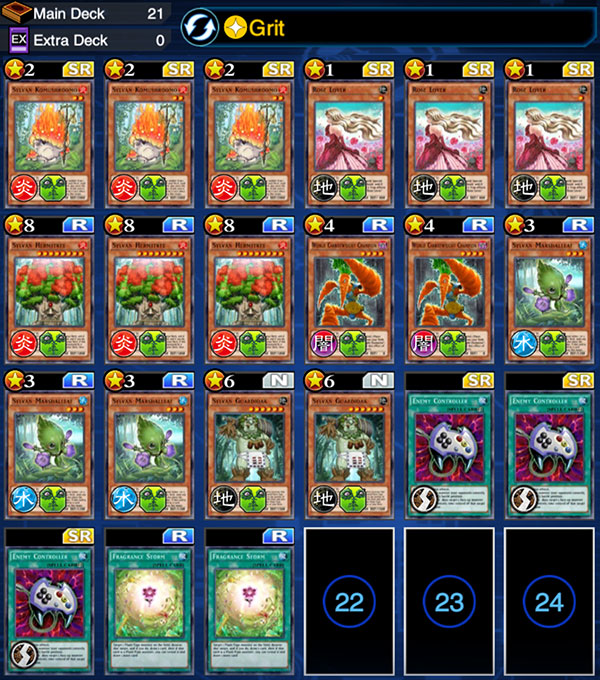 Masked Destiny HERO (Restart)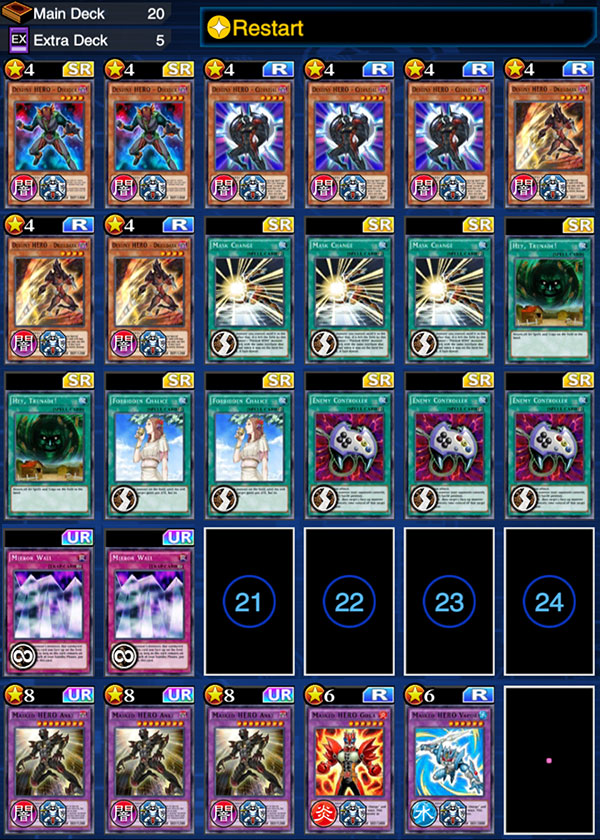 8th, look at god
Source: Duel Links Meta
Masked Destiny HERO (Restart)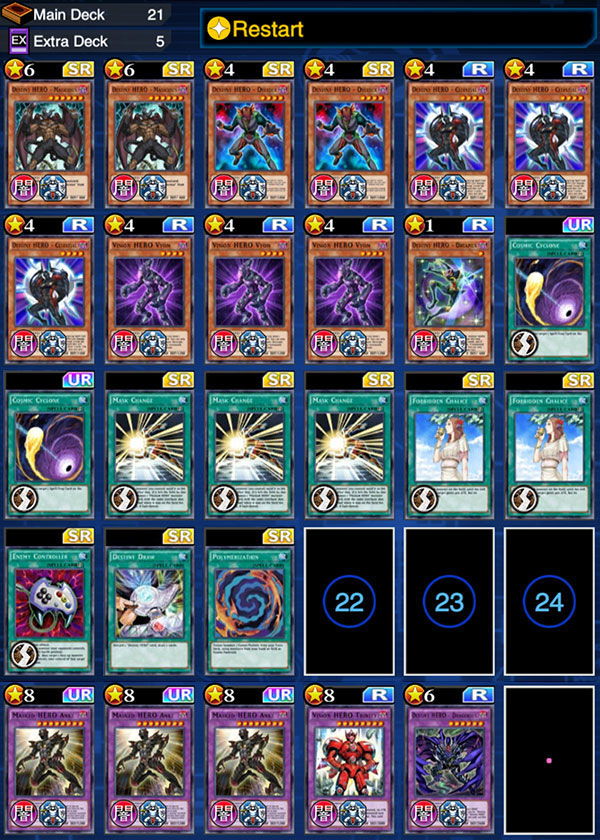 9th, (松)
Source: @matsupaz1234
Sylvan (Grit)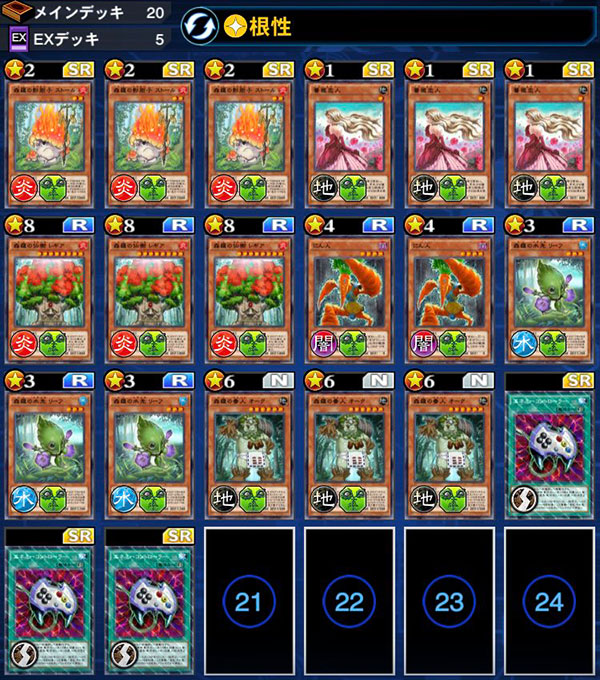 Saffira Cyber Angel (Grit)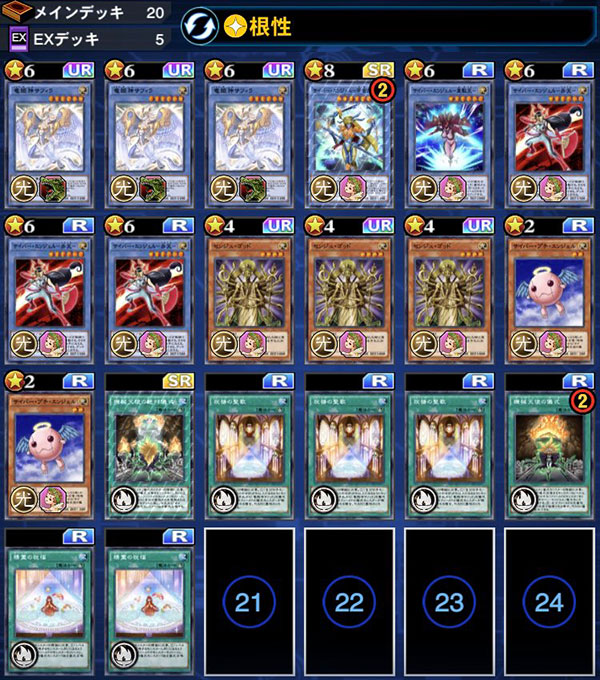 10th, はる
Source: @haru__games
Sylvan (Grit)