Taiwan Campus League 2019
The Taiwan Campus League 2019 was held in Taipei during 27 April 2019 and had a total of 210 participants.
This tournament is restricted to only students; a valid Student ID is required to join.
1st
Chiu Yu Tang (邱昱棠)
Sky Striker
2nd
Lai Kuan Cheng (賴冠誠)
Zefra
3 – 4th
Chien Hsu Yu (簡旭佑)
Magical Musket
Tsui Cheng Hao (崔丞皓)
Phantom Knights Orcust
5 – 8th
Chen Yen Cheng (陳彥呈)
Grass Shaddoll
Lin Yu Shun (林禹順)
Thunder Dragon
Sun Hao Che (孫浩哲)
Salamangreat
Shen Yuan Hung (沈元鴻)
Altergeist
1st, Chiu Yu Tang [Sky Striker]
Source: @geass0612_chad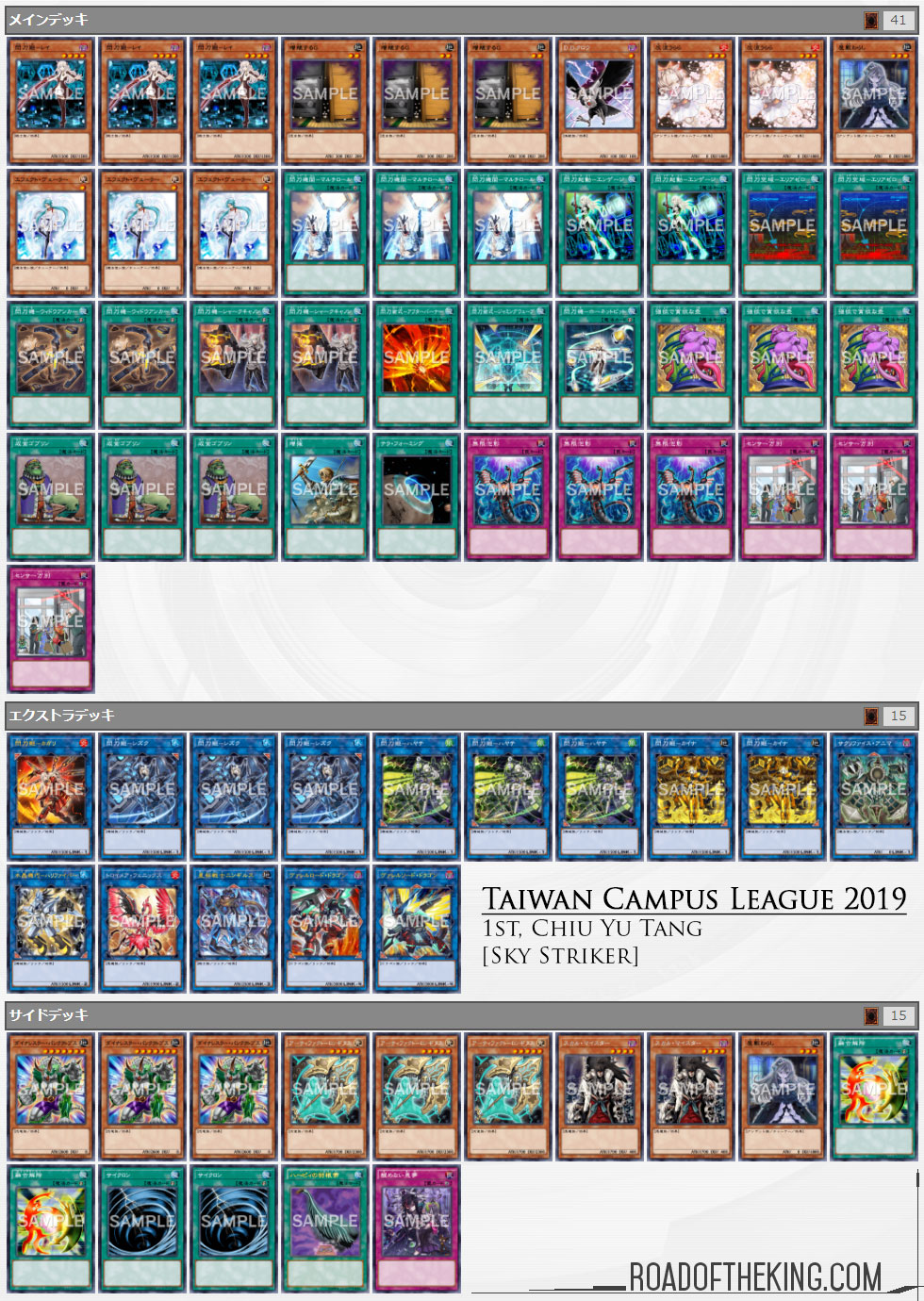 2nd, Lai Kuan Cheng [Zefra]
Source: NTUCGM 卡研社遊戲王部落格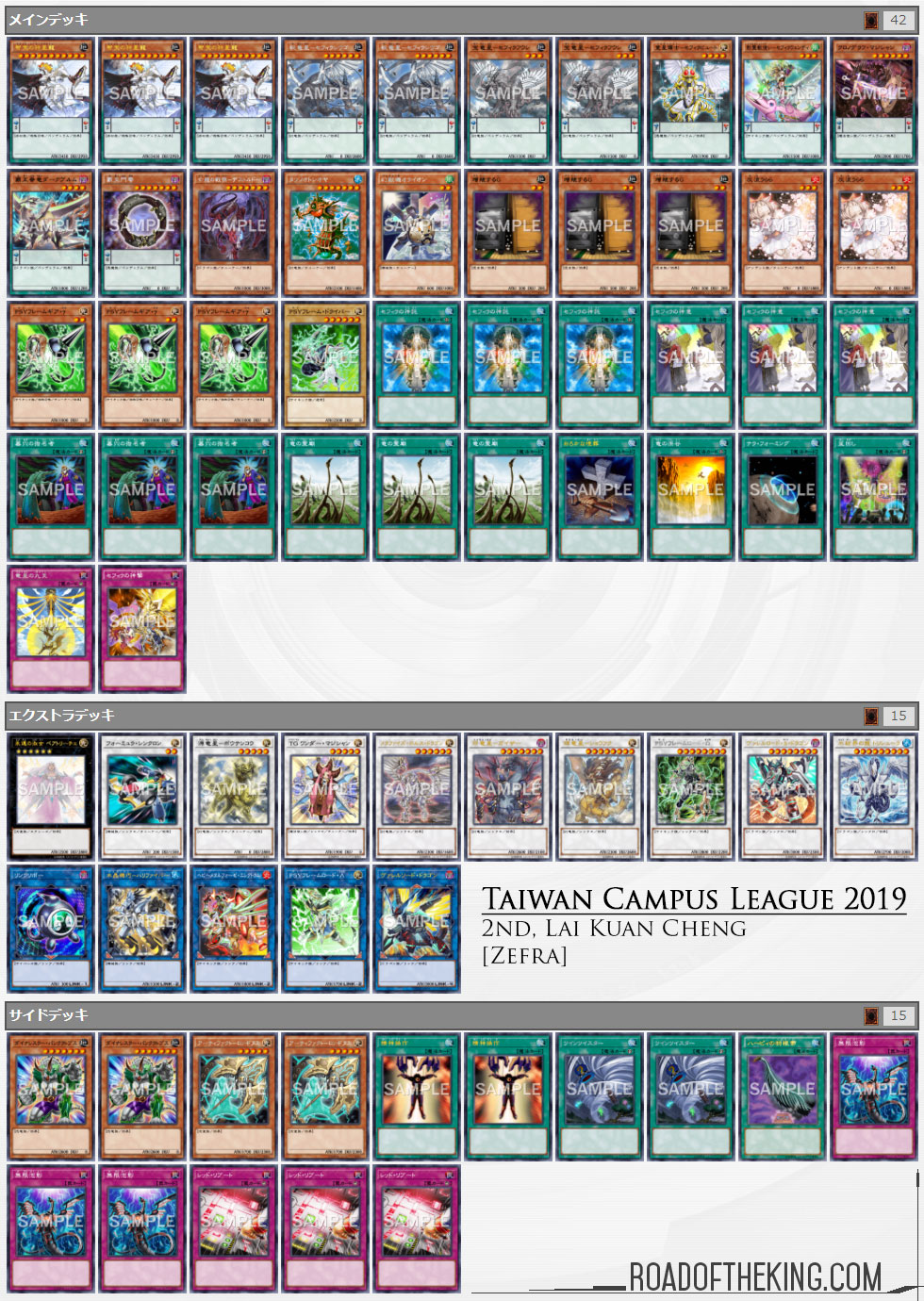 3 – 4th, Tsui Cheng Hao [Orcust]
Source: NTUCGM 卡研社遊戲王部落格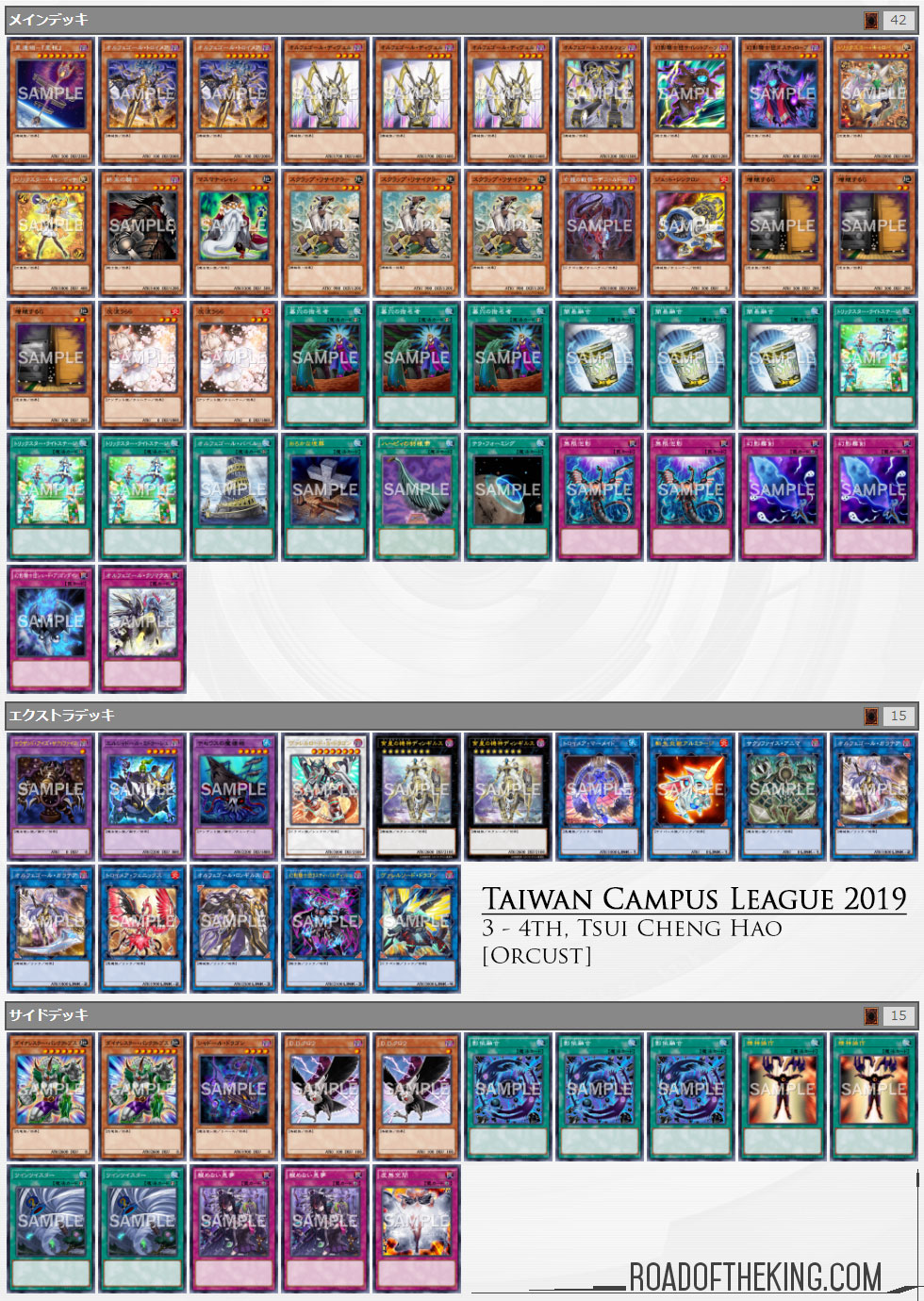 5 – 8th, Chen Yen Cheng [Shaddoll]
Source: 巴哈姆特 – 遊戲王系列哈啦板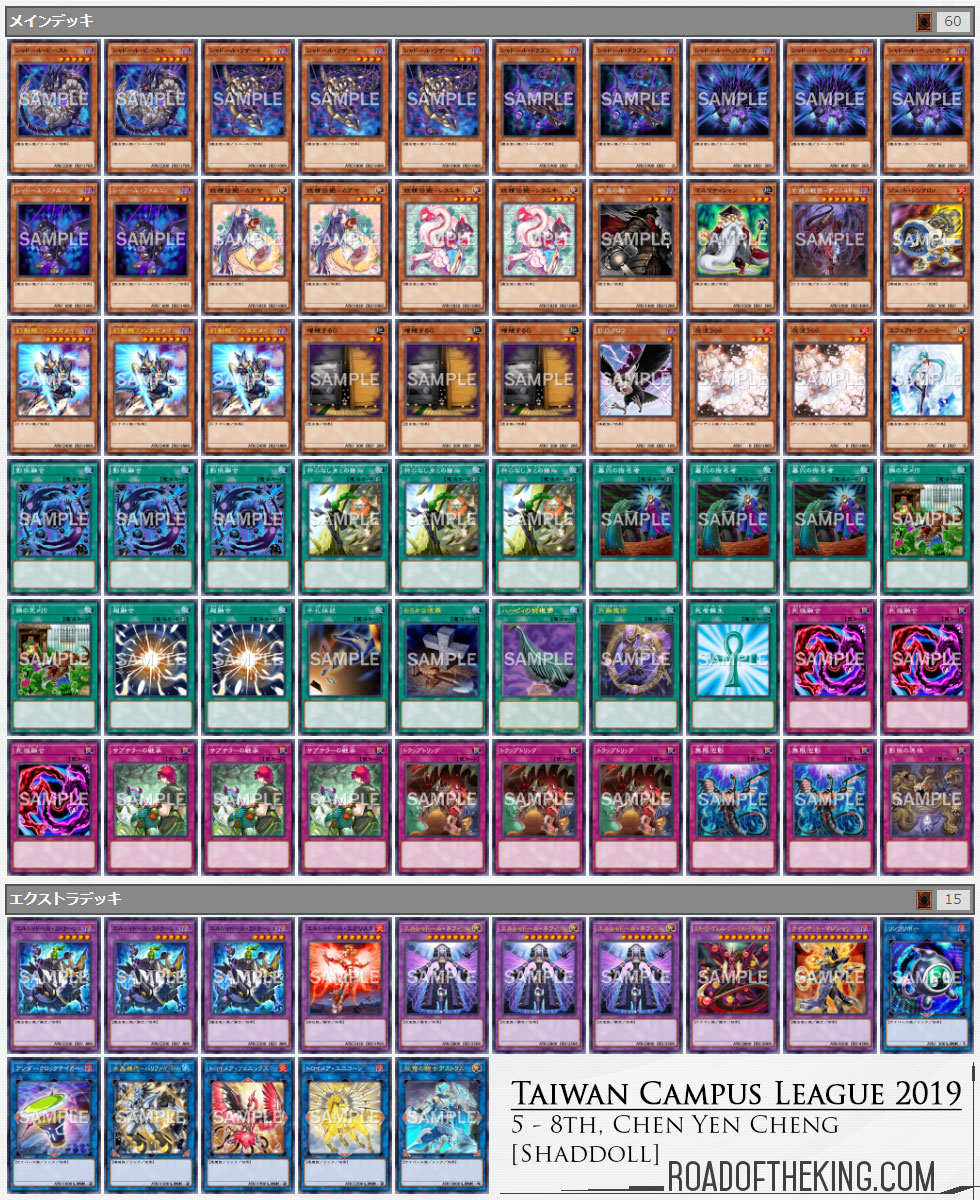 *Side Deck was not revealed.
References