Structure Deck: Yugi
20 years ago today (28 June 2001) was the release of Structure Deck: Yugi.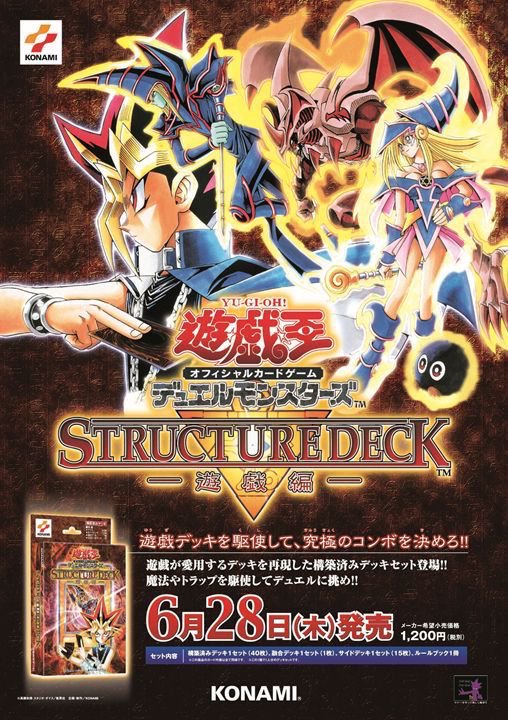 While the earlier EX-R starter box was based on Yugi's Duelist Kingdom deck, Structure Deck: Yugi has been updated to reflect Yugi's Battle City deck.
Structure Deck: Yugi was a significant improvement in lowering the entry barrier to the OCG as it contains many reprints of cards that were commonly played in competitive decks. The lowered pricing of JPY1200 compared to EX-R's JPY3000 also helped in making the OCG more affordable.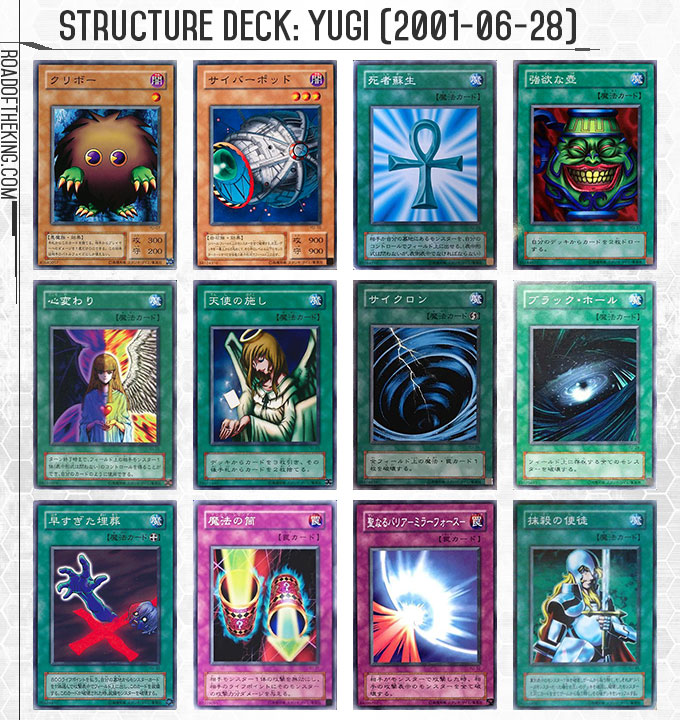 Although Structure Deck: Yugi by itself is still far from a competitive deck, the following Structure Deck: Jonouchi, Structure Deck: Kaiba and Structure Deck: Pegasus J. Crawford came with more reprints of powerful cards. By combining the structure decks together, they would come very close to completing a tournament-ready deck.
The Structure Deck series continue to make the OCG more accessible, certain Structure Decks such as Structure Deck: Soulburner could even impact the metagame. And this began with Structure Deck: Yugi.