OCG 2019.07 Metagame Report #5
Welcome to Week #5 of the OCG 2019.07 format.
This report will tabulate 57 top-performing decks from 10 tournaments that were held in Japan, Singapore and China during 3 – 6 August 2019.
New Product Release
Deck Build Pack: Mystic Fighters
Metagame Breakdown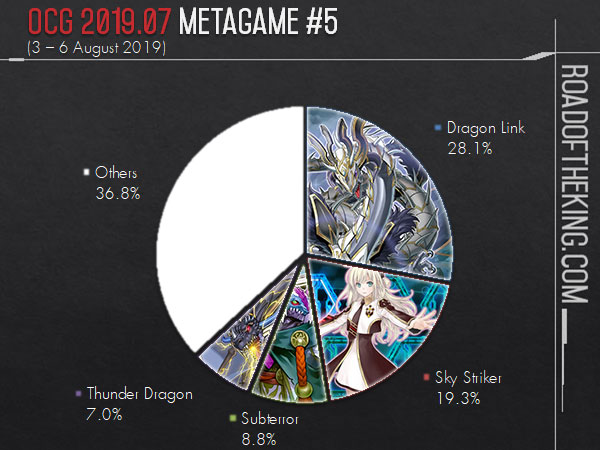 16 Dragon Link
11 Sky Striker
5 Subterror
4 Thunder Dragon
2 Altergeist
2 Magician
2 Mekk-Knight
2 Orcust
2 Salamangreat
2 Zefra
1 Dinomist
1 Gizmek Orochi Da Eiza
1 Gouki
1 Grass Lunalight Phantom Knights Orcust
1 Invoked
1 Magical Musket
1 Mythical Beast Endymion
1 Scrap HERO Phantom Knights Orcust
1 Trickstar
Dragon Link
Ueni (うえにー) went 7-2 and finished 2nd in "Hatti CS × Hon no Mori Cup" which had 55 participants.
Due to the popularity of Ghost Ogre & Snow Rabbit in the current metagame, he made a metagame call and ran 1 copy of Ghost Ogre & Snow Rabbit in the Main Deck to increase the versatility of his Crossout Designator.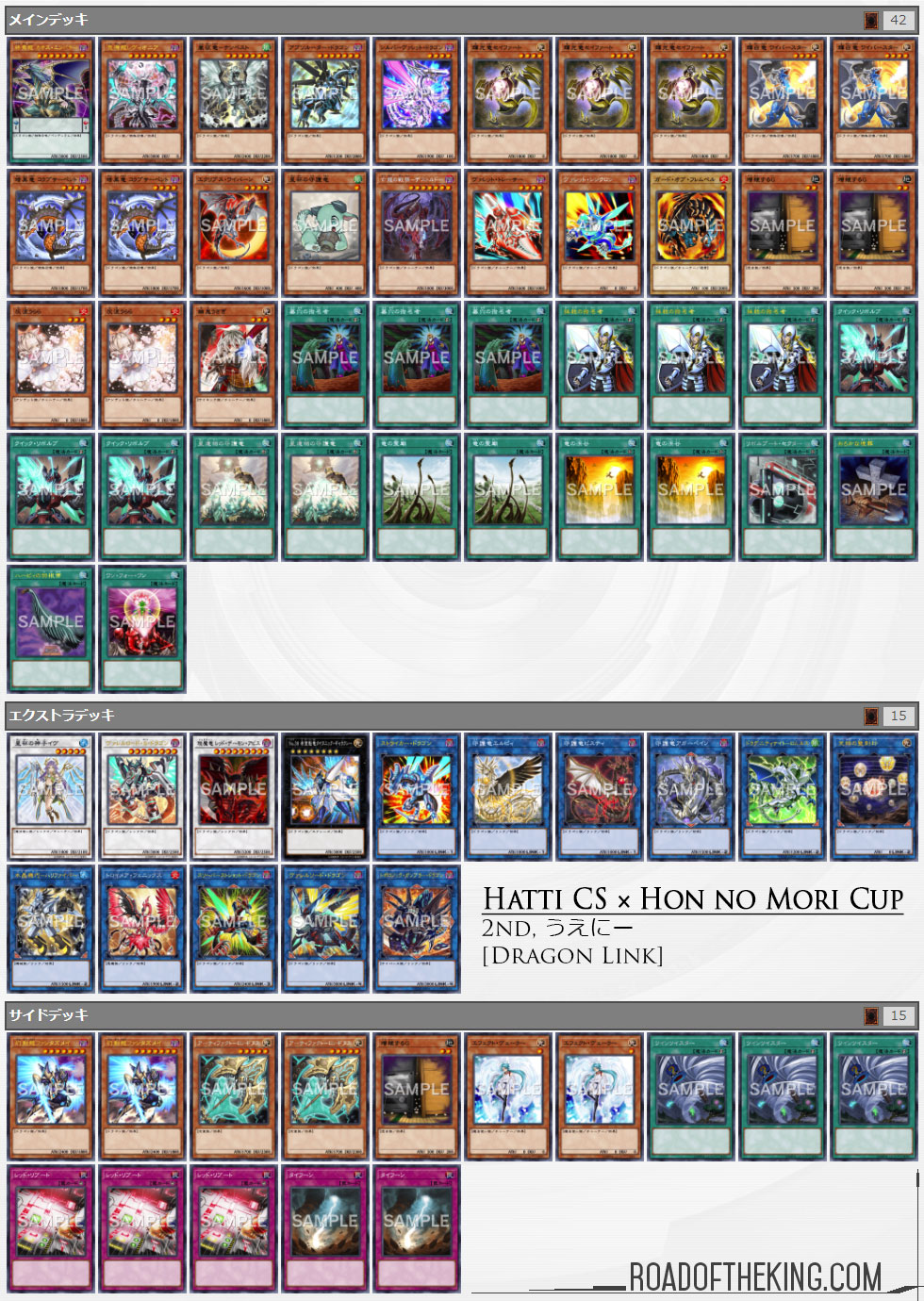 Sky Striker
Hinkinson Louis Takashi "ふぇーり" (World Championship 2018 Japan Representative) went 5-1-1 and finished 1st in "Adachi CS in South Korea with Hatti" (3v3 Team).
His teammates, Shinomoto Ryo "しの" and "kazuma" were running the exact same Main Deck and Extra Deck, with only minor difference in the Side Deck. Shino went 5-1-1 while kazuma went 3-0-3.
This brings the total result of this build to a respectable 13 wins, 2 loss and 5 draws.
They ran Linkuriboh in the Extra Deck, instead of Relinquished Anima.
Ningirsu the World Chalice Warrior is Link Summoned by using Crystron Halqifibrax to Special Summon Effect Veiler. Effect Veiler would then be used to Link Summon a Link-1 monster and together with Halqifibrax they can be used to Link Summon Ningirsu.
However when the effect of There Can Be Only One is active on the field, Effect Veiler could no longer be used to Link Summon Relinquished Anima as both of them are Spellcaster monsters.
Linkuriboh being a Cyberse monster would allow Ningirsu to be summoned even while under the effect of There Can Be Only One.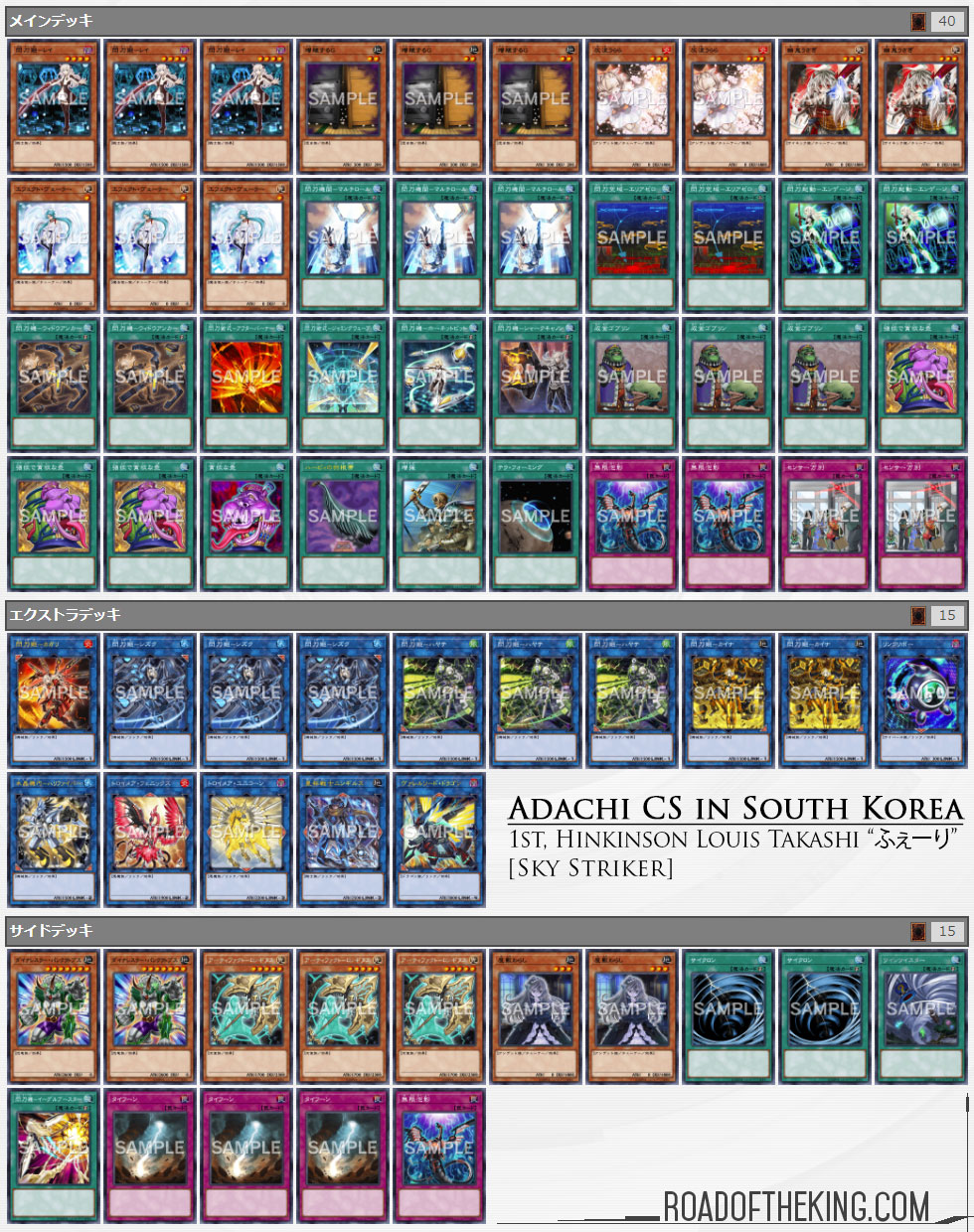 Conclusion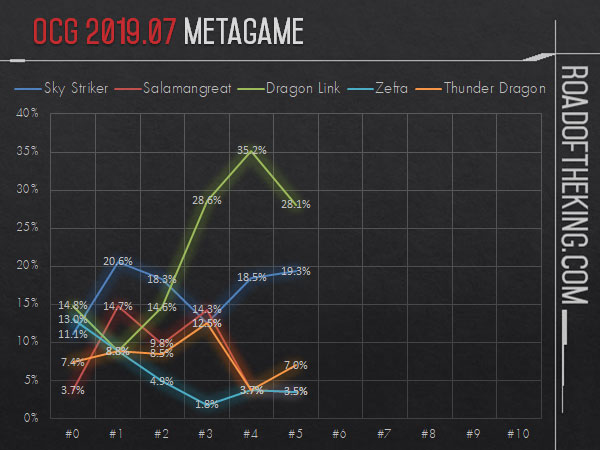 Dragon Link maintains the lead, but Sky Striker is catching up fast.
The World Championship 2019 is happening in Berlin, Germany this weekend and you can follow the action here: Yu-Gi-Oh! World Championship 2019 (WCS2019).
Meanwhile, the biggest tournament in China is taking place on the same weekend and you will be able to follow the news on their Duel City's Weibo or watch the live-stream on Duel City's Douyu.
If you enjoyed these Weekly Metagame Reports, do consider supporting Road of the King on Patreon. Thank you.
References