OCG 2018.01 Metagame Report #0
Welcome to Week #0 of the OCG 2018.01 format, and a happy new year.
The OCG 2018.01 Limit Regulation will officially take effect on 1 January 2018, but here is a preliminary report based on tournaments that were held under the new Limit Regulation.
This report will tabulate 70 top-performing decks from 10 tournaments that were held in Japan and China during 23 – 31 December 2017.
Edit: Updated with the 5 – 8th results of "Duel City 2017 Chengdu".
New Product Release
V Jump February 2018 promotional card
Premium Pack 20
LINK VRAINS Box
Metagame Breakdown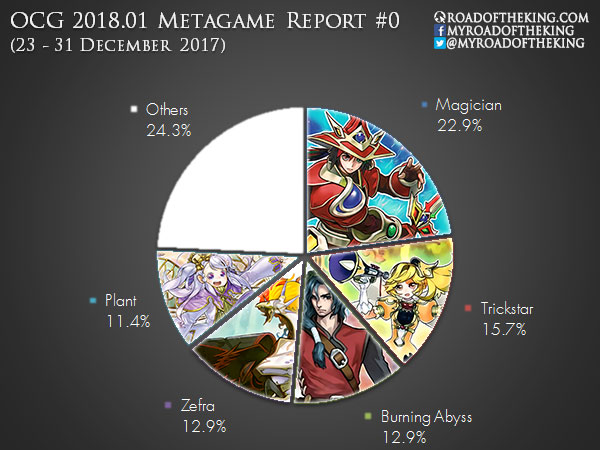 16 Magician:

9 Supreme King Magician
3 Performapal Magician
2 Performapal Supreme King Magician
1 Mono Magician
1 Performapal Odd-Eyes Magician

11 Trickstar:

9 Mono Trickstar
1 Kaiju Trickstar
1 Invoked Trickstar

9 Burning Abyss
9 Zefra
8 Plant
4 SPYRAL:

2 Mono SPYRAL
1 Grinder SPYRAL
1 Predaplant SPYRAL

3 Invoked ABC
2 Subterror
1 Blue-Eyes
1 Brilliant Venus Kaiju World Chalice
1 D/D
1 Domain Monarch
1 Genex Atlantean Mermail
1 Kaiju Invoked Spellbook Luna
1 Infernoid
1 Shaddoll Invoked Dinosaur
Magician
Magician is currently one of the more popular deck, with the Supreme King variant taking the lead.
Magician can generate a huge card advantage through the synergy of Heavymetalfoes Electrumite, Double Iris Magician and Astrograph Sorcerer, often allowing them to outlast in a drawn out game.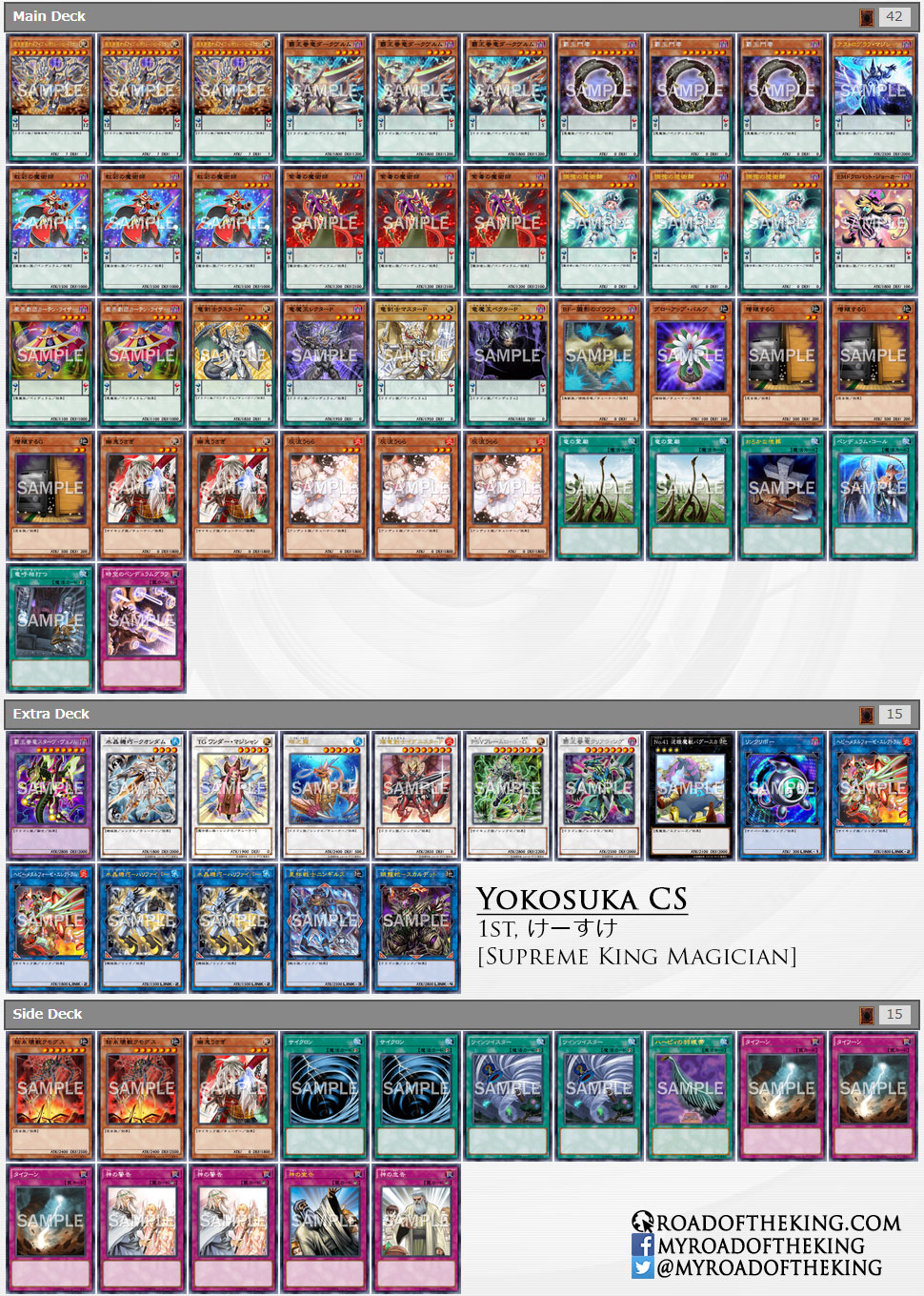 Trickstar
Previously, Trickstar had to run Honest because their low ATK makes them vulnerable to being taken out by battle. Trickstar Corobane is a strong addition to the theme as it could be searched by both Trickstar Candina and Trickstar Light Stage, giving Trickstar an easy answer for taking down high ATK monsters.
Trickstar Corobane can also be Special Summoned to push for damage, making it easier to end the game with the burn damage from Trickstar Candina and/or Trickstar Lycoris.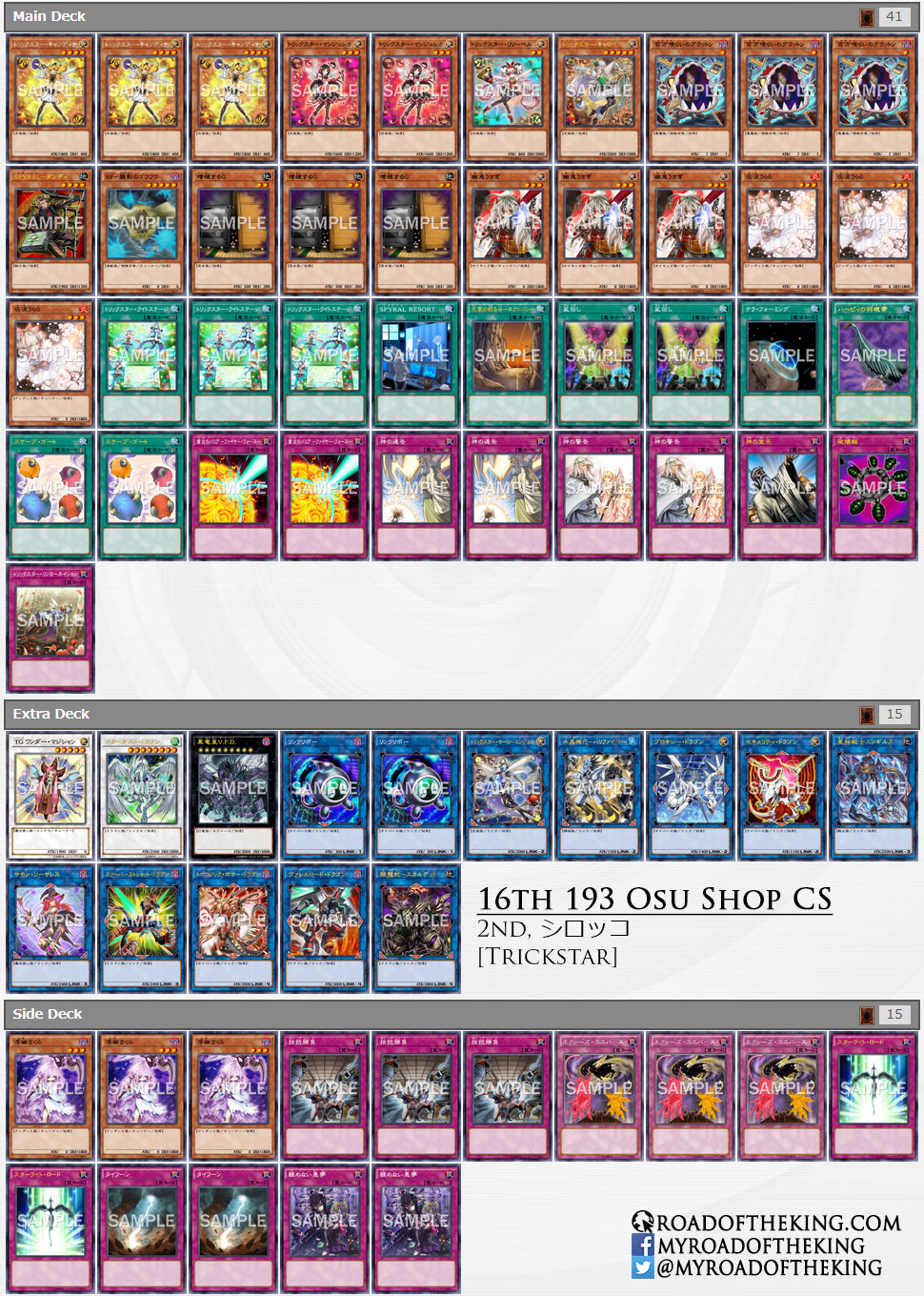 Burning Abyss
Burning Abyss remains relevant by countering the popular decks in the competitive scene.
Running Anti-Spell Fragrant in the Main Deck is a sound tech choice as a good percentage of the top-performing decks, Magician and Zefra, are reliant on playing Pendulum Cards.
Contacting "C" is the successor to Flying "C". Both are used against Burning Abyss by Special Summoning themselves to the opponent's field, causing the Malebranche of the Burning Abyss monsters to self-destruct. Flying "C" could be used to Link Summon Cherubini, Ebon Angel of the Burning Abyss, so Contacting "C" is now the better choice against Burning Abyss.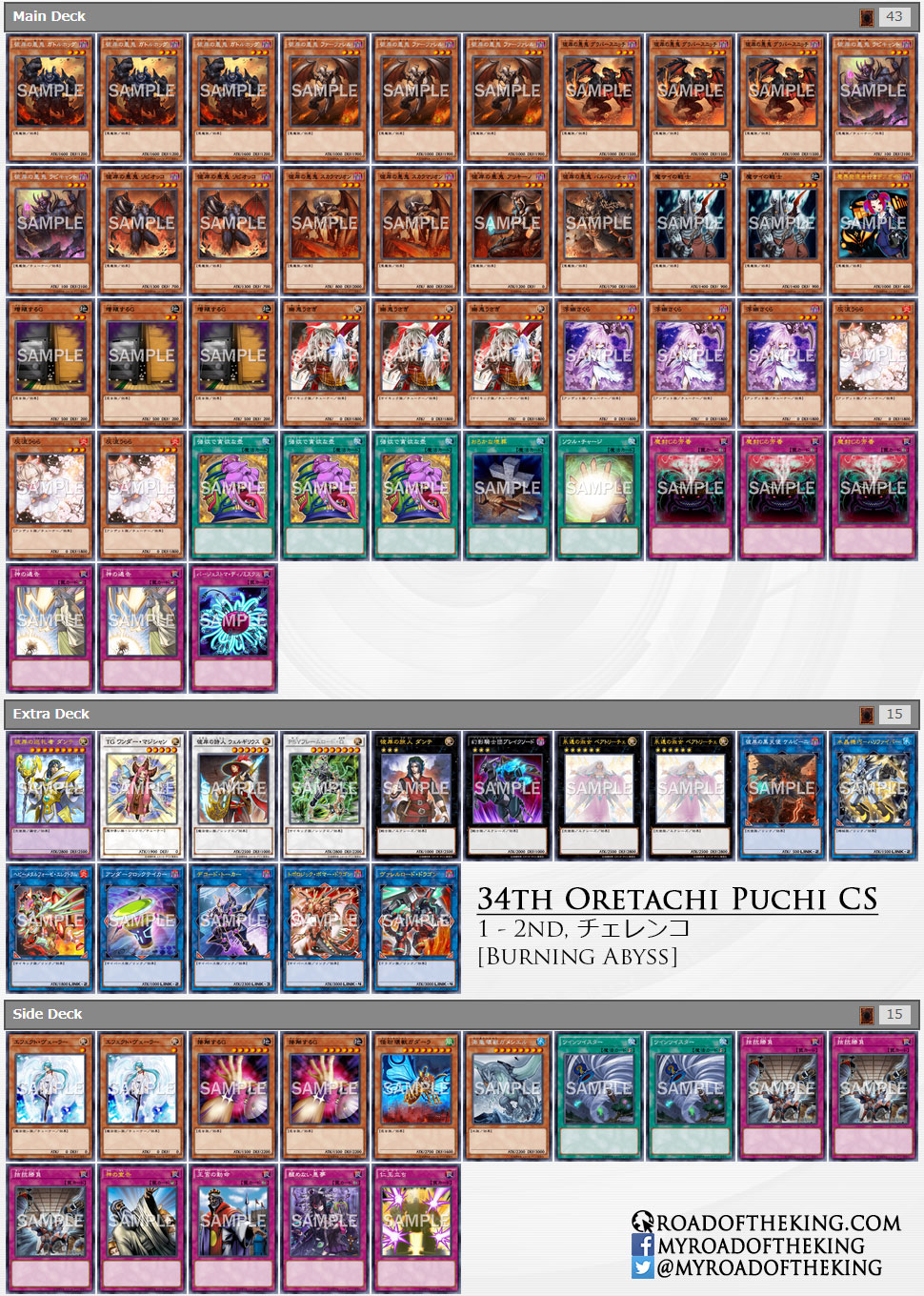 Zefra
Unlike Magician, Zefra aims to go big in their opening, often setting up multiple negations with Nine Pillars of the Yang Zing and Zefra Divine Strike, while still having follow-ups in the form of T.G. Wonder Magician and Baxia, Brightness of the Yang Zing.
However, if the game drags on, then Zefra would run out of steam and finds it hard to keep up with the opponent.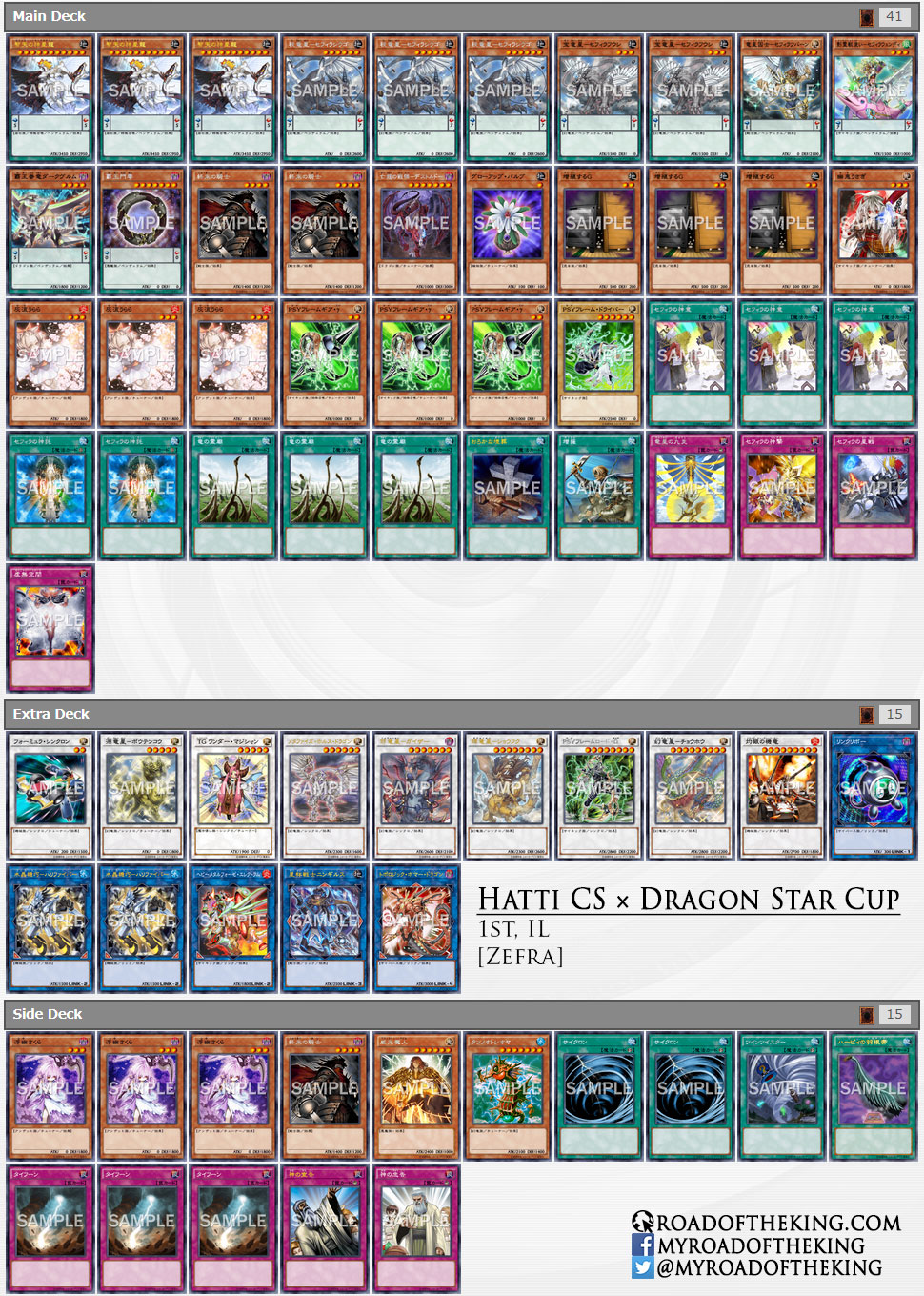 Plant
Despite the limiting of Dandylion and the semi-limitating of Lonefire Blossom, Plant is still able to pull off their First-Turn-Kill by looping Phoenixian Cluster Amaryllis with Topologic Bomber Dragon, though with much lower consistency.
Even without the FTK, Plant is still able to play out normally by building a board of Link Monsters.
However, with Maxx "C" back to 3, they will have a much harder time to go off without any disruption from the opponent.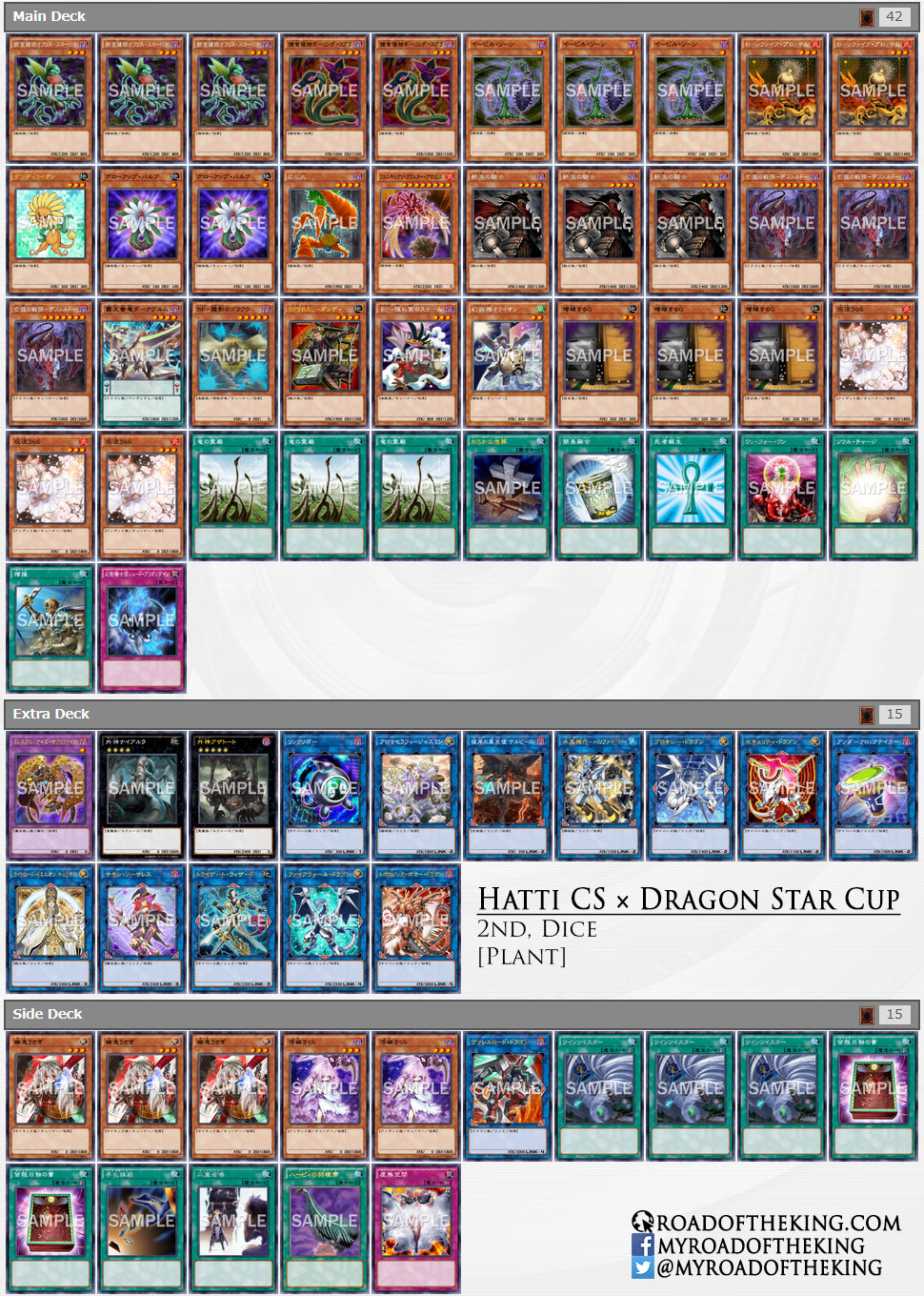 Conclusion
Magician, Trickstar, Burning Abyss, Zefra and Plant are the top 5 most popular decks in the current competitive scene, but their power level are not much ahead of the pack. Even the heavily weakened SPYRAL was still able to grab a couple of top finishes.
Anti-Spell Fragrance, Unending Nightmare and Typhoon are popular tech choice to run against the Pendulum decks.
Dark Hole and Evenly Matched are also popular the Side Deck to be brought in when going second. Evenly Matched in particular has been regaining popularity, especially now that very few decks are running Set Rotation. Evenly Matched is also much more effective against Burning Abyss.
References