OCG 2017.07 Metagame Report #7
Welcome to Week #7 of the OCG 2017.07 format.
This report will tabulate 61 top-performing decks from 11 tournaments that were held in Japan and China during 12 – 16 August 2017.
New Product Release
Deck Build Pack: Spirit Warriors
Metagame Breakdown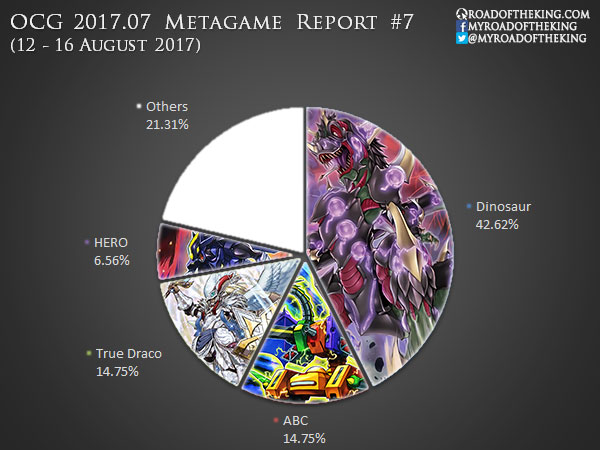 26 Dinosaur:

25 True King Yang Zing Dinosaur
1 True King Dinosaur

9 ABC:
9 True Draco:

5 Demise True Draco
3 Invoked True Draco
1 Demise Spellbook True Draco

4 HERO
3 Brilliant Predaplant Gouki HERO
2 Evilswarm
2 Invoked
2 Trickstar
1 Dinosaur Yang Zing
1 Domain Monarch
1 Magical Musketeer
1 Metalfoes Zefra True Draco
Dinosaur
Cloudcastle has been gaining popularity and is being played in most of the recent True King Yang Zing Dinosaur decks.
Tsujimura Ryosuke, the 2017 World Champion, was running Cloudcastle in his World Championship deck too.
Cloudcastle allows for a stronger follow-up play on the next turn, after opening with the usual Denglong, First of the Yang Zing set-up. By destroying True King Lithosagym, the Disaster with an effect (such as Dragonic Diagram, Ultimate Conductor Tyranno or another True King monster's effect), Lithosagym's trigger effect could be activated to Special Summon Denglong.
Denglong together with a Level 4 non-Tuner monster, could then be used to Synchro Summon Cloudcastle. Cloudcastle's effect would then Special Summon the previously destroyed Lithosagym, and together they could be used to Xyz Summon a Rank 9 monster (i.e. True King of All Calamities or Phantom Fortress Enterblathnir).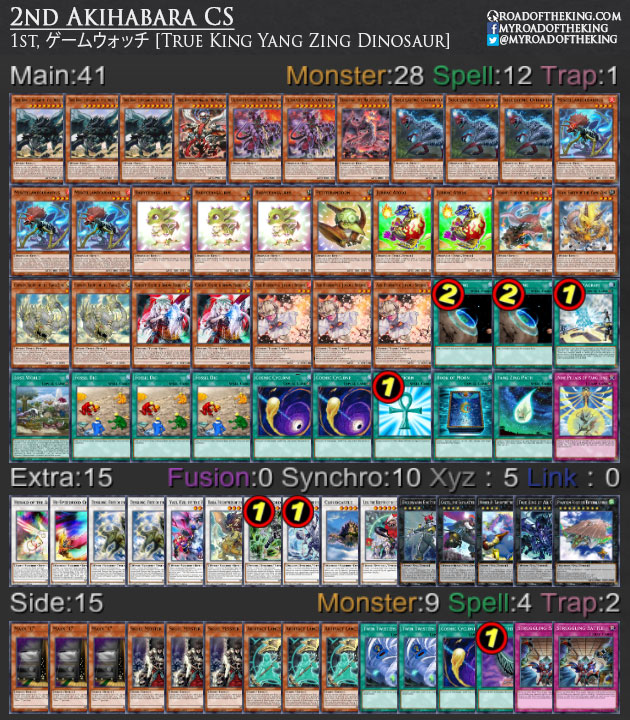 ABC
While there are still a small amount of variance among the ABC builds, the following Destrudo package seems to be the most optimal.
1 or 2 Destrudo, the Dead Drake of Dread
1 Supreme King Dragon Darkwurm
1 or 2 Dragon Ravine
1 Foolish Burial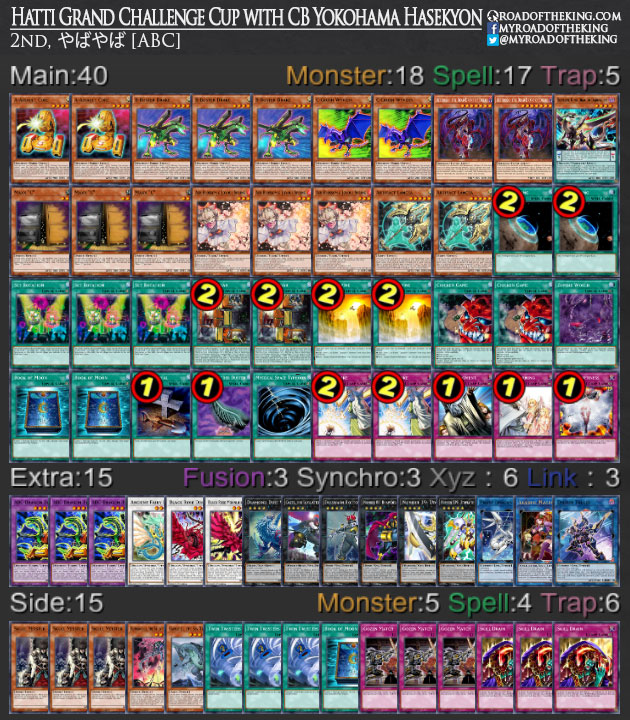 True Draco
Not only has Invoked fallen out of popularity among the True Draco builds, the Spellbook package has been mostly dropped as well.
We have gone full circle back to the classic Demise True Draco build.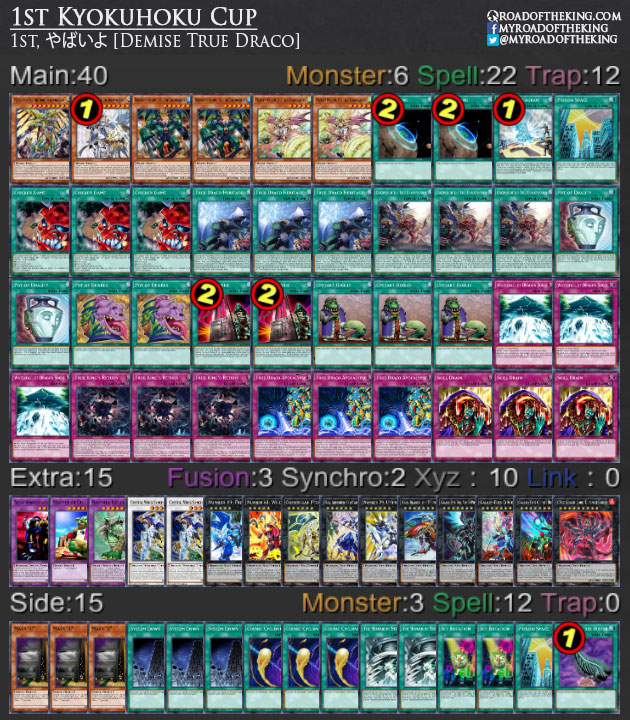 Conclusion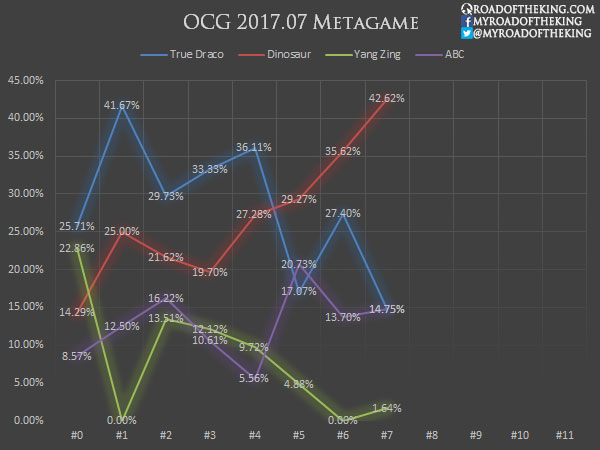 True King Yang Zing Dinosaur, ABC and True Draco are still the top contender.
Among the rogue decks, HERO has been performing decently well. Masked HERO Dark Law is very effective against the current heavy Dinosaur metagame.
The new theme Magical Musketeer from the latest Deck Build Pack: Spirit Warriors is showing the most potential so far, but has yet to deliver significant results.
References