OCG 2017.07 Metagame Report #3
Welcome to Week #3 of the OCG 2017.07 format.
This report will cover 66 top-performing decks from 11 tournaments that were held in Japan and China during 15 – 18 July 2017.
Metagame Breakdown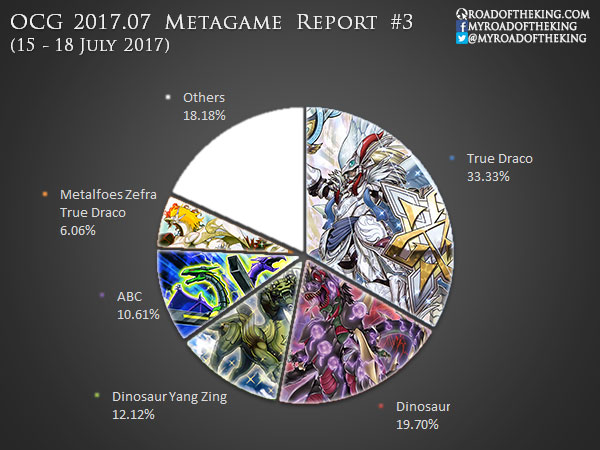 22 True Draco:

16 Invoked Spellbook True Draco
3 Demise True Draco
2 Invoked True Draco
1 Demise Spellbook True Draco

13 Dinosaur:

12 True King Yang Zing Dinosaur
1 True King Dinosaur

8 Yang Zing:

7 Dinosaur Yang Zing
1 D/D Dinosaur Yang Zing

7 ABC:
4 Metalfoes Zefra True Draco
2 Invoked:

1 Kaiju Spellbook Trickstar Invoked
1 Spellbook Invoked

2 Magician:

1 Performapal Magician
1 Performapal Odd-Eyes Magician

2 Windwitch Kaiju Luna
1 Burning Abyss
1 Demise Phantasm Spiral
1 Infernoid
1 Monarch
1 Ojama Paleozoic
1 Trickstar
Invoked Spellbook True Draco
With the increasing diversity in the metagame, Artifact Lancea has decreased in popularity as it could only be used mainly against Invocation and Struggling Battle. Even then, against Invocation, the effectiveness window of Artifact Lancea is rather small.
Kaiju, on the other hand, can deal with Invoked Mechaba, Master Peace, the True Dracoslaying King, and even ABC-Dragon Buster.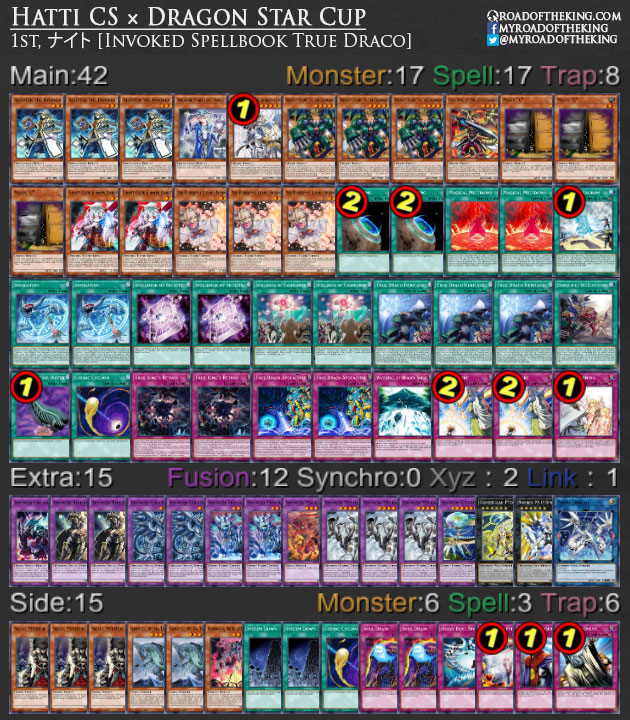 True King Yang Zing Dinosaur
Crimson Blader could prevent the Invoked Spellbook True Draco player from Tributing Summoning True Draco monsters, as well as limit the Fusion Summoning of Invoked monsters.
Lost World prevents Crimson Blader from being targeted, ensuring that its attack would go through successfully.
While Crimson Blader is unlikely to be the main strategy against Invoked Spellbook True Draco, it could be a decent side option if the opportunity arise.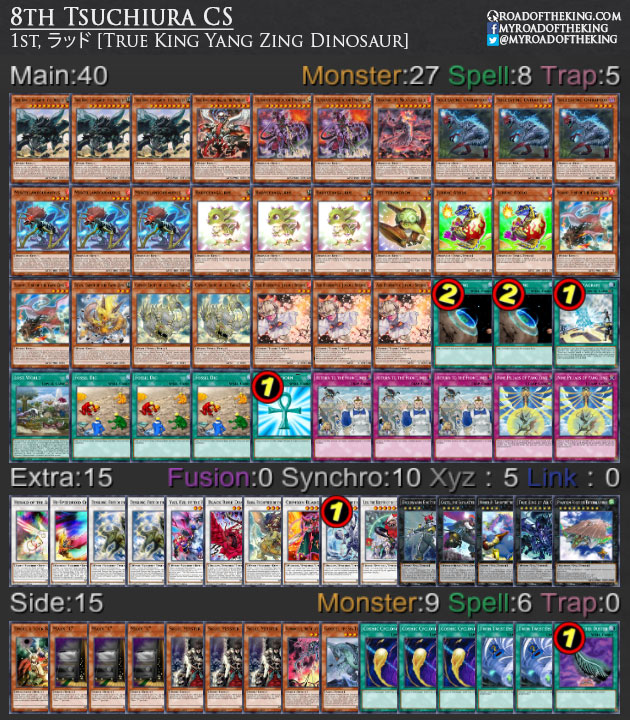 Conclusion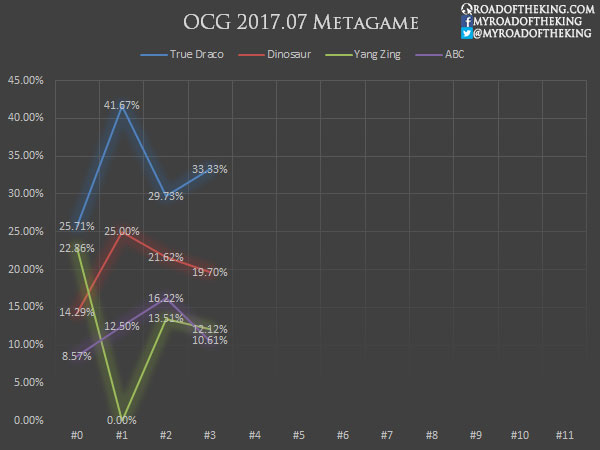 This week's builds for Invoked Spellbook True Draco and True King Yang Zing Dinosaur are fairly standard and optimized.
There is no shift in the metagame due to a lack of significant impact from Circuit Break.
Struggling Battle is experiencing a decline in usage. Most players had dropped it from the Side Deck.
References