OCG 2017.01 Metagame Report #9
Welcome to Week #9 of the OCG 2017.01 format.
This report will cover 71 top-performing decks from 12 tournaments that were held in Japan and Taiwan during 25 – 26 February 2017.
New Product Release
Structure Deck R: Tyranno's Rage
V Jump April 2017 promotional card

D/D/D Flame High King Executive Genghis

The Valuable Book 19 promotional cards

Number F0: Utopic Future – Future Slash
Raidraptor – Revolution Falcon – Airraid
Metagame Breakdown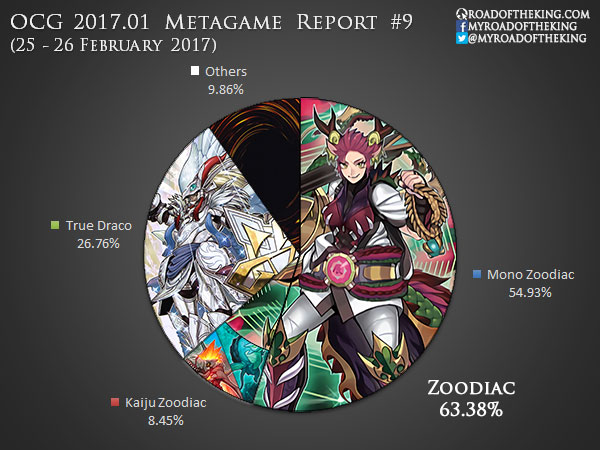 45 Zoodiac:

39 Mono Zoodiac
6 Kaiju Zoodiac

19 True Draco:

17 Zoodiac True Draco
2 Mono True Draco

7 Others:

3 Zoodiac True Draco Metalfoes
1 Artifact Windwitch Invoked
1 Chain Burn
1 Greener Zoodiac Predaplant Lunalight
1 Zoodiac True King
Zoodiac

Mono Zoodiac is the main predominant build – Kaiju Zoodiac continues on a decline and Master Peace Zoodiac is gone.
Players continue to test out various different Level 6 Synchro Monster as a tech card against Flying "C". After Coral Dragon and Stardust Charge Warrior, the flavor of the week is Goyo Predator.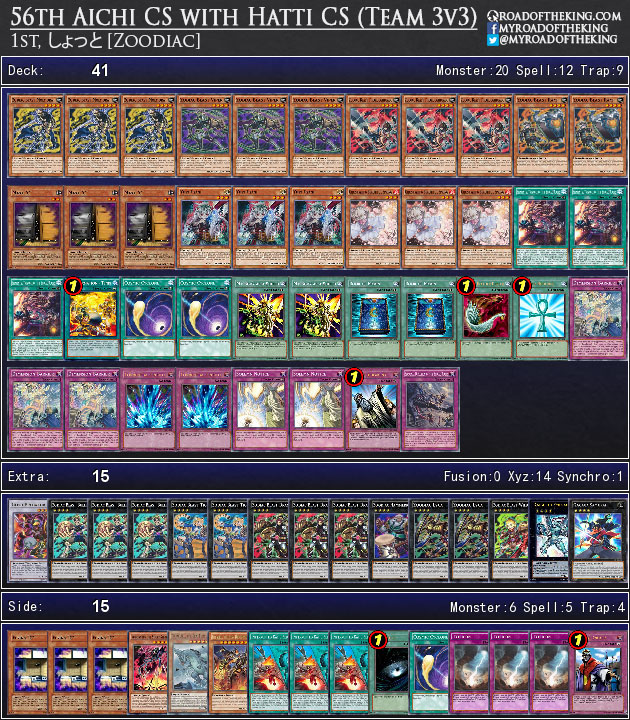 True Draco

With mono Zoodiac on the rise and Kaiju Zoodiac on the decline, in a quintessential rock-paper-scissors fashion, Zoodiac True Draco makes a comeback.
Yabaiyo (やばいよ) had a spectacular run this weekend, going 8-0 at the 8th Mitsui CS, and then 7-0 at the 9th Mitsui CS.
The deck he played at the 8th Mitsui CS is shown below. At the 9th Mitsui CS, he made a minor change of cutting 1 Dinomite Knuckle, the True Dracofighter to add 1 more Pot of Desires.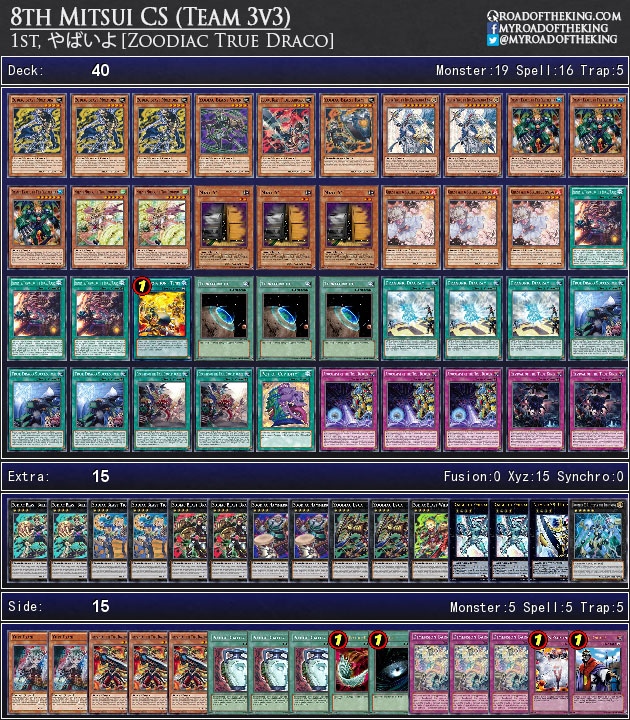 Conclusion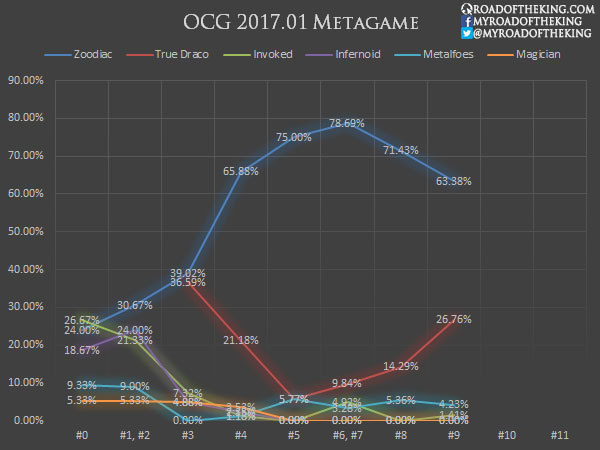 It might have been too early to count out Zoodiac True Draco yet. They are making a strong last-ditch effort in the last stretch of the OCG 2017.01 format.
However, I don't really see Zoodiac being dethroned anytime in OCG 2017.01.
References