OCG 2016.10 Metagame Report #0
Welcome to Week #0 of the OCG 2016.10 format.
While the OCG 2016.10 Forbidden and Limited List will only be officially in effect on 1 October 2016, numerous card shops have already been running with the new list for tournaments held in the past 2 weekends.
This report will cover 96 top-placing decks from 16 Japanese tournaments that were held between 17 September and 25 September 2016.
New Product Release
V Jump Fall 2016 subscription bonus

Performapal Handsome Liger
Fluffal Patchwork

V Jump November 2016 promotion card

Apprentice Illusion Magician

Structure Deck R: Machine Dragon Re-Volt
Metagame Breakdown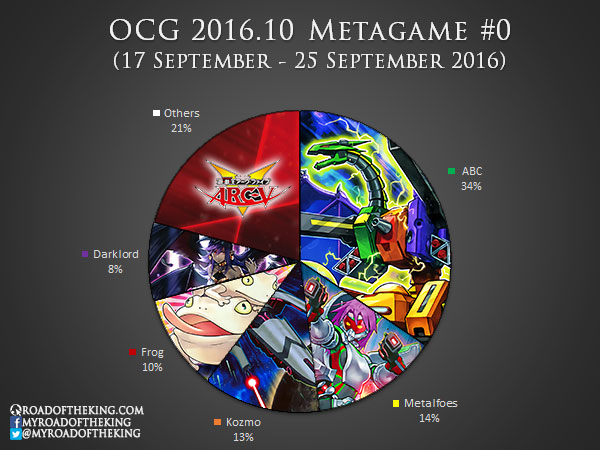 33 ABC
13 Metalfoes (1 Deskbot variant)
12 Kozmo (7 Speedroid, 1 Artifact, 1 Fire King variant)
10 Frog (5 Paleozoic, 3 Atlantean Mermail variant)
8 Darklord
20 Others

4 D/D
4 HERO
3 Burning Abyss (2 Speedroid, 1 Speedroid Phantom Knights variant)
3 Yang Zing (1 Speedroid Metalfoes, 1 Speedroid, 1 Metalfoes variant)
2 Blue-Eyes
2 Monarch (1 Domain, 1 Speedroid Artifact variant)
1 Barrier Statue
1 Chaos Dragon
ABC
Untouched by the OCG 2016.10 Forbidden and Limited List, ABC strengthens its lead from the OCG 2016.07 format.
As its bad matchup Metalfoes has been severely weakened, ABC pulls ahead from the rest.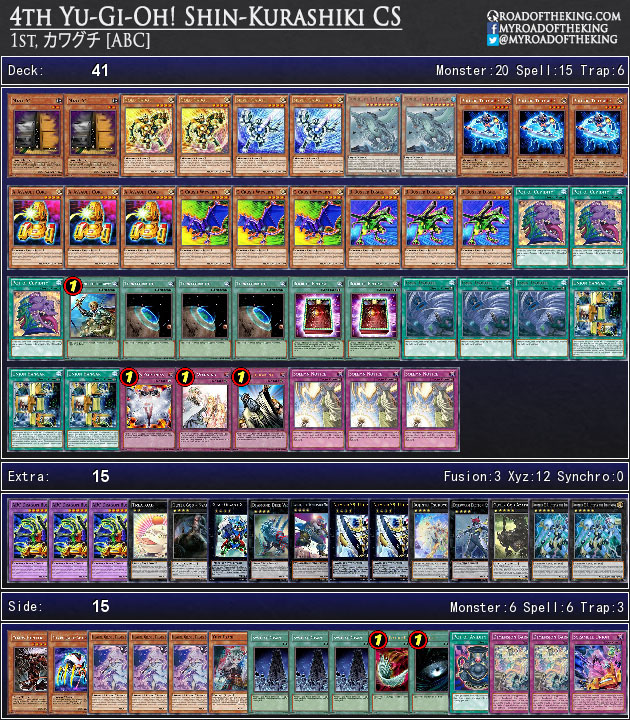 Metalfoes
While the limitation of Cyber-Stein might be negligible as most recent Metalfoes builds have dropped it, the limitation of Majespecter Unicorn – Kirin on the other hand severely weakens Metalfoes.
Kirin is not only Metalfoes' strongest answer to most threats, but it also doubles up as a low scale for Pendulum Summoning.
Players are running 1 copy of Majespecter Cat – Nekomata to allow Majespecter Raccoon – Bunbuku the flexibility of fetching a low scale.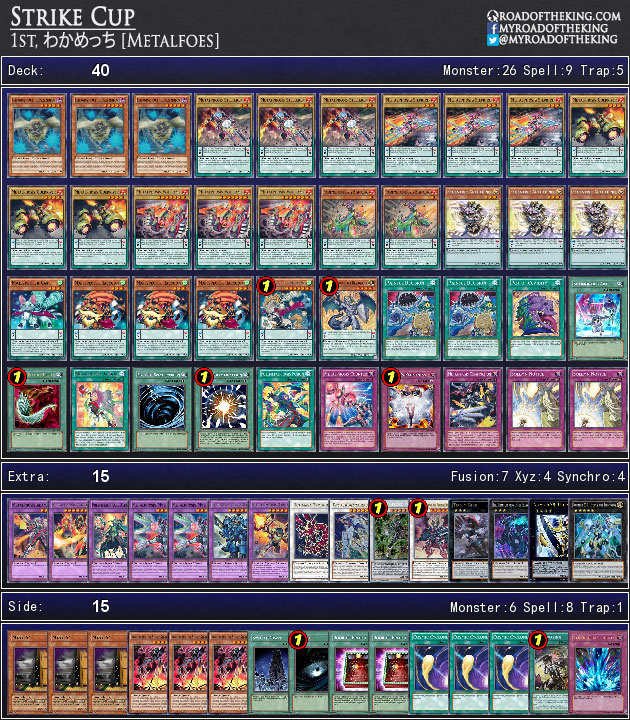 Kozmo
Fairly new in the OCG, Kozmo is putting up a good showing, but suffers from having the same weakness as ABC.
Players are already siding System Down against ABC, and are now running Chaos Hunter to improve the matchup.
The Speedroid variant is gaining popularity due to its flexibility of recouping with Leviair the Sea Dragon, Spell-negation with Totem Bird, or single-target destruction with The Phantom Knights of Break Sword.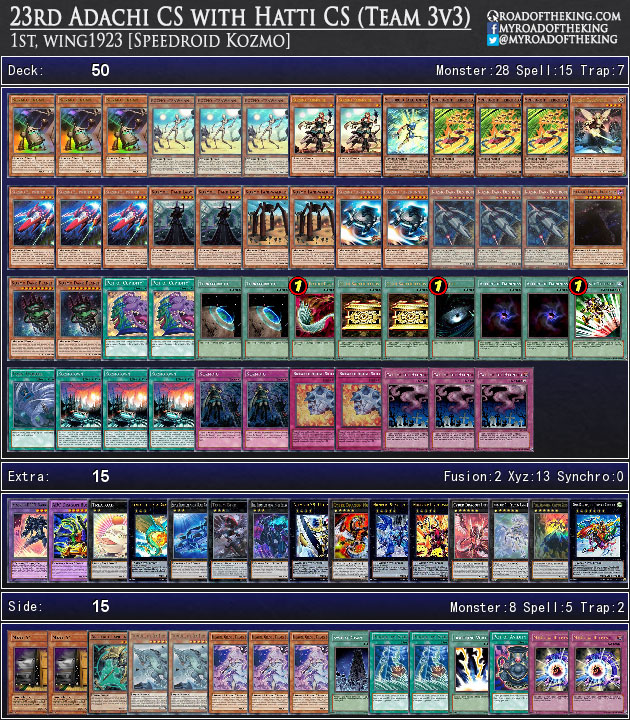 Conclusion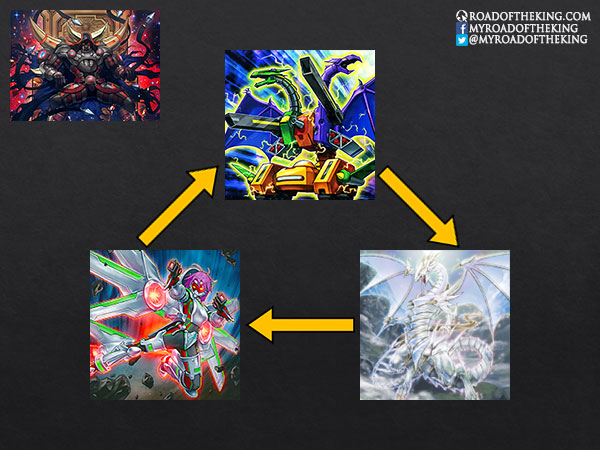 ABC, Metalfoes and Blue-Eyes were in a Rock-Paper-Scissors balance in the OCG 2016.07 format, while D/D is the mushroom.
The weakening of Metalfoes broke the balance, pushing ABC to the top, and in turn caused Blue-Eyes to practically disappeared from the competitive scene.
There is currently no showing of Ancient Gear in the top tables. We'll have to see if Raging Tempest would be able to topple ABC.
References