Duelist Cup 2019 Singapore
The Duelist Cup 2019 Singapore was held on 20 April 2019 at Singapore and had 73 participants.
Metagame Breakdown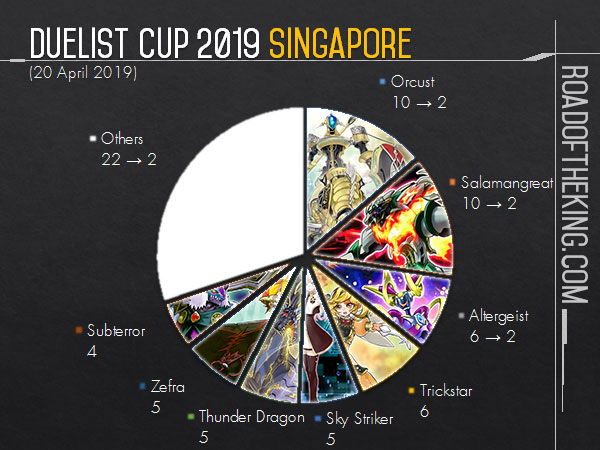 A pretty diverse metagame with Orcust and Salamangreat leading and then followed by Altergeist, Trickstar, Sky Striker, Thunder Dragon, Zefra and Subterror.
2 DARK Warrior Phantom Knights Orcust, 2 Salamangreat, 2 Altergeist, 1 Magical Musket and 1 Mashoudou Burn made the Top 8.
Results
1st
Yeo Gou Jie "Alex"
Altergeist
2nd
Chang Yee Khang
Mystic Mine Burn
3 – 4th
Soh Jun Yuan "Jeff"
Altergeist
Tan Jia Jie
DARK Warrior Phantom Knights Orcust
5 – 8th
Yong Qian Rui
Salamangreat
Kevin Neo
Magical Musket
Michael Santoso "Bahamut84"
DARK Warrior Phantom Knights Orcust
Hou Chong
Salamangreat
The Top 8 was loaded with veteran players of various achievements – Asia Champion, YOT Champion, Singapore Representatives for Asia Championship and World Championship. But it was the dark horse that blaze through to the final with Mashoudou Burn.
The final match was between Alex's Altergeist and Yee Khang's Mashoudou Burn.
Duel 1 had Alex broke Yee Khang's first Mashoudou with Compulsary Evacuation Device, but the second Mashoudou came down and kept Alex in lock. Alex drew and pass for a few turns before scooping.
Duel 2 had Alex broke Mashoudou using Compulsary Evacuation Device again, but this time Alex was able to go into double Altergeist Hexstia to secure the game.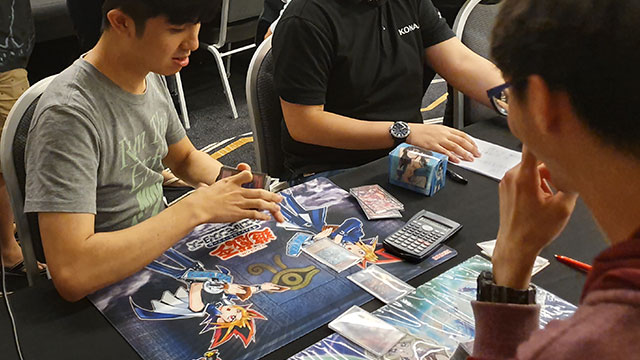 Duel 3 saw Yee Khang attempting to use Metaverse to fetch Mashoudou, but Alex had a timely Ash Blossom & Joyous Spring to negate it. Alex deliberated on activating Pot of Extravagance, but decided against it as having access to multiple Altergeist Hexstia was critical in preventing his opponent from playing Mashoudou.
The ensuring beatdown with Hexstia won Alex the game, match and tournament.
1st, Yeo Gou Jie "Alex" [Altergeist]
Source: Duelist Cup 2019 Singapore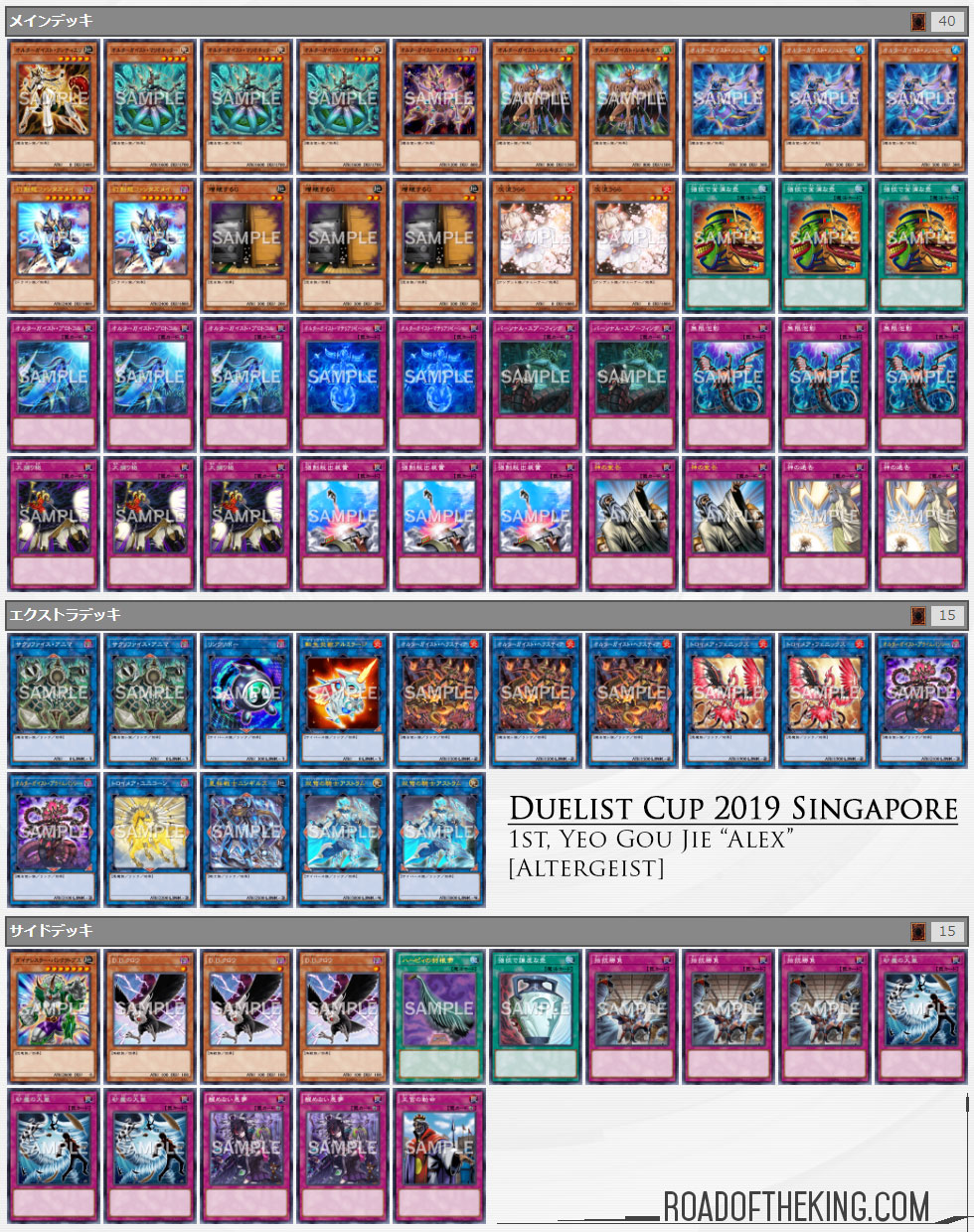 2nd, Chang Yee Khang [Mystic Mine Burn]
Source: Duelist Cup 2019 Singapore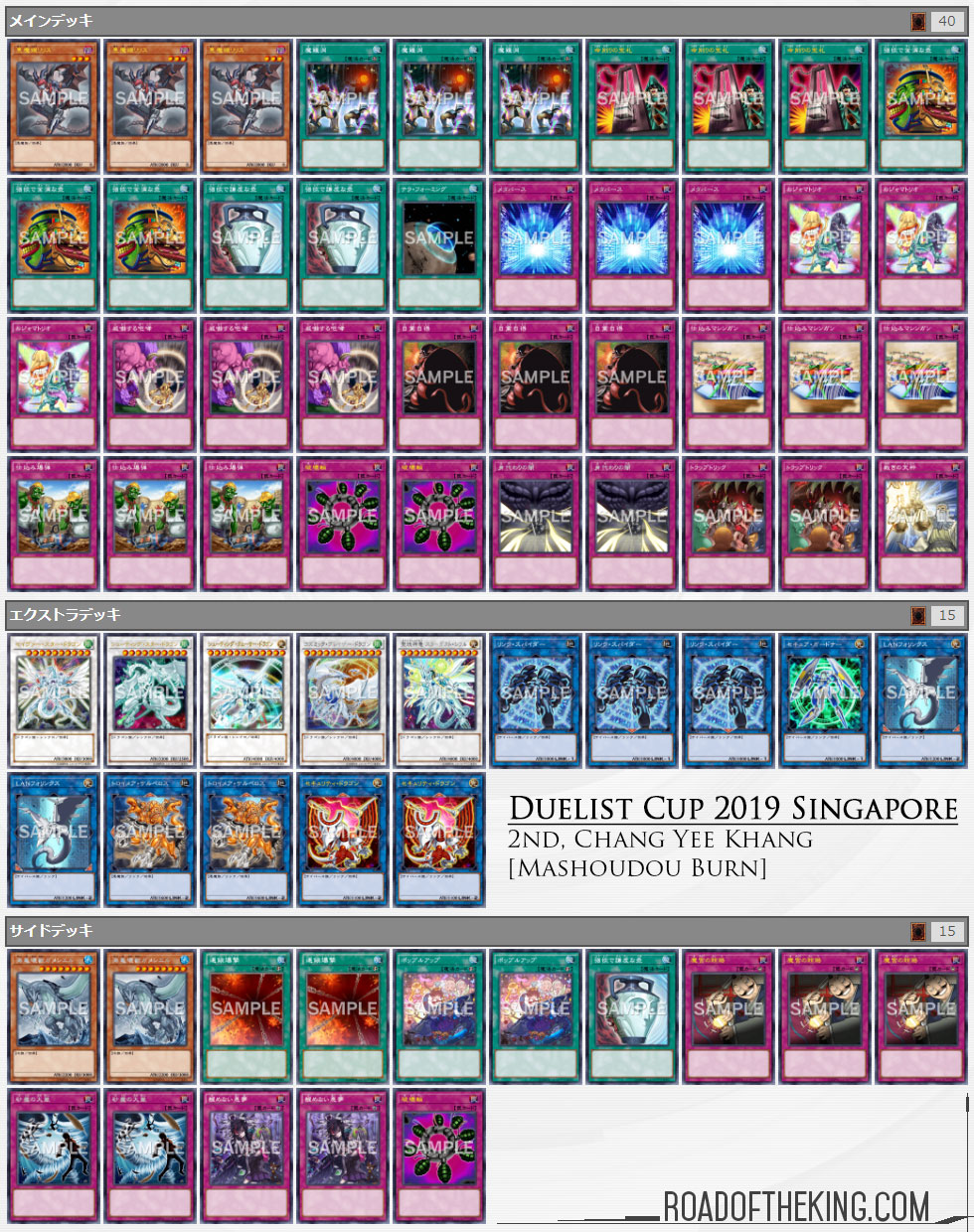 3 – 4th, Soh Jun Yuan "Jeff" [Altergeist]
Source: Duelist Cup 2019 Singapore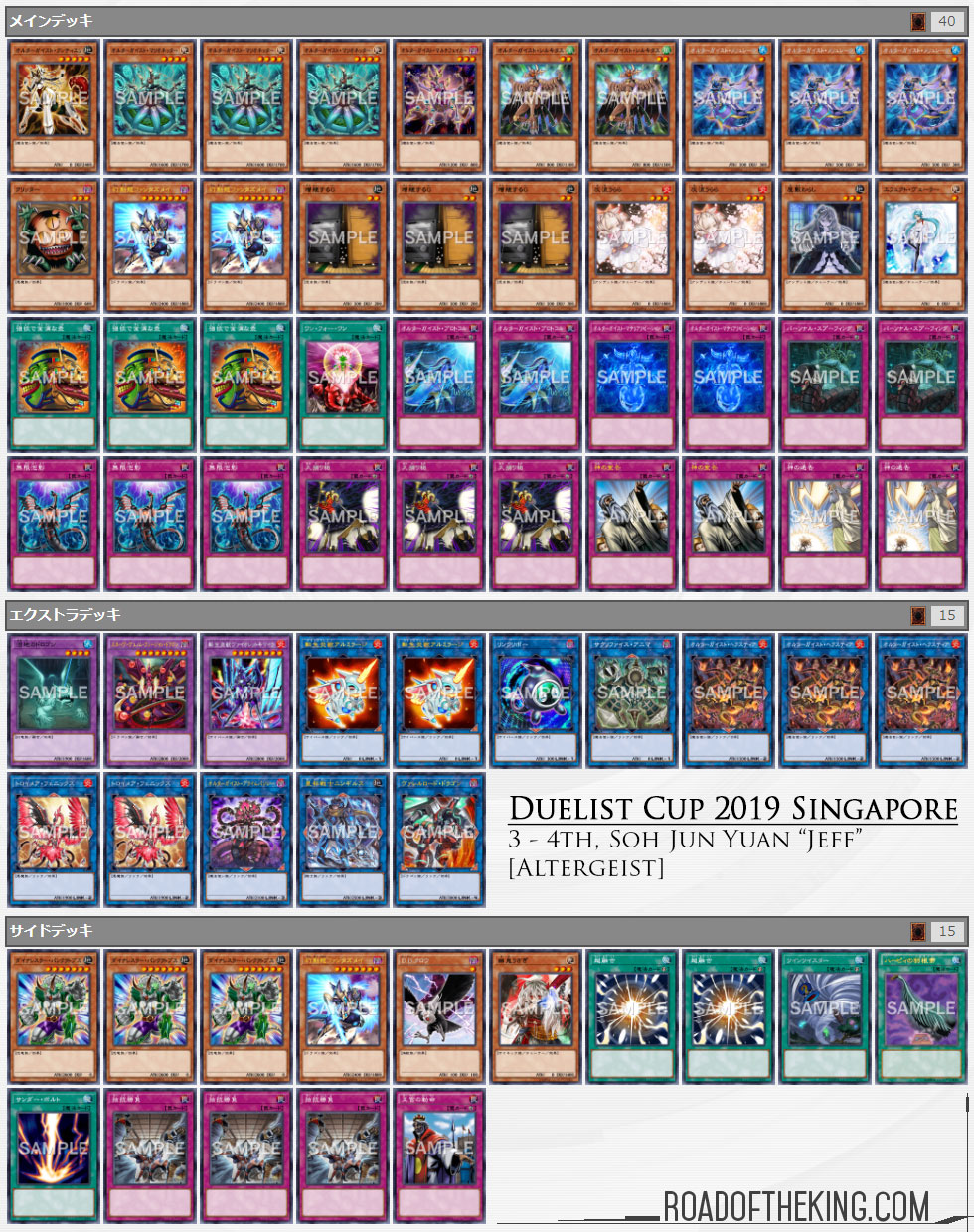 3 – 4th, Tan Jia Jie [Orcust]
Source: Duelist Cup 2019 Singapore