CCT Shenyang 2021
China City Tournament Shenyang 2021 was held on 27 November 2021 and had 122 participants.
Format:
7 rounds of Swiss, Top 16 Single-Elimination
1st
au@sk
Adventurer Prank-Kids
2nd
MAC.AY@BBQ
Destiny HERO Zoodiac Tri-Brigade
3 – 4th
theone@bbq
Adventurer Swordsoul Yang Zing Tenyi
英雄可不能临阵逃脱啊
HERO
5 – 8th
DOCX@BBQ
Drytron
金履鞋步香阶
SPYRAL
北晓@SK
Tenyi Swordsoul
ash@bbq
@Ignister
9 – 16th
落尘
折节
小龙
Rainydevil
Drytron
ラウミ@DBOM
Evil★Twin
葫芦
Destiny HERO Adventurer Phantom Knights
酒醪
天底的使徒
Floowandereeze
1st, au@sk [Adventurer Prank-Kids]
Source: 游戏王卡片游戏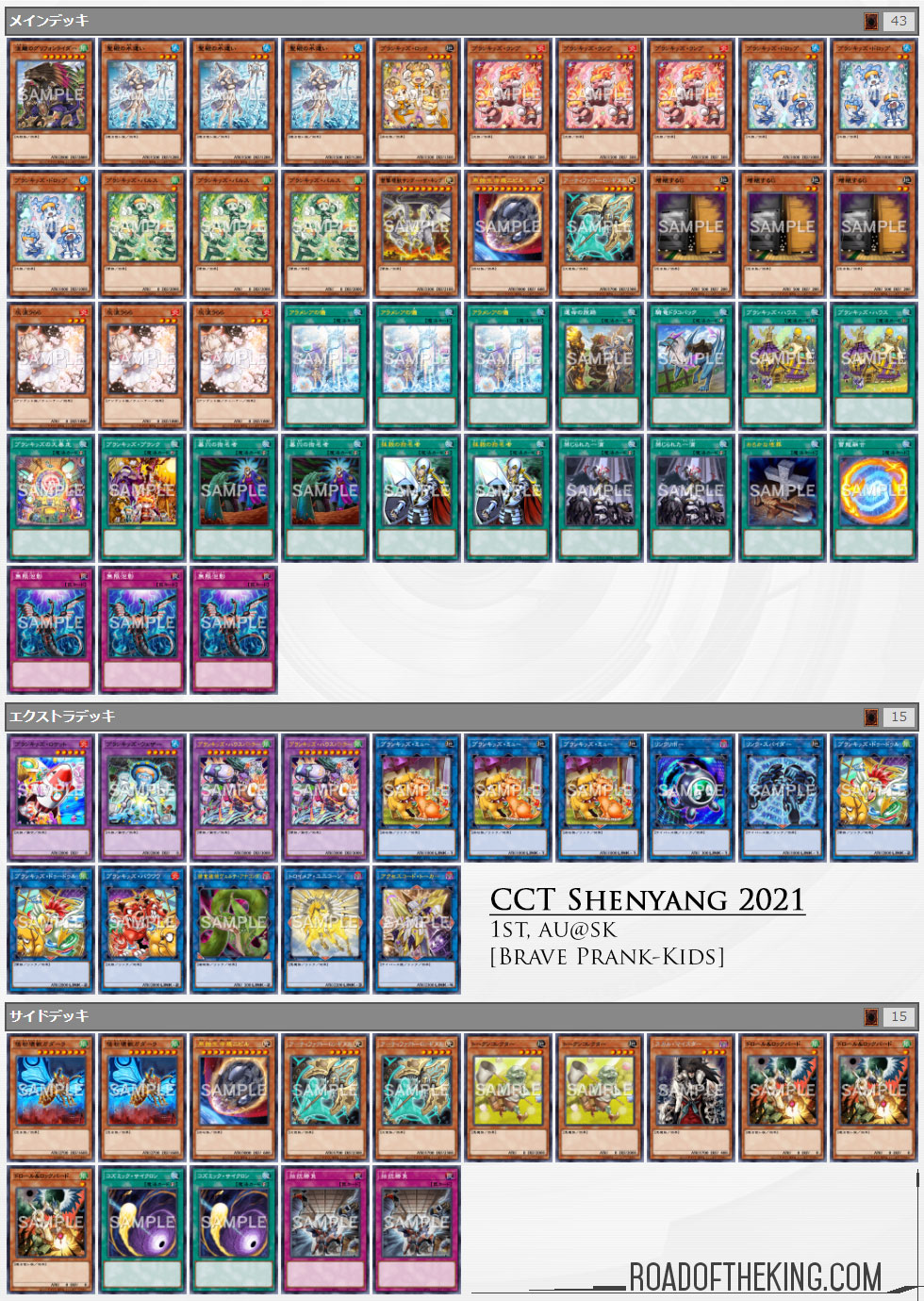 2nd, MAC.AY@BBQ [Destiny HERO Zoodiac Tri-Brigade]
Source: 游戏王卡片游戏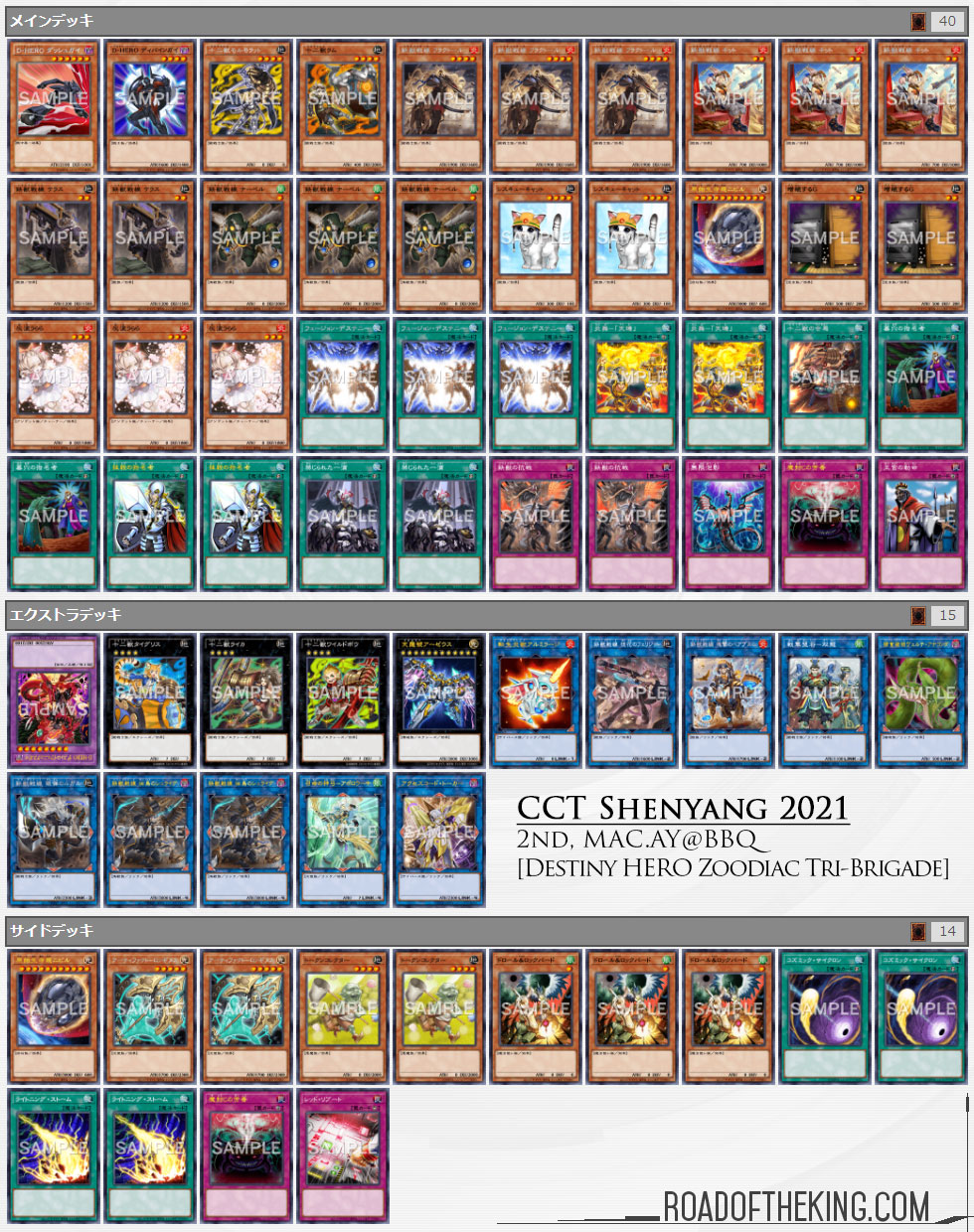 *The player made a Deck List Error of registering only 2 Maxx "C" instead of 3 in the Main Deck, so 1 Anti-Spell Fragrance was moved from the Side Deck to the Main Deck to make it 40. Destiny HERO – Destroyer Phoenix Enforcer was also not registered properly on the Deck List. He had to continue playing with 14 cards in the Extra Deck and 14 cards in the Side Deck.
3 – 4th, theone@bbq [Adventurer Swordsoul Yang Zing Tenyi]
Source: 游戏王卡片游戏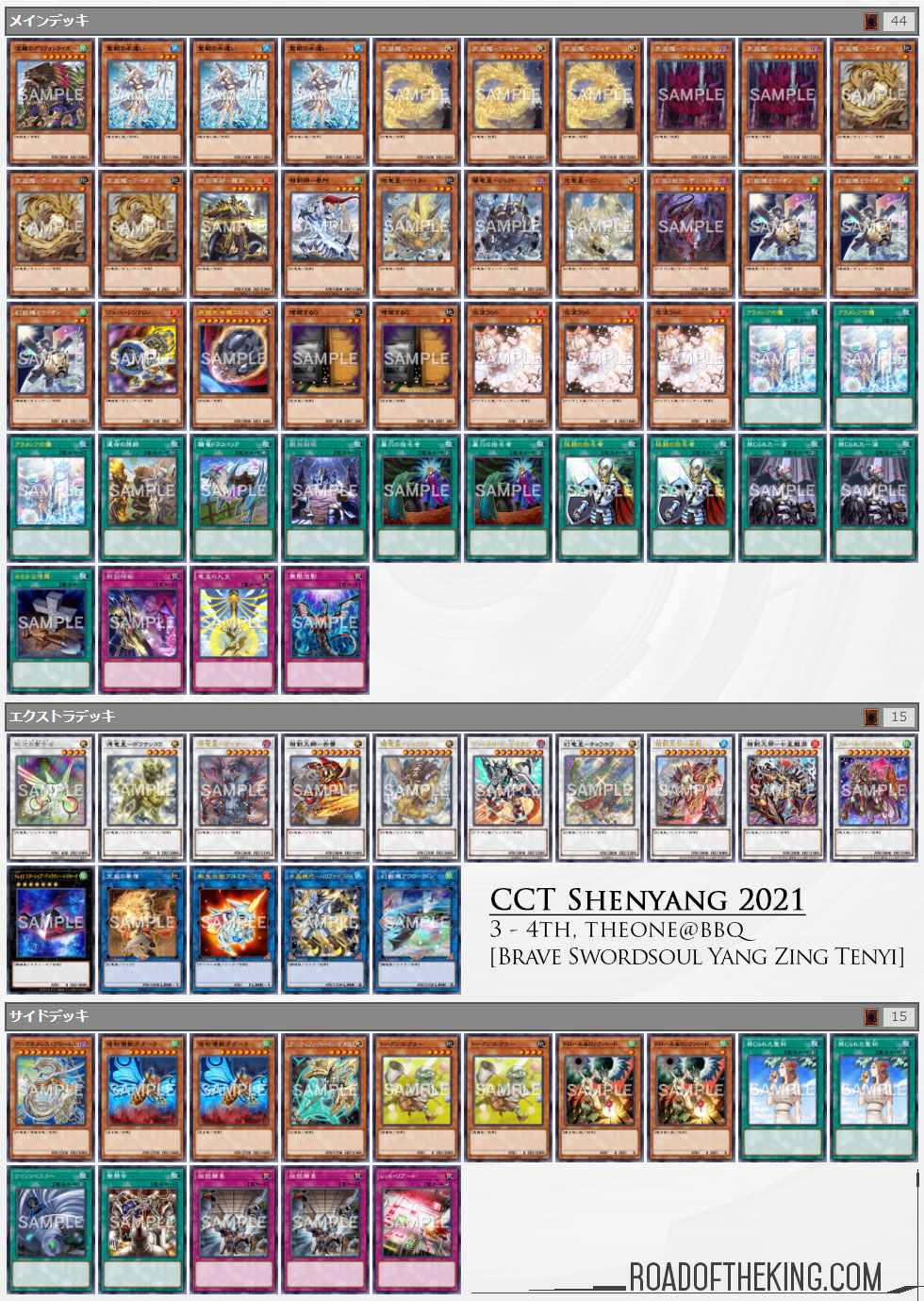 3 – 4th, 英雄可不能临阵逃脱啊 [HERO]
Source: 游戏王卡片游戏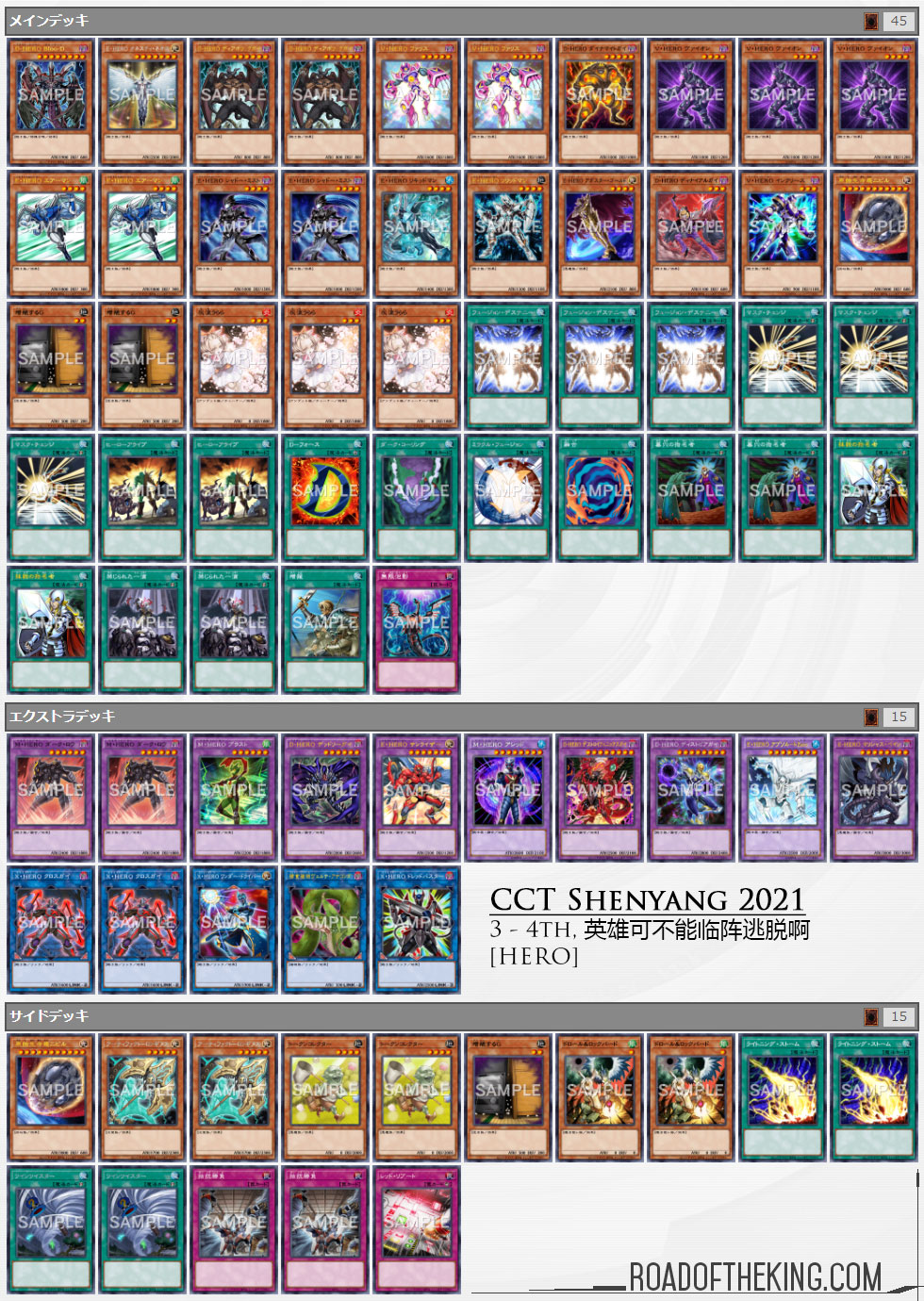 5 – 8th, DOCX@BBQ [Drytron]
Source: 沈阳彬彬卡牌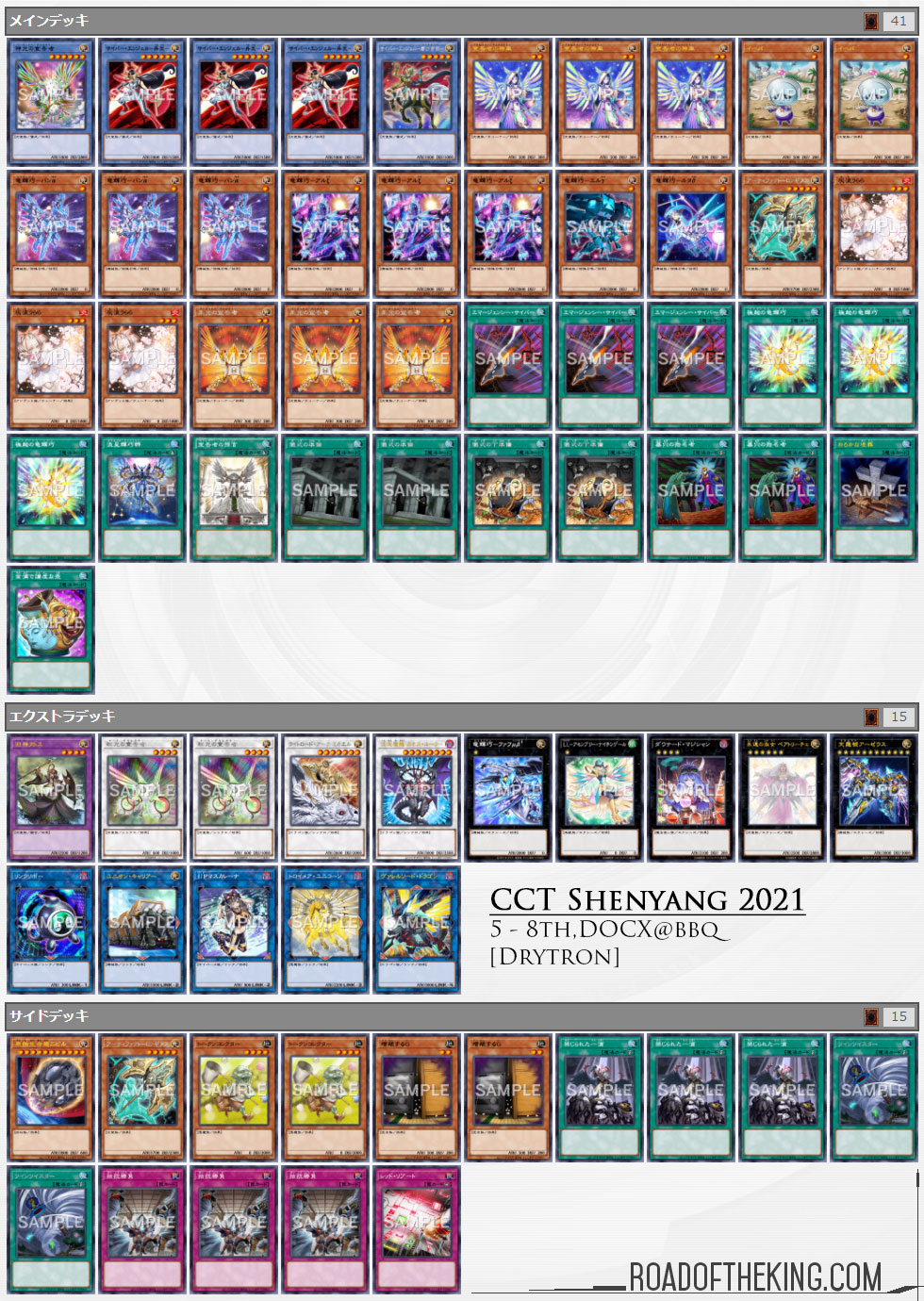 5 – 8th, 北晓@SK [Tenyi Swordsoul]
Source: 决斗都市DuelCity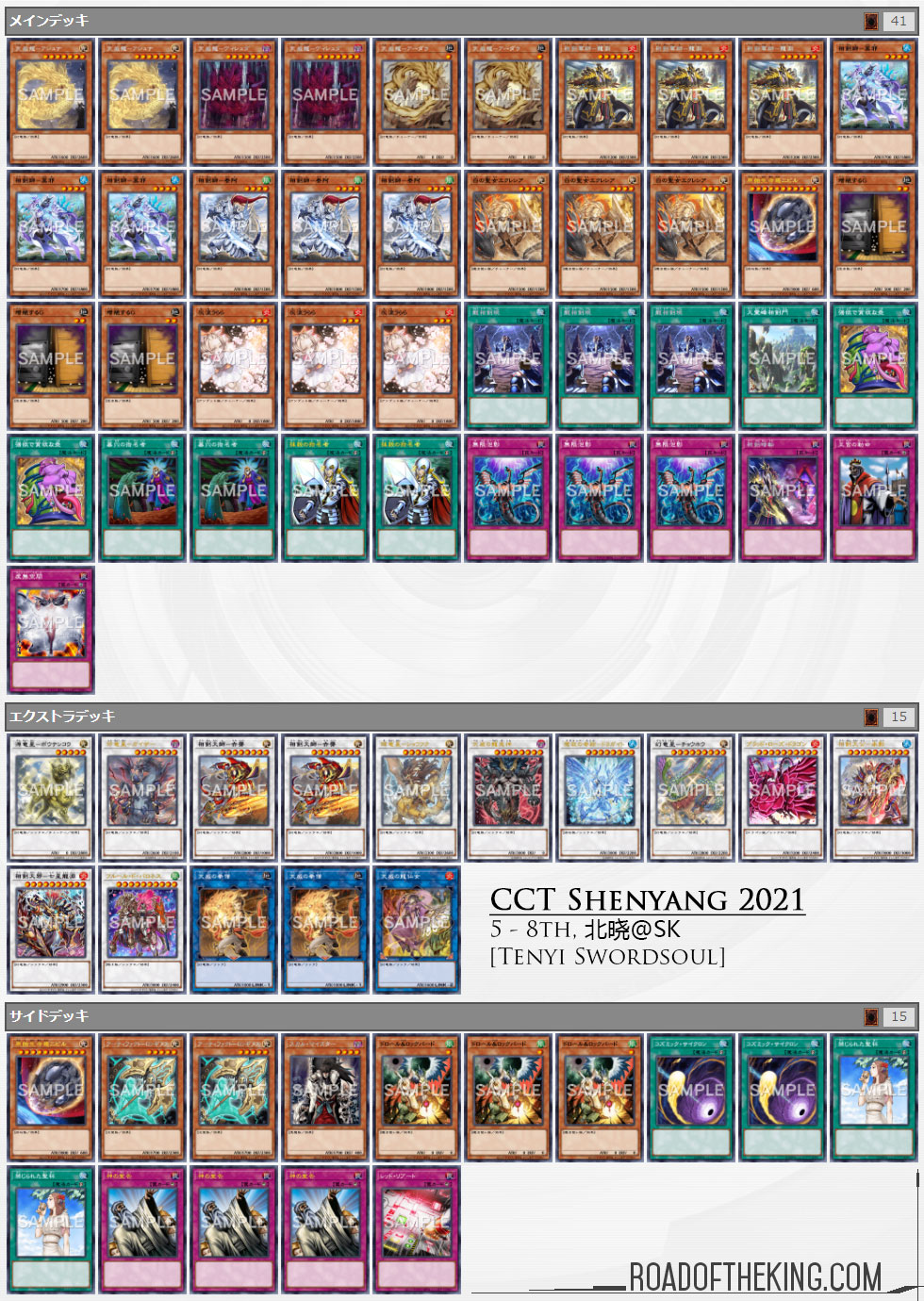 5 – 8th, ash@bbq [@Ignister]
Source: 沈阳彬彬卡牌, 游戏王查卡器小程序 (卡组ID: 1211379)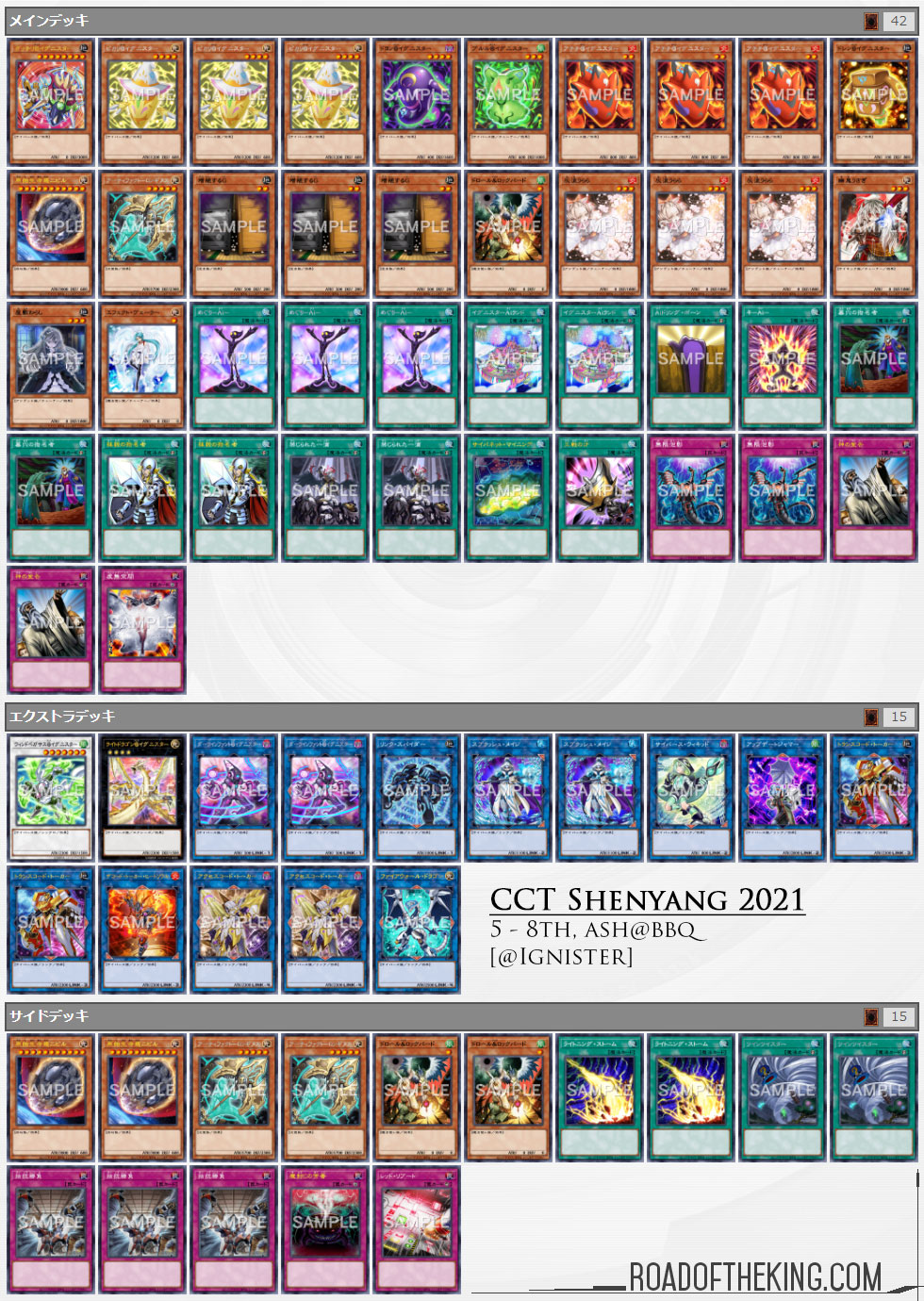 References