OCG 2017.01 Metagame Report #10
Welcome to Week #10 of the OCG 2017.01 format.
This report will tabulate 34 top-performing decks from 7 tournaments that were held in Japan and China during 4 – 5 March 2017.
Metagame Breakdown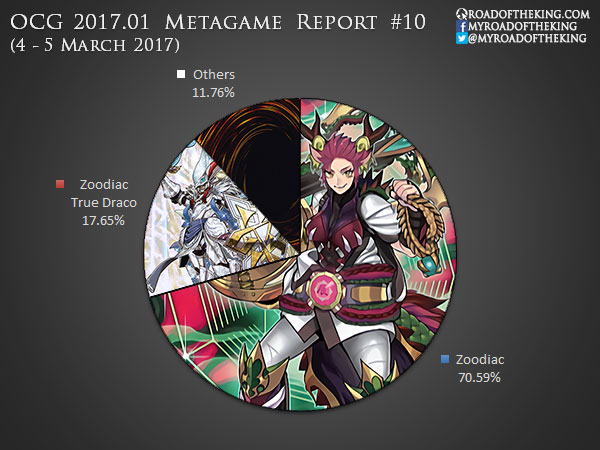 24 Zoodiac (1 Kaiju, 1 Master Peace variant)
6 Zoodiac True Draco
4 Others:

1 True King Dinosaur
1 Zoodiac Fairy Tail
1 Zoodiac True Draco Metalfoes
1 Zoodiac True King
Zoodiac

Yada Makoto (World Championship 2016 Quarter-Finalist) ran a heavily teched out Zoodiac deck that is focused solely on beating Zoodiac and True Draco.
His deck is noticeably lacking of Cosmic Cyclone in the Main Deck, and Anti-Spell Fragrance, Neverending Nightmare in the Side Deck.
The unorthodox build paid off for him as he went 7-1 to win the 7th 193 Osu Shop CS – winning all 6 Zoodiac mirror matches, and going 1-1 against Zoodiac True Draco.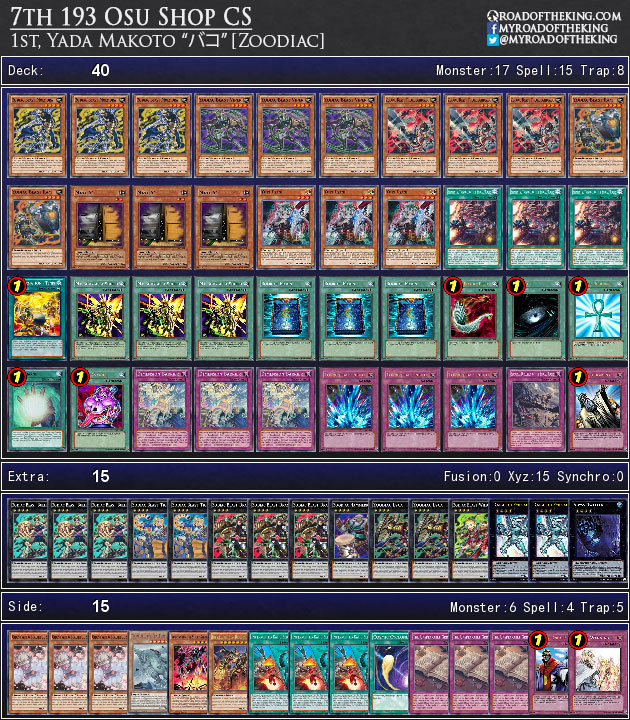 True King Dinosaur

A True King Dinosaur deck was victorious at a Team 5v5 tournament, but his individual result was a lackluster 4-2-1. His 4 teammates were running Zoodiac, but didn't perform much better at 5-2 each.
I am skeptical that this deck could perform consistently in the current Zoodiac metagame, but it might be a worthwhile consideration for the next OCG 2017.04 format under the new Master Rule.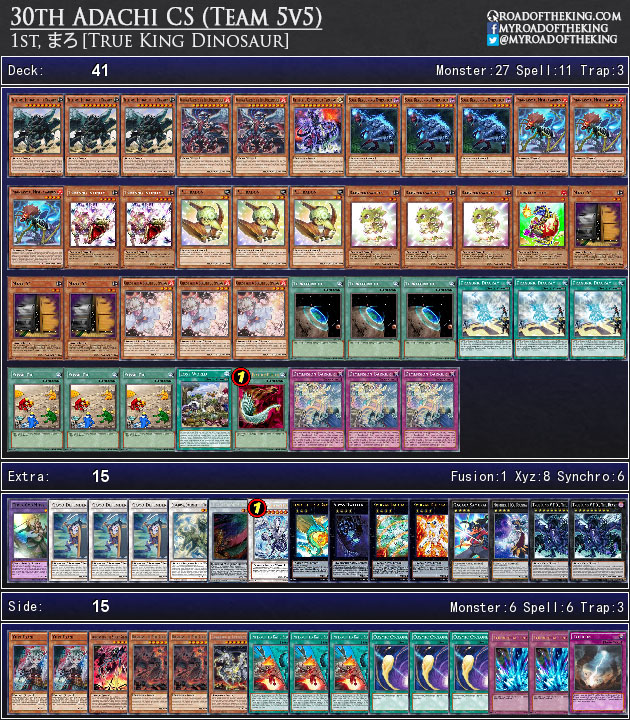 Conclusion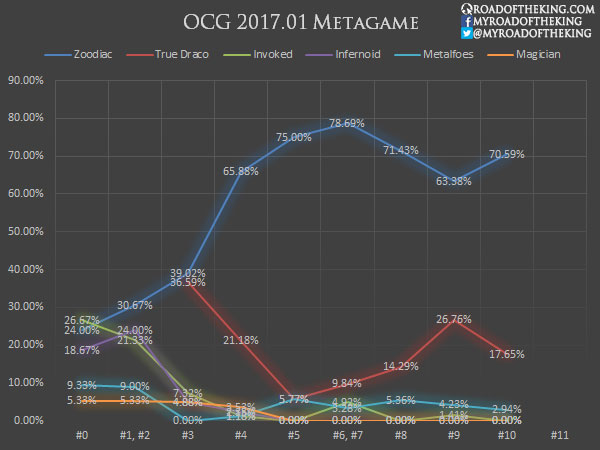 We are near the end of the OCG 2017.01 format and it is unlikely that we will see any new innovation for this format. Without a doubt, mono Zoodiac is the best deck in the OCG 2017.01.
References